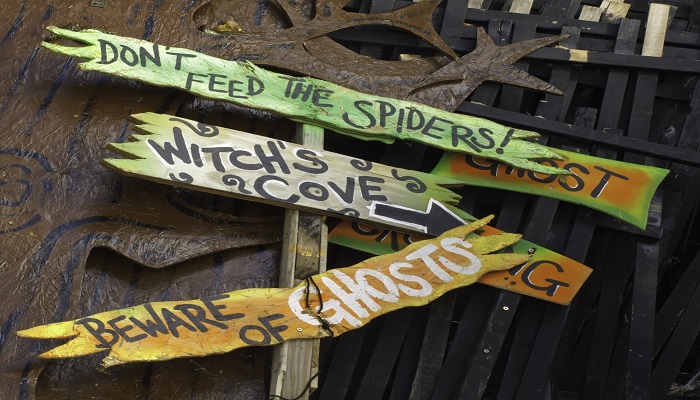 The build-up to Halloween, the scariest night of the year, is full of costume shopping, looking for the creepiest decorations to adorn the house and sneaking mini chocolates out of the box. Well, at least for me it is. By the time the night of October 31st arrives it is all I can do to manage to pull together something to wear to appear as though I am participating in the spirit of the holiday. #NotMyFavouriteFete. 
 Thankfully, I have a wonderful mother-in-law who loves to make costumes and every year one (sometimes two) lucky grandkiddos get treated to a beautiful costume, made to order by grandma. The younger children benefit from previously made outfits that are lovingly taken care of year after year. But that doesn't happen by itself and taking care of these babies can be an ordeal in itself.  So as we bid adieu to another night of sugar highs check out these tips that have helped us deal with the aftermath of Halloween.
Taking Care of Your Costume
The one of a kind costumes that grandma makes are very special and have been worn by many people over the years. Something that is made with love deserves to be taken care of, whether it is a Halloween costume or a wedding dress.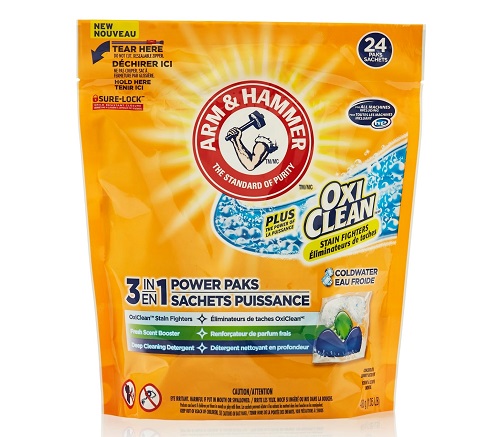 Pro Tip: I suggest using Arm & Hammer Plus OxiClean Power Paks in Fresh Scent. The freshening and deodorizing properties of Arm & Hammer detergent, combined with the stain-fighting power of OxiClean, will bring your Halloween costumes back from the dead (pun intended!).
Decorate With Discretion
Everyone seems to be in a hurry to put up the creepiest and craziest decorations each year. We have done this in the past and besides being expensive, it is exhausting! Then it all has to come down in the dark, often cold and damp nighttime air. Add in that it almost always seems to rain on Halloween in our neighbourhood, which means those decorations are soaking wet, smelly and sometimes even destroyed. 
Pro Tip: My solution to this decorating dilemma? The day after Halloween (that's tomorrow) head to your local store and buy the decorations that self-inflate/deflate and are now 70% off! You will save a bundle and there is no need to take down decorations in the dark aftermath of Halloween.
Believe in the Magic of the Candy Fairy
If you haven't introduced your kids to the candy fairy, please Google her immediately. She's a magical creature who has been rescuing parents around the world from the evils of candy. I'm serious. Kids love the candy fairy – she takes their candy and turns it into a toy. Brilliant, right? Since the candy fairy comes on November 1st, it still gives your kids time to enjoy some of their sugary treats. On one condition – they must brush their teeth!
Speaking of sugary treats, now's a good time to remind you that according to the Canadian Dental Association, children should be thoroughly brushing their teeth twice a day for two to three minutes each time, once in the morning and before bedtime to get rid of any germs and sugars that cause cavities. As you can imagine, this is especially important after eating so many sugary treats. And you know that your kiddos (and probably you as well) have indulged in a few chocolate bars already tonight. #AmIRite?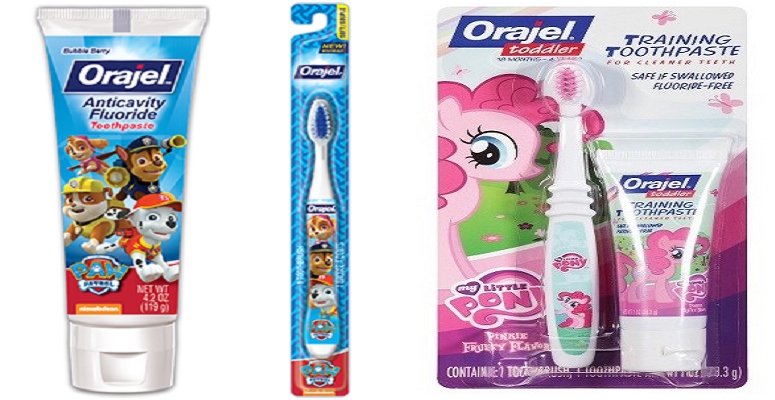 Pro tip: Get your kids excited about their oral care routine by coordinating their brush and toothpaste with some of their favourite cartoon characters like Orajel PAW Patrol or My Little Pony Anticavity Fluoride Toothpaste and Manual Toothbrush. Try sneaking in one of these special toothbrushes while you're handing out candy – it's a fun treat for kids and parents will thank you!
How do you handle the aftermath of Halloween? 
FT&PD
Suz
**Disclosure: I am a 2017 Church and Dwight Ambassador and have been compensated for this post.  All opinions expressed are my own.