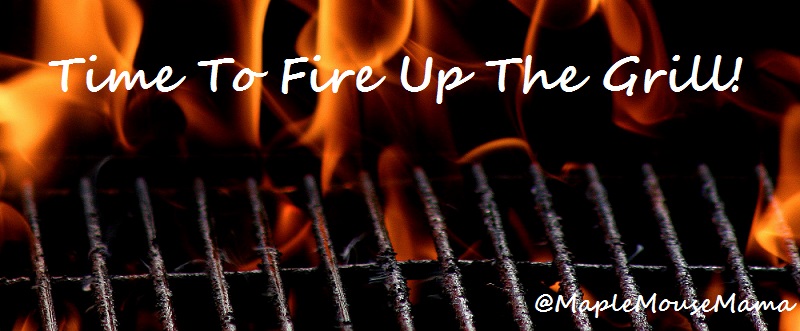 It's BBQ season and have we got a treat for you! Earlier this month the Vancouver Four Season's very own Executive Chef Ned Bell was in Toronto to chat about food trends and tips for creating the best barbecued meals on the planet! Chef Ned is working with Hidden Valley Ranch to create some lovely recipes that will work well on the grill and he graciously answered some burning questions you will all want the answers to. Make sure you check out this special recipe he shared exclusively for MapleMouseMama readers as well!
Interview with Chef Ned Bell:
1) Hello Chef Ned,  I read that you started cooking for your brother and sister at the young age of 12 and this ignited your passion for cooking.  Where did your inspiration or desire come from?
CN: The inspiration came from around the dinner table with my family. Food is the one thing that connects every human.
1 a) I have a 12 year old who is learning the basics of cooking, but we are taking it slow. What suggestions do you have for young chefs in training? Should we limit what we allow her to do or let her imagination run wild? Should a tween be using the BBQ yet?
CN:  At the end of the day, getting your kids involved in everything from shopping for ingredients at the market, knowing where the foods comes from (be it ocean, river, or farm) and then absolutely getting their hands dirty in the kitchen. It's really about what inspires them. If she wants to do it, let her!
2) I am a big fan of grilled meals, but I find that kids are picky about it, unless it's a burger. Any tips on how to make grilled meals more appealing to children?
CN: I think grilling things like vegetables and fruits are a great way to get kids engaged in the BBQ as a tool. It becomes kind of fun to see a gorgeous peach caramelized or a beautiful zucchini crispy and golden brown around the edges- full of flavour.
3) Staples like burgers and hot dogs are great for summer BBQ'd meals, but it would be great to mix things up a bit. What looks good for grilling this summer?
CN:  Certainly grilling fish is trendy. Choosing local vegetables from the market and from the garden. For me, the hot trend this year is incorporating more plant-based nutrient density. Its fun because the BBQ has a connotation of a backyard party- the theme of eating and cooking together is a wonderful thing.
4) Grilling veggies, and even fruit, on the BBQ certainly makes them look appealing, but my attempts tend to burn. How do you grill the perfect veggies?
CN:  Temperature control, clean grill, do not over cook!
5) I understand that from "farm to table" is your mandate when you cook. Can you tell me what that means to you please? How can my readers adapt this mandate to their own cooking?
CN:  For me, as a chef, it's all about having a relationship with your butcher, your fish monger and other suppliers you can connect with. For the average person, this may be as simple as going to their local farmers' markets and chatting with the growers. The more connected we can be with the food we're eating, the better.
6) Chef Ned, what is your favourite thing to BBQ, and eat, of course?
CN:  I love grilling stone fruits like peaches and apricots.
7) Earlier this year my husband, the real chef in our family, created a glaze/marinade for chicken using Hidden Valley Ranch. How do you plan to incorporate HVR into your recipes this summer?
CN:  I love grilling veggies and local fresh fish. By incorporating Hidden Valley Ranch into sauces and marinades you can eat lighter, faster, healthier, simple foods.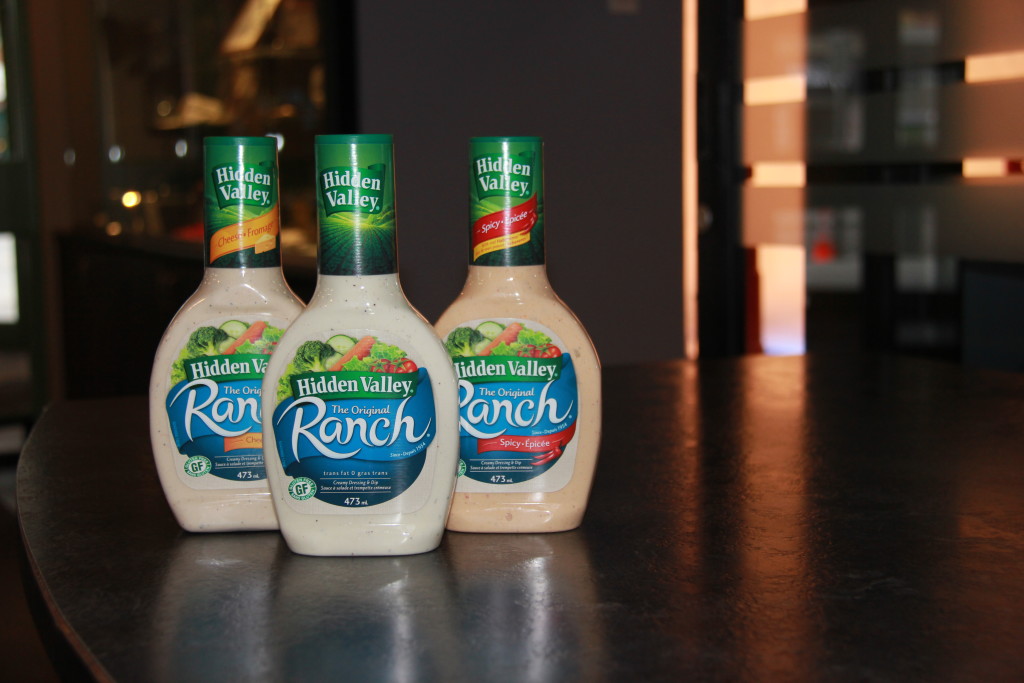 8) Thank you for all of these great tips Chef Ned! I am looking forward to putting them to the test.  Would you be able to share one of you amazing BBQ recipes for our MapleMouseMama readers?
Are you a master chef when it comes to the BBQ?  What is your favourite meal to prepare over the open coals?
FT&PD
Suz
Please note this interview is not a sponsored post. It is being shared for your enjoyment only. 🙂