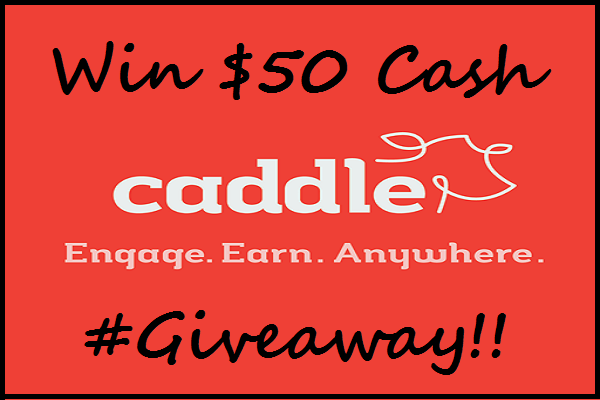 Who among us loves to do things the easy way? I am not talking about shirking your duty, cheating on a test or ignoring your responsibilities. No, I am talking about getting something you desire with less effort or achieving a great reward, but not working your butt off to get it. Sounds good, right? Then you are going to love Caddle, the newest way for Canadians to earn money while interacting with the brands and companies they know and love. This fantastic app lets you do just that, from just about anywhere, anytime with just your iOS device by your side. The best part is the effort and time you expend is minimal! Easy peasy. 🙂
If you think this sounds to good to be true, think of it this way: Caddle is satisfying the need companies have to get their product or brand out in front of the buying public AND they are offering that same public the chance to share their thoughts on said products while earning money for their opinions and purchases! You will get paid to do something you are already doing – shopping! Something I love that makes the Caddle app even better is that they are 100% Canadian owned and operated so you are supporting your home and native land when you sign up.  Caddle also generously donates 10% of all of their pre-tax profits to Canadian charities. So, in a way your support is helping to do some good as well.
Caddle is a snap to set up. It's as easy as 1,2,3 and 4. 😉
Download the app on any Apple device or sign up on their website. An Android version is coming soon.

Browse weekly offers and make your selection.

Watch the Ad, complete the short survey and get paid!

Earn more by making purchases and sharing your receipts! 
The more offers you check out, the more you can earn.  It has been estimated that you can earn up to $20 an hour by completing surveys, viewing ads, uploading receipts and even referring your friends! Do this at your desk or while you are watching your kid's soccer practice. The amount of time you put in is minimal and completely up to you. Your only regret will be that you did not sign up for Caddle sooner. 🙂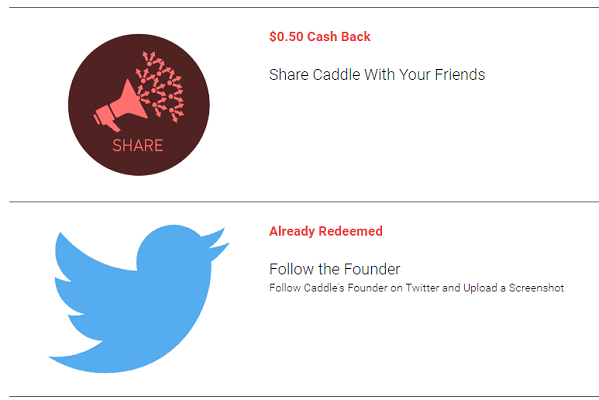 When I first opened my own Caddle app up, on my computer, I was shocked at how user friendly it was. Within seconds I had earned my first few cents and while this may not seem like a lot, it took me seconds to earn. Literally less than a minute. Imagine the potential you have to earn in ten minutes or a half hour! My favourite way to earn is the fun offers Caddle sticks in there, like #SummerJams.  All it takes to earn some cash is a photo of your favourite summer song, a social media share and an uploaded screen shot. It took me about one minute to complete this one.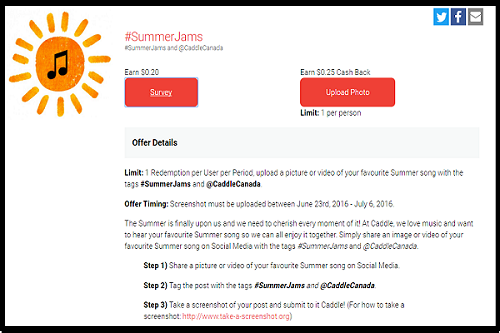 The Giveaway:
One lucky MapleMouseMama reader is going to win $50 cash from Caddle!! This fabulous giveaway is open to Canadians, aged 18 and older.   Please read our giveaway rules before you enter. This giveaway ends on July 29th, 2016 at 11:59pm. To enter just check out the Rafflecopter below. Remember, the more entries you complete the better your chance to win!  Good luck!
Have a look at the current Caddle offers and tell me, what offer appeals to you the most? The cucumbers and cherries are top picks for my family. 🙂
FT&PD
Suz
**For more fabulous prizes check out our Giveaways and Reviews page!!