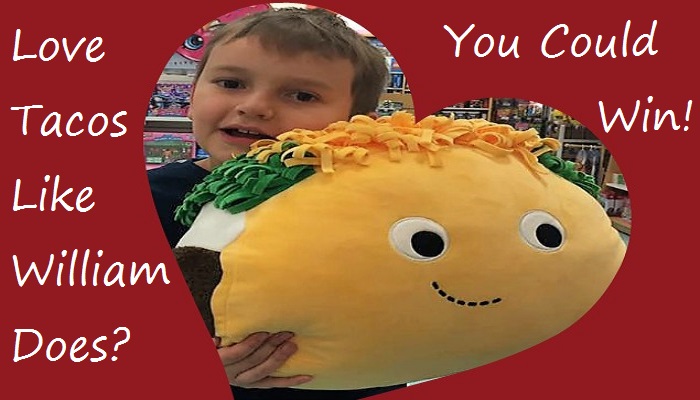 Anytime a celebration involves food you can bet my family is ready to party hard! It doesn't have to be something we would normally celebrate either. It's fun to learn about a different culture and partake in some of the events and festivities they do. The perfect opportunity has presented itself to us for the month of May. Cinco de Mayo, which is Spanish for "Fifth of May," is rightly held on May 5th each year. While this special day is observed in Mexico to commemorate the Mexican Army's victory over French forces in the Battle of Puebla on May 5th 1862, in North America it is more about celebrating Mexican-American and Mexican-Canadian culture. And you know what that means, right?
TACOS!
Okay, kidding aside, Cinco de Mayo is not just about tacos, but it sure is a wonderful part of it. As one of my family's most favourite dishes, you can be sure we will be serving them come this May 5th. Over the past several months we have been experimenting with different ingredients to make our tacos. We make sure to use only the best – Old El Paso products. Their tortilla bowls top the list every single time, but something else I always like to add to the table is fresh produce.  I have been contemplating exactly how we would honour Cinco de Mayo this year and this is what I have come up with: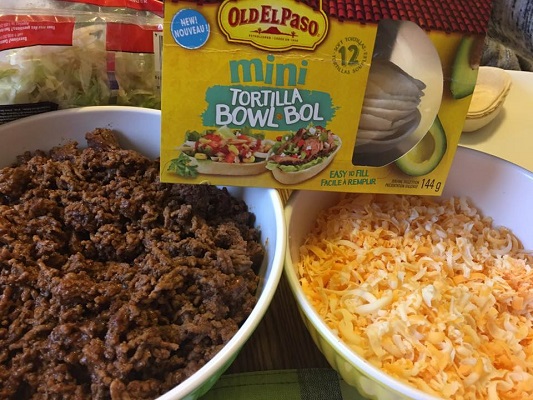 Make it a real party and invite family and friends to join the celebration

Offer my two favourite choices of filling: beef and chicken

Use Old El Paso Mini Tortilla Bowls for our tacos

Chop up toppings that are Mexican themed in colour like lettuce, red peppers and carrots

Invite our guests to bring a surprise topping that fits with our theme (ideas include Old El Paso refried beans, salsa and jalapeno peppers 🙂 )

Use festive napkins, plates and other tableware to decorate

Get everyone their own sombrero to wear

Get a pinata for the kiddos to play with!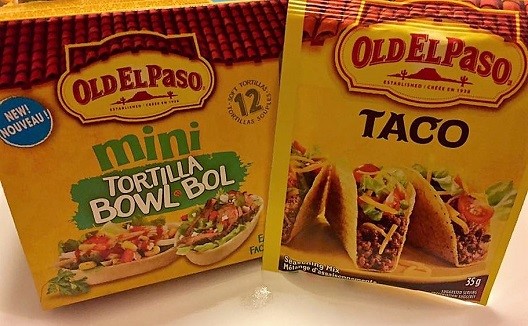 Easy Recipe For Beef Tacos
Ingredients:
2 pounds of ground beef

1/2 can of corn, drained

2 packages of Old El Paso Taco Seasoning
Directions:
Cook your ground beef in the frying pan, making sure to drain off the excess grease. Add in your two packages of Old El Paso Taco Seasoning and the water, as per the packet directions. Once the "sauce" has cooked to the right consistency, add in your 1/2 a can of corn for crunch and colour! 
Serve up your tasty tacos, beef and chicken, offering your Cinco de Mayo guests some colourful toppings that include your leftover corn, guacamole, sour cream, grated cheese and those listed above. Don't forget to have some fun!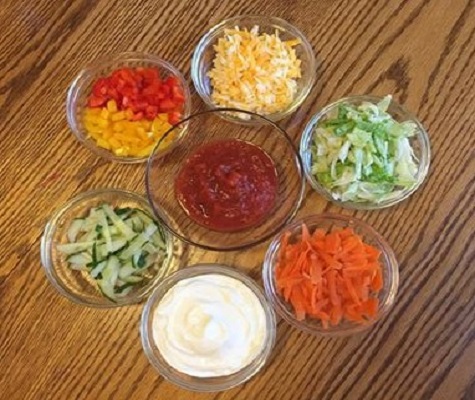 The Giveaway:
To help you make the most out of your Cinco de Mayo celebrations this year, Old El Paso wants to give one very lucky MapleMouseMama reader an amazing prize! You could win a $250 Walmart gift card and an Old El Paso prize pack!! How incredible is that?!? To be eligible to win just complete the Rafflecopter below with your qualifying answers. This giveaway is open to Canadian residents, ages 18 and older, excluding Quebec. Please read our giveaway rules before entering.  This giveaway ends on May 29th, 2017 at 11:59pm.  Good luck!
How does your family celebrate Cinco de Mayo? 
FT&PD
Suz
Disclosure: This post is sponsored by Old El Paso. In exchange for this review, I have received special perks in the form of products and/or compensation.  All opinions on this blog are my own.