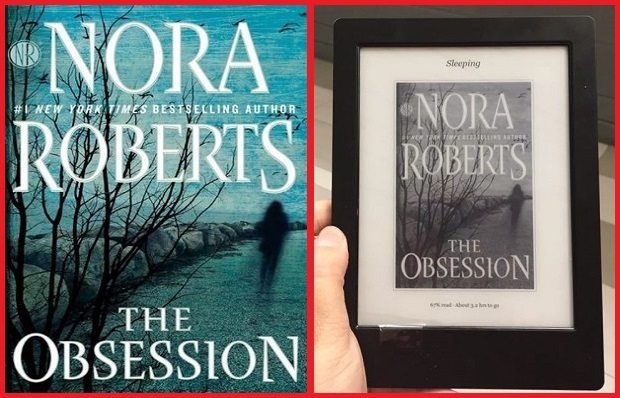 I have always considered myself a reader. As a young gal growing up the bookshelves in my bedroom could rival the local library, hands down! As an adult my passion for reading never waned, with a new book adorning my nightstand every few days. Now, as summer approaches, I am reminded of the challenges I would sign up for before the school year ended every June. Determined to surpass the number of books I said I would read, I would gather up every last one in a box and much to my mama's chagrin, cart it with me everywhere.
My friend's home for sleepovers, camping at the nearby provincial park, to the beach, to the local pool, to the park and to my grandparent's home several provinces away. No place was off limits for me and my makeshift bookmobile.
As a parent myself, it pleases me to no end that my two children have developed their own love of reading. Books fill the shelves in their rooms, although they are a long way off from my personal best. 😉 This summer I plan to join my eldest as she takes on her first reading challenge, but this mama will not be lugging around a back breaking box of books. I have a trick up my sleeve to help me along. The Kobo Aura H2O! 🙂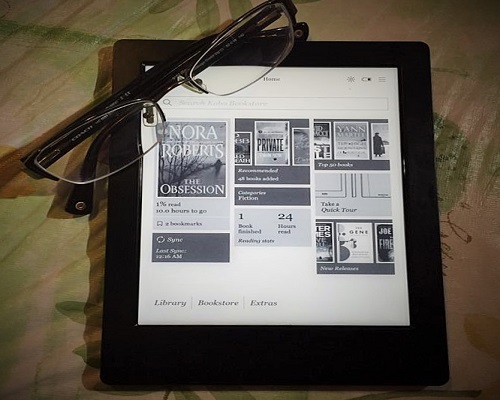 As any family with kids can attest, life gets busy and the summer tends to ramp the go, go, go factor up a notch or two. The bag I take with me everywhere will become even more laden with sunscreen, bathing suits, hats and more, but one thing I will not have to worry about is fitting in my Kobo Aura H2O. Weighing less than half a pound, this sleek eReader is the answer to this book lover's dream! It is loaded with features that will make any summer reading challenge a breeze.
PERFECT FOR THE BATH OR BEACH – WATERPROOF, ANTI-GLARE, DUSTPROOF
Kobo Aura H2O is IP67 certified, which means it is waterproof for up to 30 minutes in 1 metre of water with the port cover closed. Reading on a sun-drenched beach is also encouraged, due to the device's dustproof design and anti-glare display.
HIGH PERFORMANCE – HD DISPLAY, FAST PAGE TURNS, AMPLE STORAGE
At 265 dpi, this eReader has a spacious 6.8" touchscreen offering a print-on-paper experience, showcasing text and high-resolution images beautifully. With 4GB of onboard storage (expandable up to 32GB with a microSD card), readers can easily store thousands of eBooks. In addition, Kobo Aura H2O has a battery life of up to two months, making it the perfect eReader for people with a passion for the written word.
CUSTOMIZABLE FONT
Each of Kobo Aura H2O's 10 fonts were perfected pixel-by-pixel to display each letter with crisp, clear perfection; with 24 font sizes, with adjustable font sharpness and weight settings, people can truly customize their reading experience and read exactly the way they want.
Kobo makes it even easier to read the latest novel or bestselling non-fiction tell-all tome whether you are headed to the family cottage, like I plan to do soon or visiting the local splash pads and amusement parks closer to home. With over 5 million titles available, there is something for everyone. And you really have to love that waterproof feature. There is literally no place you can't take your Kobo this summer!
                          **Exclusive Discount for MapleMouseMama Readers!!
A great big thank you to Kobo as they have provided a special discount to MapleMouseMama readers! Just click on this link to get a $5 credit to use toward your first purchase, when you sign up for your very own Kobo account.
                              ***********************************************
As a huge Nora Roberts fan, the very first book I downloaded to my Kobo Aura H2O was her latest suspense novel, The Obsession. I could not put it down! One of the handy features of the Kobo I enjoyed was that when I reluctantly put it away for the night it would not only save my place and open up right to that page, it would also tell me what percentage of the book I had left to read and approximately how long it would take to finish. As most of my reading was done after bedtime hours, I loved that the screen adjusted to the perfect brightness and customizing the font size meant I did not have to move my glasses up and down my nose, trying to see without blurriness.
Next on my list is The Last Star by Rick Yancy, the last book in a trilogy. Having read the first two in The 5th Wave series, I am eager for this one (so is my daughter, so I had better guard my Kobo like a hawk!) I think I will queue the new Judy Blume book for adults, In The Unlikely Event, as well. Perfect summertime reading. 🙂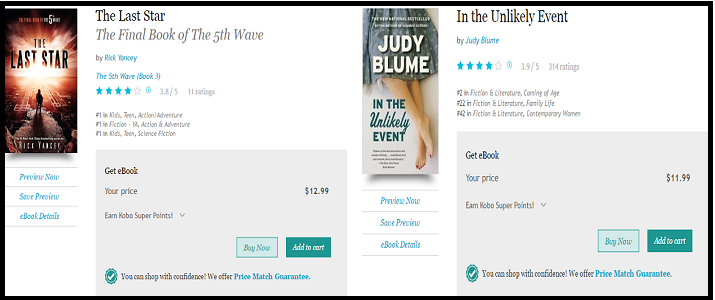 The Giveaway!
Kobo wants to challenge you to go on a reading adventure this summer! To start off enter to win your very own Kobo Aura H2O and a prize pack with some fabulous surprises!  To be eligible to win just complete the form below with your qualifying answers.  This giveaway is open to Canadians, ages 18 and older, excluding Quebec.  Make sure you read the terms and conditions found below. This giveaway ends on June 30th, 2016 at 11:59pm EST.  Good luck!
Kobo Aura H2O Influencer Campaign Giveaway

You can find Kobo on:
So tell me, what books are on your summer reading list?
FT&PD
Suz
Disclosure: I am a part of the PTPA Brand Ambassador Program with Kobo and I received compensation as part of my affiliation with this group of fine peeps. All opinions expressed on this blog are my own.