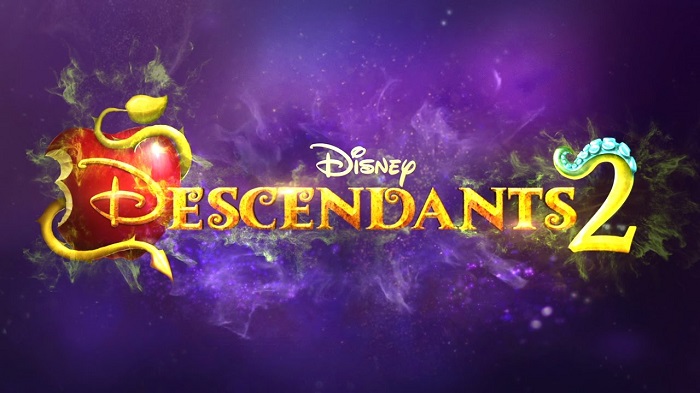 As a huge fan of anything Disney, I surprisingly had a hard time accepting the first installment of the Descendants franchise. Maybe it was because it would not be animated or maybe it was because I recognized so many of the young actors from other regular roles. Whatever the reason I did not plan to see the first movie when it came out a couple of years ago. But then things happened and I found myself watching it on the Disney Channel one day (my daughter was watching as well.) Much to my own chagrin, I was quite taken with the whole thing. I have always had a fondness for the Disney Channel TV shows and Descendants fit right in.
So when I learned there would be a Descendants 2 I knew I would be watching that one too. 🙂 Call me crazy or maybe a little immature, but I do enjoy these shows. They make me forget about everyday life and let me literally be a kid again. We recently watched Descendants 2 and I have to say I really enjoyed it! The sound track was great and the introduction of Uma, the daughter of Ursula, adds a new dimension to the story of good vs evil.  You may think you are too old for this type of movie, but I promise you will love it.
Available on DVD August 15th, 2017!
"The story deepens in the music-driven sequel to the global smash hit "Descendants," as the teenage sons and daughters of Disney's most infamous villains — Mal, Evie, Carlos and Jay (also known as Villain Kids or VKs) — try to find their place in idyllic Auradon.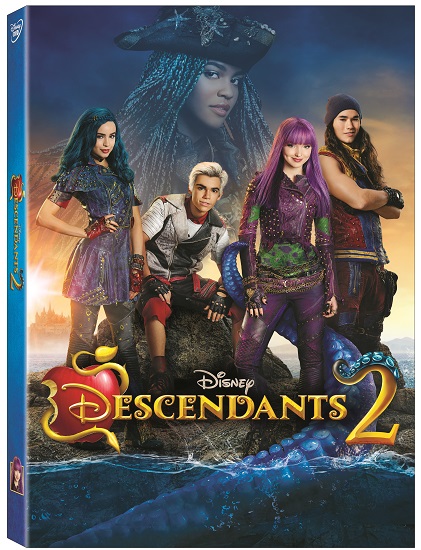 When the pressure to be royally perfect becomes too much for Mal, she returns to her rotten roots on the Isle of the Lost where her archenemy Uma, the daughter of Ursula, has taken her spot as self-proclaimed queen of the run-down town.  Uma, still resentful over not being selected by Ben to go to Auradon Prep with the other Villain Kids, stirs her pirate gang including Captain Hook's son Harry and Gaston's son Gil, to break the barrier between the Isle of the Lost and Auradon, and unleash all the villains imprisoned on the Isle, once and for all."
The Giveaway
One lucky MapleMouseMama reader will win their own copy of Descendants 2! To be eligible to win just complete the Rafflecopter below with your qualifying answers. This giveaway is open to Canadian residents ages 18 and older. Please read our giveaway rules before entering.  This giveaway ends on August 27th, 2017 at 11:59 pm.  Good luck!
If you were the child of a Disney hero or villain, who would your parents be? I would love to be the child of Merida if I could inherit her beautiful curls, accent and spunk! 
FT&PD
Suz
**Don't forget we have some great giveaways as well, including ones for cash!!
**Disclosure: I received a copy of Descendants 2 for review purposes. My opinions are my own.