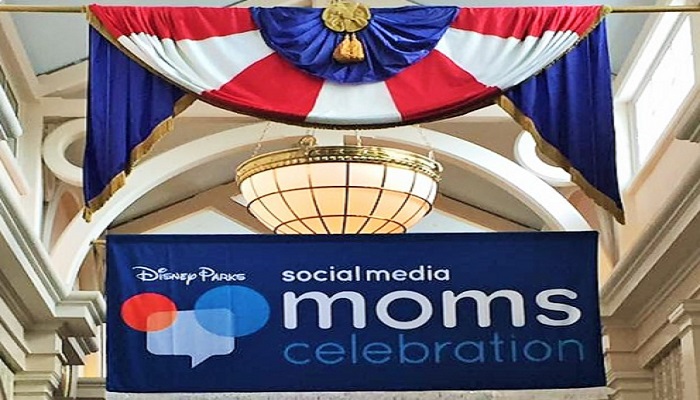 It is not usually that difficult for me to express myself, even when the subject makes me emotional. But once in awhile something monumental happens and to get the words out about how it made me feel is next to impossible. That is kind of how it happened with my trip to the Disney Social Media Moms Celebration earlier this year. I was so overcome with emotion that anytime I did talk about it, the coveted #DisneySMMC, I talked about fun things, like events and things I wore and fireworks and Mickey Mouse. As Olaf would say, "All good things, all good things.." But, there is so much more I wanted to say. So now I am going to try. Bear with me. 🙂
If you read this post, you know that the DisneySMMC is the social media event of the year. Everyone wants to attend, even if they are not die hard Disney fans (which, if you had any doubt, I am.) Being an invitation only event makes it even hotter! For me, the thought of combining two things I absolutely adore, Disney and my blog, is a perfect match. It's like a Mickey Premium Ice Cream Bar: without the ice cream it's just chocolate and vice versa. You need them both to make it work. ♥ Of course, the classic Mickey shape helps too. 😉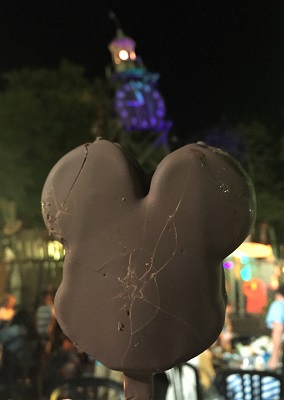 Ice cream aside, what can I say about it? First off, getting this invitation, knowing that my blogging efforts have been paying off, meant a great deal to me. Being a DSMMC attendee validates the late nights and hard work I have put into MapleMouseMama for the past five years. It shows me that big numbers are good, but effort, dedication and commitment are worth so much more when you have a passion for something and stick with it.
Second, attending this year gave me the opportunity to meet several social media peeps face to face, for the first time ever! Another priceless benefit I am still a bit teary about. Two friends in particular I have known for years because of our mutual interest in the Disney Parks Moms Panel and to finally  hug them was wonderful! ♥
The events were beyond comprehension! Even registration was special, with Mickey all to ourselves.  At one point, after seeing my name on the conference lanyard, my daughter Emily told me she was proud of me. It is pretty special to hear your teen tell you that.  I know that my kids love me, but sometimes it takes something out of the ordinary to make them really see the work their parents do is important. Another priceless moment. ♥
It would be hard to pick my favourite of all the events we attended, but having our own fireworks display during the special beach party at Typhoon Lagoon ranks high. Wishes Nighttime Spectacular in the Magic Kingdom is my all time most loved attraction/experience/event in all of Disney World and this felt like a mini version. How awesome is that?!! My family also had a sneak peek at the Tree of Life Awakenings show in Animal Kingdom.  The Tree has always been impressive, but now, with the light dancing all over it, showcasing some of the amazing creatures carved into the tree itself, well, it is just breathtaking!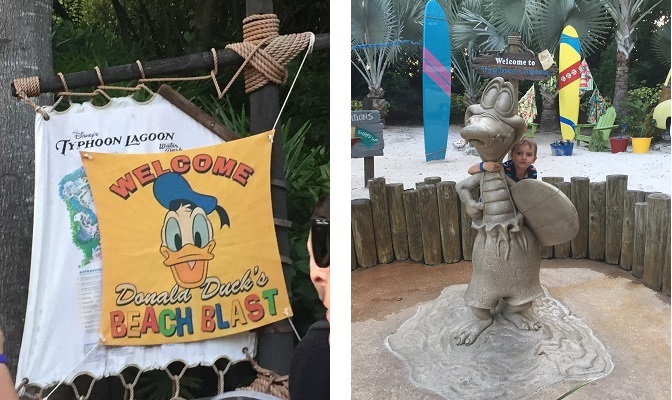 The real reason for attending DSMMC is the day long conference part and it did not disappoint. One minute I would find myself smiling until my face hurt and the next, reaching for the tissues. I tried to take notes as I listened to motivating people from Disney sponsors like Huggies and Hanes, but I was just too wrapped up in what they had to say. 🙂 They genuinely care about their customers, something these fine companies have in common with Walt himself. ♥
There were so many highlights from the conference that I can not just name one. Listening to Disney insiders talk about, in detail, what drives them was moving. From the creation of movies like Finding Dory and Alice Inside the Looking Glass, to learning about the inspiring #DreamBigPrincess initiative, I felt a new connection to my beloved Disney World and the life blood that it runs on. One could argue that is the true magic right there. The passion so many people bring to the table, all because of a mouse. °O° ♥
#DreamComeTrue….♥
FT&PD
Suz
**To read some of my other posts on the Disney Social Media Moms Celebration, you know those fun ones :-), please check here.
**Disclosure: I paid a conference fee to attend the 2016 Disney Social Media Moms Celebration, but was provided with discounted lodging and park tickets as well as complimentary items. All opinions shared are my own.