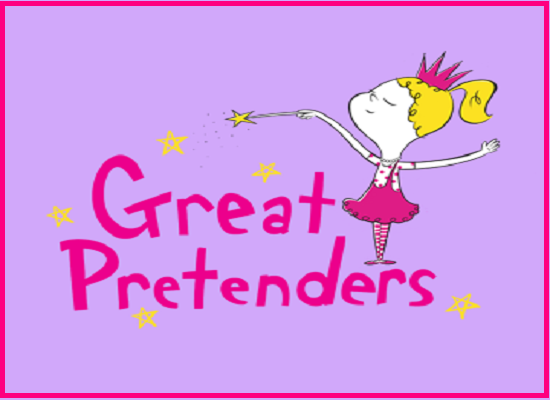 When I was a young child much of what we did to entertain ourselves came from our imaginations. We didn't have a vast array of television shows to jump start our play and we were not exposed to violent video games. Whether I used my barbie dolls to have a pretend fashion show or we built a fort using old sheets spread across lawn chairs, my friends and I used our brains to play – and it was wonderful! Children today do not seem to have either the same desire to use their creative sides or they are not offered the right tools. Rather there is an abundance of the wrong tools, like tablets, handheld games and cell phones. Just the other day my seven year old lamented to me that he was losing his imagination and this is a child who loves to draw!
Thank goodness for Great Pretenders!
This Canadian company has dedicated itself to making playtime involve the things it used to, like imagination, creativity and best of all, beautiful costumes for dressing up! From princesses to superheros, pirates, fairies and  more, the outfits and accessories found at Great Pretenders are sure to cover your child's favourite story-line or offer them a whole new scene to act out. Made with the best fabrics, in lovely colours and patterns, the costumes are all easy care and have maximum sizing flexibility.  You will find your little ones wearing their Great Pretenders dress up outfits over and over again.
We had a chance to ask Dee (Dianne Stitzel),  the Marketing Director for Great Pretenders, some questions that just might interest you. Have a peek!
1)Pretend play is a wonderful way for children to express themselves.  How does Great Pretenders contribute to this form of creativity? What are some of the benefits?
Dee: Pretend play offers many developmental benefits for children. Social and emotional benefits such as playing with other children, taking turns, sharing roles and responsibilities, problem solving and stronger language skills which can build vocabulary. Children will also build self-esteem; giving children control over their play and allowing a child to develop their own story or characters can be empowering. They can pretend to be a grown-up or a superhero. They feel brave and invincible which helps develop self confidence. Great Pretenders keeps these developmental benefits in mind when designing our products. Our costumes are tools for children to express themselves. Our new DIY Make It Creative!™ line of dress up even allows kids to decorate their own tutu or wings.
2) What do you see happening with pretend play and the idea of dressing up as a character, down the road? Are there any trends we should be on the look out for?
Dee: Children's costume trends come from a combination of popular culture, fashion, and design innovation. Keeping on top of popular culture (movies, music, books, and television), top fashion and fabric trends, and innovations in the design community, plays a huge part when developing children's dress up outfits. Most recently we've noticed a large DIY movement in kids costumes and kids fashion. We've also seen a huge trend in gender neutral dress up. Many girls don't just want to be a classic princess and instead are opting to be superheroes or knights. The same is said for boys, many enjoy colouring and creative activities as well as dressing in costumes. We see gender neutral pretend play becoming more important to our customers in the next few years and we certainly encourage it!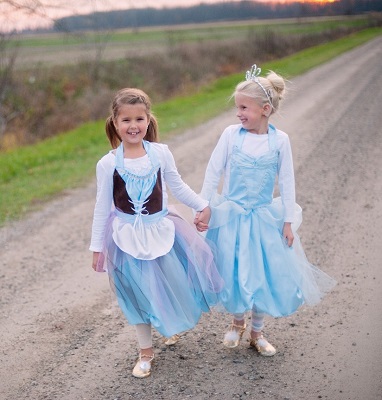 3)With the cost of material goods being higher in North America then in many parts of the world, why make the decision to produce locally? Does this present any particular challenges to your team?
Dee:

 There are many benefits to producing locally such as control over quality. We have the ability to be first to the market without delays from factories, shipping, airfreight, or customs. When 'Frozen Fever' broke across North America, Great Pretenders™ were one of the first to the market with our Ice Crystal Queen Collection. We've found there is a demand for locally produced merchandise and we produce comparatively to offshore manufacturing. Many times, our price is lower in Canada than offshore. With the US dollar and exchange, labour in Canada can become more competitive.
Yes, there some are some challenges. Keeping up with demand can sometimes be challenging, especially with a smaller production team. However our manufacturing plant was designed specifically to increase productivity. We've introduced Lean Cell technology into our plant, with sewing work stations set up in a "U" shape and sewers working as a team. Raw goods go into a cell, go through the work stations, and come out as finished, packaged product. Working on one piece at a time instead of multiple pieces, increases productivity as well as ensuring quality.
4)I think it is great to employ a local workforce, great job! Can you tell me what this has meant to the community? Does the company involvement reach further than just a pay cheque?
Dee: We love being a part of our community! Every year we have our huge garage sale and this year we participated in Sarnia Artwalk featuring Made in Canada products. Our whole company gets involved in these initiatives and we all volunteer. We love seeing little kids walk around town with our costumes. Our reach does go beyond just our local community where our offices are located. We often give to charities and donate product to different organizations in Canada and the US such as the Boost-Child and Youth Advocacy Center in Toronto and the Family Album Project in the California. Most recently you can read a post from one of our customers here. After receiving a package from a group of us, who were so touched by her story, she wrote about her experience with our team at Great Pretenders™ on Facebook.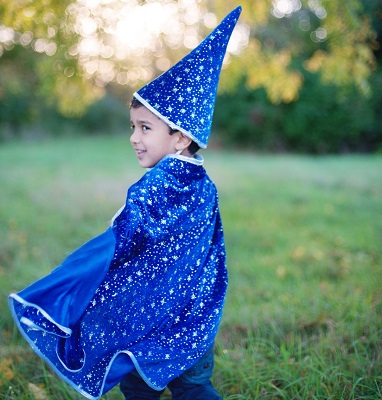 #BloggersFete Giveaway!
I am so excited to share that Great Pretenders is a #BloggersFete sponsor this year! They have generously provided us with a prize of a $50 Gift Card to use towards a costume of your choice! You can enter to win this amazing prize, as well as many other fabulous prizes, during our #BloggersFete Facebook Party on August 10th, 2016. Make sure you visit Great Pretenders on their Facebook page and show them some love. 
Check out the Facebook page for our wrap up party and make sure to let us know if you can attend.  Just click on the link!
Have a peek at the Great Pretenders site and share with us what costume you love the most! I think the little faires are adorable!!
FT&PD
Suz
**Click here for all the #BloggersFete 2016 celebration news, including sponsors posts, prizing and more!!