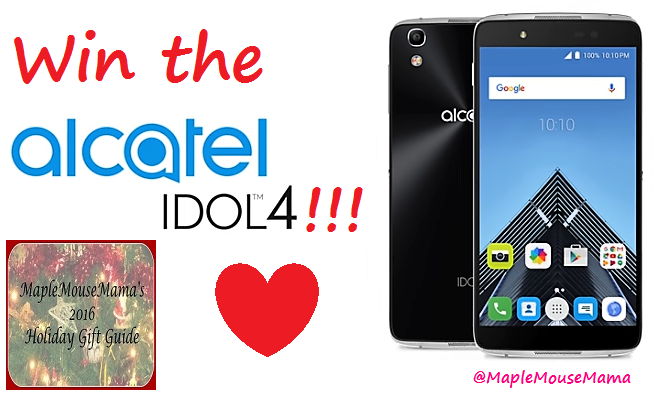 When I was a youngster, the closest I ever came to having a phone of my very own was when I turned 16 and my dad installed a jack in my room. Yes, a land line of all things. Nowadays it seems like every child under ten has their own smartphone and barely even knows what a land line is. Even in my home now we only have one phone that actually has a cord attached to it.  The rest are all portable, cordless phones.  I had to laugh the first time one of my kiddos laid eyes on an old phone in their great grandma's house. I have to admit it was kind of fun showing them how the dial thingy worked. Ahh, the good ole days.
But, I digress. As great as it was to be raised in the good ole days, smartphones are an invention that I don't think I could live without now. I have had the opportunity to try out a few different ones in the past several years and I sure have come to love certain ones. Think narrow, smooth cases that fit comfortably in your hand, yet are fully surrounded by a metal frame that is as elegant as it is secure. Imagine a touchscreen that is as cool as ice and has that perfect feeling of gliding across it down pat. Dream about a huge 5.2 inch Full HD display that provides the most powerful viewing experience possible, even under the fierce eye of direct sunlight.
Have I caught your attention yet? 🙂
The Alcatel IDOL 4 is the smartphone that will entice you to try something new. With all of the tech we are bombarded with on the market, it is sometimes hard to know which phone is the right choice for you and your family. Alcatel has kept you in mind and me and everyone else out there who wants an affordable smartphone that can do everything the other guys can.  Take for instance the camera. I am sure you are like me and want to have a phone that can take great photos while sending a text to your teen without losing it and keep your calendar in shape, right? The IDOL 4 features a sharp 13 MP main camera that includes manual settings, Panorama mode and HDR (High Dynamic Range) for the perfect photo, even in low light.  The 8 MP, wide-angle front camera with flash makes taking those must have group selfies as easy as pie – with no need to lug a selfie stick around.  Win-win. 🙂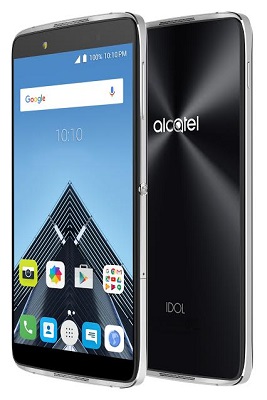 The camera also features fast face focus so you are always on top of your game when the perfect moment strikes. No need to get your kiddos to take do-overs either. The IDOL 4's MICRO-VIDEO is a sweet one-click video editor that lets you record a variety of shots and scenes and add in fun effects without any other software needed! LOVE!
Then there is the Boom Key, something I wasn't too sure I would care about, until I did! Found exclusively on the IDOL 4, the Boom Key provides a whole new level of entertainment for music playback, camera functions and so much more. Imagine being able to launch a new app in under a second with one quick touch? How about using the Boom Key to create a crazy gallery collage or add in effects during your video playback? The possibilities are endless! And with the multi-directional speakers, the sound you receive is insane! The Onetouch Music app lets you interact with your fave tunes and it will feel like you are at a concert when you do. ♥
The Alcatel IDOL 4 is the smart answer to your holiday gift giving needs this year. Your teens will love being able to take stylish photos to share instantly with friends and you will love getting all of these amazing premium features for an affordable price. Did I mention the long-lasting battery offers up to 16 hours of talk time? Maybe don't mention that part to your teen. 😉 The Alcatel IDOL 4 is available at Bell and Virgin, $0 on a two-year term or retails for $299.00 with no term.
The Giveaway
I am so excited to share that one very lucky MapleMouseMama reader is going to win the Alcatel IDOL 4 Smartphone!!  To be eligible to win please complete the Rafflecopter below with your qualifying answers. This giveaway is open to Canadian residents over the age of 18, excluding Quebec.  Please read our giveaway rules before entering. This giveaway will end on January 6th, 2017 . Good luck!
What feature of the Alcatel IDOL 4 do you think you would use/love the most? Have a look at them here.
FT&PD
Suz
**For lots more great gift giving ideas, please check out the #MMMGiftGuide!
**Be sure to enter the many giveaways we have going on right now, including ones for cash!!
Disclosure: I was provided with product from Alcatel for the purpose of facilitating this review.  All opinions expressed are my own.