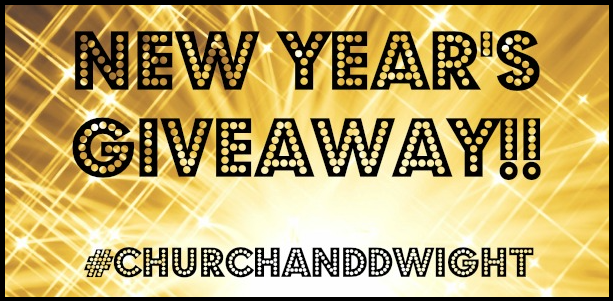 The new year is almost upon us and this is the time when many people plan out their resolutions. I have a better idea! Instead of deciding what it is you want to change about yourself, how about planning some fun things to do this year. For example, plan to read a new book every two weeks, learn to sew or decide to learn a new language. Maybe you could change up your social life a bit by creating a card club that meets once a month or even decide to entertain more. My parents have come up with a plan to host friends for a fancy dinner every month, rotating at each other's homes. I love that idea!
Entertaining can be a lot of fun and pretty stressful, if you let it, but if that is on your to-do list this year, check out these great tips for making entertaining easier. Church and Dwight has a bunch of wonderful products that will not only make your life simpler, but make hosting your friends a breeze. 🙂
Establish a colour scheme
The secret to fabulous décor is to keep the colour palette simple and focus on two complementary colours. On trend for this season is pairing opposite colours together. Once the basic palette is set, add in a third accent colour, such as silver or gold.  This will help complete the look and bring it to life.
Some colour pairings that you can try this year include:
 Mint and blush for a feminine and vintage look
 Plum and teal for a sophisticated and elegant feel
 Navy (or turquoise) and red, which gives your typical nautical decor a festive flair
 Green and fuchsia to create something preppy and fun
 Red and gray for a chalet-chic look
Keep these colour schemes in mind when purchasing accent pillow covers, table linens, napkins and runners.
PRO TIP: If you're hosting multiple parties, you can keep your colours looking new and radiant throughout the year by using OxiClean™ Colour Shield Laundry Stain Remover. It helps to fight tough stains (think red wine and gravy) while safeguarding colours.
Set the mood… and table
The dinner table is the focal point of any party or gathering! To make it more memorable, every tablescape needs the following:
Flow: Don't overpack your table with too many decorations. Keep it simple so there's plenty of elbow room between guests and enough space for dessert on the table!
Greenery and flowers: No décor is complete without succulents or fresh cut flowers. This year, try creating your own unique centerpieces by layering branches with nature's own ornaments like pine cones and rocks.
Table linens: Take a more casual approach to your brunch table linens this year.  Mixing and matching colours and patterns keeps the meal light-hearted and bright. Notice a spill or stain once your guests have gone? Use OxiClean™ Max Force™ Foam Laundry Pre-Treater to help tackle even the greasiest spills and stains left behind.
Rethink your serving plates: For a casual and natural feeling buffet style brunch, set aside the traditional serving platters and opt for more rustic materials such as slate, wood or marble. You can also try mixing vintage dishes with new items for classic yet modern feel.
PRO TIP: To make cleaning up even easier, start with a clean dishwasher when your guests arrive and load it throughout the meal. Using OxiClean™ Extreme Power Crystals™ Dishwasher Detergent and Triple Action Dishwasher Booster is also a must as it removes tough, stuck on stains and keeps your precious dishes looking sparkling.
Think beyond the big picture 
Don't forget about the rest of your house! We have a tendency to focus on the one or two areas where our guests may spend the majority of their time, but the rest of your space is just as important. Add some fresh flowers to your bathroom, alongside the good towels and brighten up your hallway bench with a nice pillow or two. If you are entertaining outside and have a pool, why not put some floating candles out to set the mood or string up fairy lights around the back door. These look just as sweet inside the house too!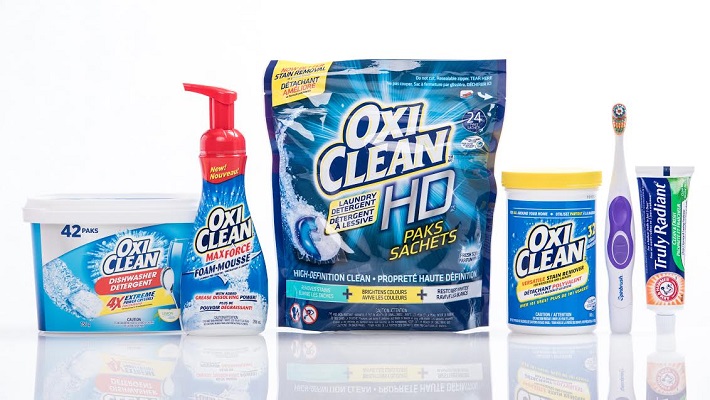 To help you get ready for entertaining this year we have put together a fun giveaway, including: 
OxiClean™ MaxForce™ Foam Laundry Pre-Treater – To help blast away even the greasiest of stains with its foaming action.
OxiClean™ Extreme Power Crystals 26 PAK (468 g) Pouch – To remove stuck on stains and help your dishes sparkle!
OxiClean™ Versatile Stain Remover – To to get rid of tough stains and ensure your home is ready for guests!
Arm & Hammer™ Truly Radiant™ Clean & Fresh Toothpaste and Spinbrush Battery Toothbrush – To ensure your smile is bright and white for any holiday parties! (I always give these away as stocking stuffers – it's a tradition!)
To be eligible to win please complete the Rafflecopter below with your qualifying answers. This giveaway is open to Canadian residents over the age of 18. Please read our giveaway rules before entering. This giveaway will end on January 13th, 2017 . Good luck!
What is one way you plan to change up 2017?
Happy New Year!!
FT&PD
Suz
**Be sure to enter the many giveaways we have going on right now!!
Disclosure: I am a 2016 Church and Dwight Ambassador and have been compensated for this post.  All opinions expressed are my own. ?