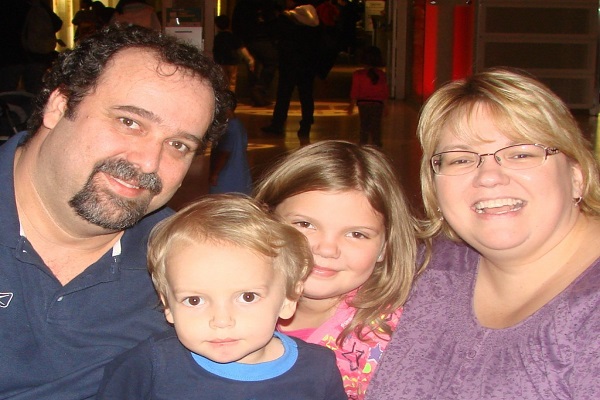 The past few years I have struggled to create a healthy lifestyle, despite a desire running so deep I should have hit oil by now. But it's time to get off the pot and take ownership of this situation I am in. Stop making excuses and be responsible for the positive change I need. That my family needs.  I suppose it is apropos that it is the start of a new year. Although I have never really made a resolution designed to kick in on January 1st, it does make sense. Get a fresh start, with a clean slate, right?
Making this big change requires a lot more than just the decision to do it though, so now comes the fun part. I need to get motivated. I need something to inspire me, something to make me take notice of these goals. I am open to any and all suggestions you may have, but I do have a couple up my sleeve. Maybe I should share what my particular challenges are first though because I think that when someone tells you they want to "get healthy" the general consensus is that person wants to lose weight, right? While that is a great goal and certainly one of mine, it is not always the main reason why someone wants to improve their health.
My situation, while not unique, is still not one I imagined I'd ever be in. For many years I have struggled with hip pain. I have gone to physical therapy hundreds of times. I have taken aquafit type classes to ease the joint pain when I exercise. Pain medication is a must, even though it doesn't do much. With each pregnancy and subsequent cesarean section my able-bodiedness has become less of a sure thing. And it sucks. The pain continues to increase and my mobility has decreased. Despite all of my good intentions, it is just plain difficult to move even when doing "normal" things like putting on my shoes.
When pain is your constant companion it can make just getting up in the morning a real challenge. Things you always took for granted are soon so difficult that you stop doing them. Things like taking a shower or washing the dishes. It can make you put everything else on the back burner. It can take every ounce of desire you ever had and stomp it into the ground.
What is my motivation for improving my health? It is to be able to walk without needing a mobility device. To stand up and cheer on my kiddos as they play soccer, without needing to sit down the whole time. It is to be able to dance when my favourite song comes on like I used to be able to do. It is to be able to take a shower, every day, without giving it a second thought. It is to be able to start each day with a great attitude, full of energy and eagerness.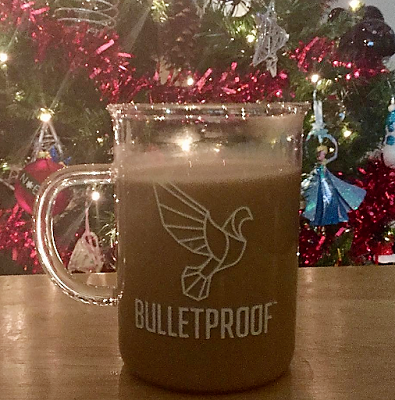 The good news is I have a game plan! It is a work in progress, but any move forward is a good thing. This plan may not work for anyone but me, but I think it is worth sharing. One of the cool things that has happened to me in the past little bit is that I have been given an opportunity to try something new, something that has already helped me gain back some of that energy and joie de vivre. That something is Bulletproof Coffee. Yup, a cup of coffee. A one week challenge back in December showed me that this stuff has the ability to help me make some changes in my life, for the better. I believe in it so much I asked for a hand held blender for Christmas to make mixing the magic a little easier. 🙂
Then there is the 28 Day Whole Life Fitness Manifesto by Dai Manuel to try out. This challenge is not something I can commit to completely – yet. But maybe you can? Check it out and see what Dai has in store for you. Surely we can all find 30 minutes a day to give to ourselves as a gift. 🙂
The whole eating better/getting exercise bit is a necessity that my family and I are committing to as a team, a unit. We all enjoy the water and since my joints can't take a lot just yet, that is where I will be. Water aerobics is a great way to ease back into a workout without hurting yourself and lets you enjoy it at the same time. One area where my family and I do not need much help is drinking. Water, that is. 🙂 We all enjoy it and have no problem getting in 8 to 10 glasses each day. It is often more, so that is a bonus.
I think one of the biggest adjustments will be cutting down on our screen time. Yes, that even means me. 🙂 Whether it is a smart phone, tablet, TV or laptop, we all have too many screens stuck in our face. This definitely has a negative affect on giving ourselves the gift of 30 minutes a day, so that too will need a make-over. I am thinking timers are the way to go. What do you think?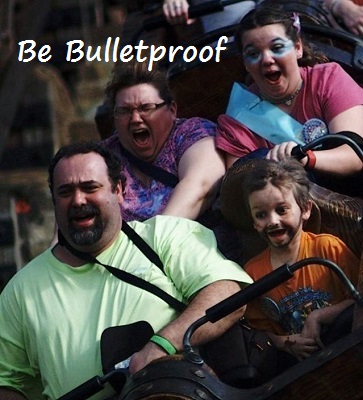 The challenges we will face will be interesting and at this stage of the game I don't want to bet against our success by saying out loud what could cause failure or set backs to happen. I want to believe in our chances of succeeding and winning back our health. I want my kiddos to be the best version of themselves. I want us all to live our optimum lives. I want to become #Bulletproof again. 🙂
How do you get motivated to live your best life? Do you have any great healthy habits you can share with us as our journey begins? 
FT&PD
Suz
Disclosure: This post was compensated for by the fine folks at Bulletproof, but all opinions expressed are my own. 🙂