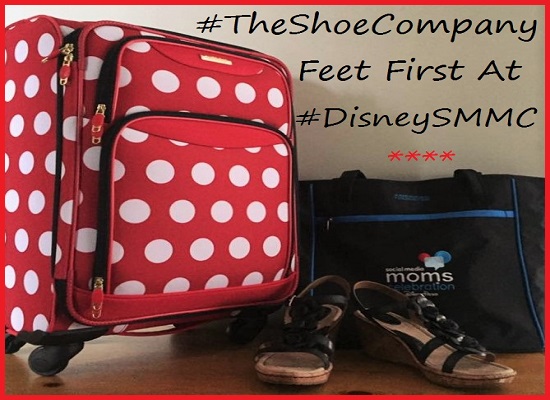 When I was recently invited to attend, along with my family, the Disney Social Media Moms Celebration (DSMMC), I was overcome with excitement. But then, the fear kicked in. What in heaven's name would we all wear?! The DSMMC is not just an amazing social media conference put on by the inspiring minds at Disney; on no. It is an opportunity to meet tons of other influencers and be spoiled by the mouse himself! A quick glance at the previous year's itinerary (and the glorious photos) showed me we would need to up the ante when it came to the items adorning our bodies. My first thought was of The Shoe Company!
I was fortunate to have the chance to work with the fine folks at The Shoe Company last winter and loved not only the huge selection of footwear they have, but the great customer service their employees provide. I just knew they could help outfit my family's feet for DSMMC.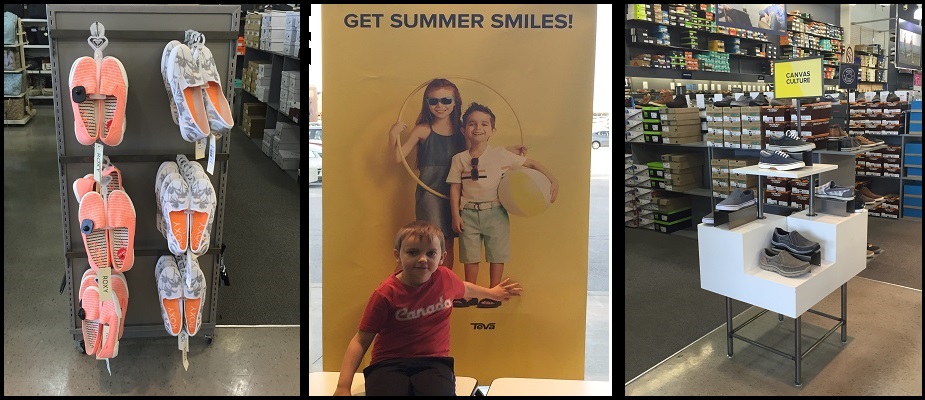 Part of the fun of getting dressed up for an event is shopping for the perfect outfit and accessories. One afternoon my kiddos and I did just that at The Shoe Company near by. Emily had a blast trying on all the high heels and cute sandals and I dabbled in a few pairs as well. 🙂 The Spring and Summer Collection at The Shoe Company is most impressive, with something for everyone!
I was surprised to discover that I could even get myself a new pair of Birkenstocks. I have worn these comfy sandals for years and have always ordered them on-line when I needed to replace mine. They are not an inexpensive shoe, so I pleasantly surprised to see the price of them at The Shoe Company. I will be buying from there all of the time now.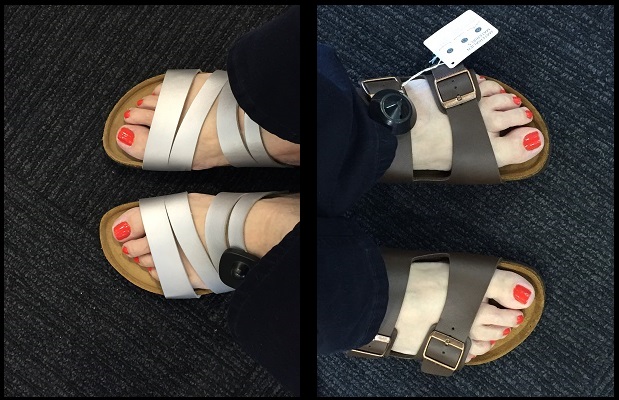 After heming and hawing for a good long while, Emily finally decided to get these lovely strappy,high heeled wedge sandals.  They have the sweetest little flower detail on the front so they don't look too old for a teen to wear.  They were the perfect height for her as well.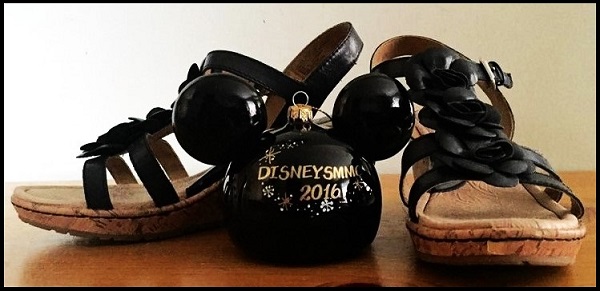 Something  you may not know about The Shoe Company is that they have thousands of styles of shoes, for men, women and kids, so the sky is really the limit when you shop there. You will save a great deal when you shop for your family's footwear because their prices are amazing. Up to 70% off every day of the week! I knew we would find just what we needed for the Disney Social Media Moms Celebration and I was right! Aside from shoes, The Shoe Company also carries a huge assortment of accessories like hats,purses and belts.  They even carry socks! It is one stop shopping for your feet. 🙂  

While not as interested in the whole shopping and trying on of shoes, William finally agreed on a pair of sandals. I was happy to find the perfect pair for him! On my list of must haves for young children's sandals is that they be easy to put on and have a closed toe.  This prevents many a stubbed toe.  The Shoe Company had several options for us and William finally picked what made him happy. Doesn't he look cute?! Perfect for a photo op with Mickey Mouse himself. ♥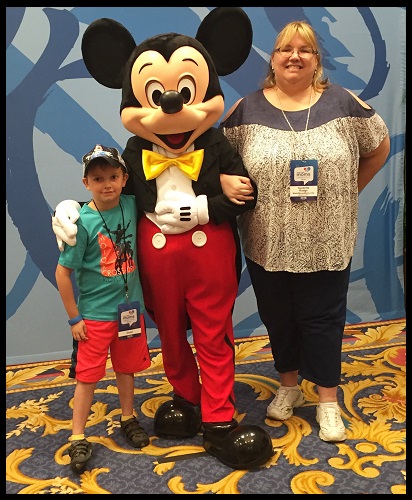 Have you ever shopped at The Shoe Company before? Their Summer Collection is gorgeous!
FT&PD
Suz
**Read more about the Disney Social Media Moms Celebration! 
Disclosure:  My family and I were generously compensated by The Shoe Company, but all opinions are 100% mine.
Disclosure: I paid a conference fee to attend the 2016 Disney Social Media Moms Celebration, but was provided with discounted lodging and park tickets as well as complimentary items. All opinions shared are my own.