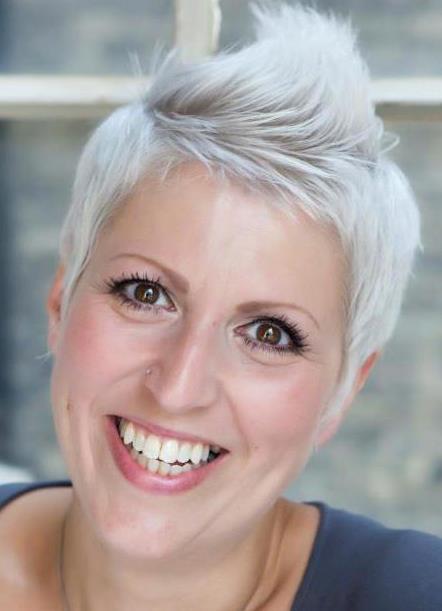 Heather Von St. James is a nine-year cancer survivor. Three months after giving birth to her daughter, she was diagnosed with mesothelioma, a rare cancer caused by exposure to asbestos. Heather was given 15 months to live. After surgery to remove her left lung, and various treatments, she has been cancer free for close to a decade! To celebrate her survival and the true meaning of life, she created a holiday to commemorate the removal of her left lung, accurately named Lungleavin' Day.  
1) What is the back-story behind Lungleavin' Day?
Lungleavin' Day was born out of necessity. It came about as a way to see light in a very dark time in our lives, and as way to conquer the fear that so often accompanies a cancer diagnosis. My imaginative sister coined the day I had my surgery to "Lungleavin Day" since it was the day my lung left. The surgery was in February (and its quite cold in my area at that time, so we would need some heat) so we thought bonfire. I also wanted to have some sort of release or physical demonstration as we conquer fear. That is where the breaking of plates comes into play. We gather our friends, family, fellow mesothelioma survivors and supporters, and we all write personal fears, worries and concerns on a plate in a sharpie marker, take this plate out to the bonfire, and throw that sucker into the fire and smash it to pieces!!
 2) What does Lungleavin' Day signify in your life?
 I have a purpose in my life now, a mission. And if I take this tragedy and turn it around to make something good? Then it's all worth it. Lungleavin' Day is more than just an anniversary of getting my lung removed, it signifies HOPE, rebirth, moving forward, and conquering those fears that can impede you from achieving what you are meant to do. The night has become a night to be treasured among my circle of friends and family; a night of true celebration and a night of LIFE.
3) Facing fears is not an easy task, yet you seem so empowered by it.
 There is something special about giving voice to your fears, writing them down, then smashing them in a fire, and seeing the shards of that plate, and those shards of fears in the flames that gives you courage to face up to them and not let them rule your life. Fear does not hold anyone back that night, and even the children get into it as they learn the power of conquering fear from an early age. We give them paper plates and markers. Their fears usually involve monsters and ghosts (sometimes even vegetables!) representing their early understanding of fear in life. They get to throw the plates into the fire to see them burn. No nightmares that night.
4) How can we help?
 You can participate on our website, and donate your social media status to help spread awareness (#LungLeavinDay and tag the @canceralliance or @HVSJ) or you can donate to aid mesothelioma research and awareness education here: http://www.curemeso.org/fundraising/heathervsj
Thank you to Heather for sharing her story of courage with us.  I would like to invite everyone to check out Heather's blog and read a little more about this amazing lady!  Don't forget to check out the fundraising page as well.
FT&PD
Suz