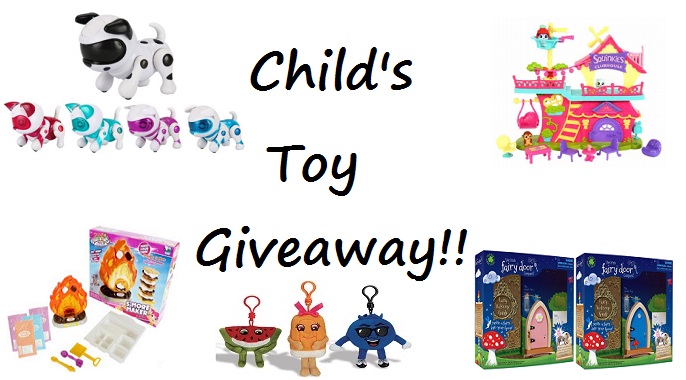 Every year there is a new toy or two that is the it toy. The one that every child has to have and parents go nuts trying to find. Often it is over-priced and elusive, meaning many parents will have trouble finding it. I wish I knew the criteria for making such a toy each year. I guess if I did I would be a gazillionaire. 🙂 At any rate, having been down the road of the aforementioned parents before, I have tried to steer my children toward toys that are not so mainstream, yet equally as entertaining and almost always more affordable. The following toys are the perfect example of unique items that your child will love, although it may not be on their radar just yet.  Have a peek!
Yummy Nummie's S'More Maker Playset
The adorable Yummy Nummie's sets are safe, kid-friendly miniature snacks that require no ovens, just a microwave and your eager chef-in-training. My kiddos have played with other Yummy Nummie sets before and even the teen loves them! The S'More Maker set contains just the right ingredients to create this summer classic and they taste great! This set retails for $34.99.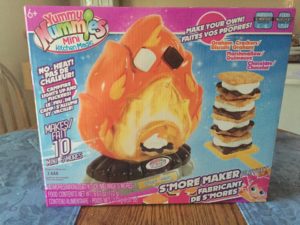 Tekno Newborn
These new and improved Tekno puppies and kitties come in several colours, including a Toys "R" Us exclusive black pup. Now the Tekno babies can jump into your arms just like a real kitty or pup and are light, touch and sound sensitive. Your child will have a blast playing with their newfound friend. Retails for $24.99.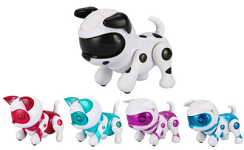 Squinkies 'Do Drops
Dress up your Squinkies with a new 'do! You can create thousands of cool combinations with the interchangeable head pieces that range from silly hats and gear to some stylin' hair-dos! You can collect them all with the sweet collector's packs that even contain special, secret Squinkies. These retail for $16.99. The Squinkies also have a fun clubhouse that has a game room, cafe and more! The clubhouse retails for $34.99.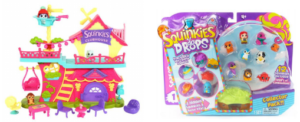 Irish Fairy Door
Take your imagination to a whole new level with your very own Irish Fairy Door! Choose from 6 different door colours and set your door up at any point in or outside of your house with easy access for your new magical family member. Register your fairy online to receive weekly updates from Fairy Valley and even fun emails from your own fairy that are filled with activities and special missions for the kids. The doors come with a special lease agreement for the whole family to sign, as well as rules and guidelines for your fairy.   Retails for $39.99!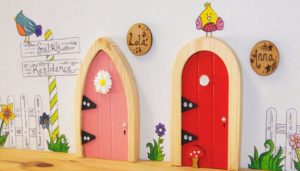 Whiffer Sniffers
Whiffer Sniffers are adorable scented plush characters with quirky personalities to match their scents. Characters are available in collectible backpack clips, a huggable supersize plush, and nostalgic scratch n' sniff stickers. Some sweet scents include Apple, Watermelon and even Pina Colada! These retail for between $2.50 up to $17.99. (Pina Colada is my favourite!)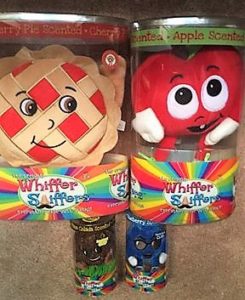 The Giveaway
I am excited to share that one lucky MapleMouseMama reader is going to win a Squinkies 'Do Drops Clubhouse! To be eligible to win please complete the Rafflecopter below with your qualifying answers. This giveaway is open to Canadian residents over the age of 18. Please read our giveaway rules before entering. This giveaway will end on January 11th, 2017 . Good luck!
What is a favourite toy you remember from your childhood? 
FT&PD
Suz
**For lots more great gift giving ideas, please check out the #MMMGiftGuide!
**Be sure to enter the many giveaways we have going on right now!!
Disclosure: My family was able to play with several of these items for the purposes of facilitating this review.  All opinions expressed are our own. 🙂