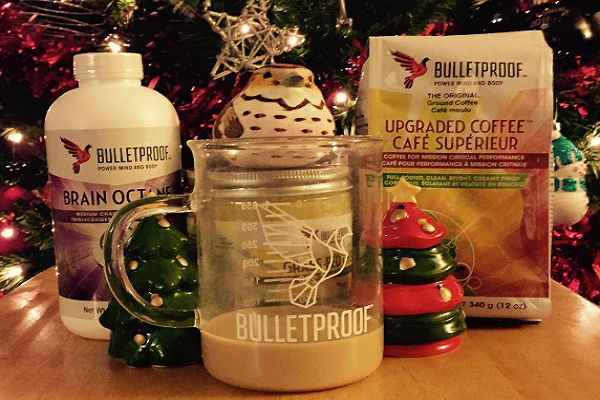 I have long loved to start the day with a hot beverage, whether it is hastily tossed in my travel mug for the drive to work or leisurely sipped on weekend mornings while the kiddos watch cartoons. Something about the familiar routine made it always feel right even if it wasn't doing a thing for me. But I can honestly say that I was never aware of this morning ritual being good or bad for me until a few months ago.  Actually, make that a few weeks ago.
Do you ever wake up, mostly ready to conquer your day, but feel completely drained by 10am?  What about the afternoon? Ever find it approaching dinner time and wish with all of your heart that it was actually bedtime? And not just for the kids. What about this scenario: you are driving on the weekend, during the middle of a beautiful day and come to a stoplight. And close your eyes. And count in increments of ten so you can keep checking if the light has changed? Have any of these ever happened to you? Well, they have all happened to me and quite recently to boot.
Oh, I have been to the doctor, had my iron checked and all of that good stuff. I probably don't get the correct amount of sleep every night because, well because I am a parent! But, for the most part, I thought I was handling things relatively well. I just couldn't shake this feeling of being tired. All of the time. So, when the opportunity presented itself to give myself an early gift this year, I took it.  That gift? The chance to elevate my season, to maybe even change my life just a little bit, by trying out Bulletproof Coffee. And,  I am so happy that I did. 🙂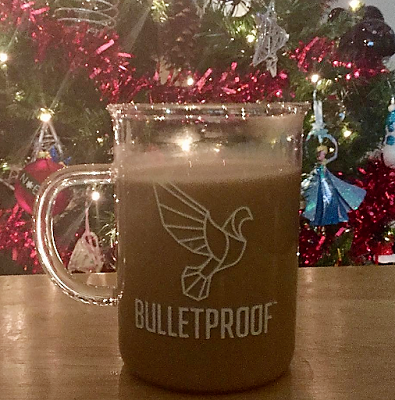 When I was first introduced to Bulletproof Coffee I was genuinely shocked to learn that most coffee on the market contains mold. This mold grows on coffee beans and can produce mycotoxins; damaging compounds that can lead to all kinds of nasty problems like kidney disease, cancer and brain damage. And that bitter taste that often makes you dump in too much sugar? That can come from mycotoxins as well.
The opposite is true for good coffee, like Bulletproof.  Using a proprietary process to remove those yucky toxins, Bulletproof Coffee is cleaned or upgraded so it is a healthier bean to ingest. Way fewer toxins means your daily drink can have a positive effect on your body and your mind. These amazing feelings can almost always be felt instantly! 
But it doesn't just end with a clean, upgraded coffee, oh no. The power behind a cup of Bulleproof Coffee comes from the special blend of upgraded coffee, grass-fed Ghee, which is unsalted butter and Brain Octane Oil. The Ghee provides the addition of high-quality healthy fats that deliver essential vitamins and nutrients to your body.  The Brain Octane is an integral part of your cup of Bulletproof Coffee. It not only gives your metabolism a boost, but will also help burn fat, build muscle, improve your cognition and more. Bulletproof Coffee Brain Octane Oil contains 16x the healthy fats found in Coconut Oil which means you will see an overall improvement in your health and energy levels with regular use. This high performance beverage will literally kick you in the pants and keep you going throughout the day! No more closing my eyes at stoplights!! 
Oh, and one of the best benefits? Drinking Bulletproof Coffee helps me to feel satisfied longer so I am not snacking at off times. Why? Because I am not hungry! 
How To Make The Best Cup of Bulletproof Coffee:
Brew 1 cup (8 to 12 oz.) of coffee using filtered water, just off the boil, with 2 1/2 heaping tablespoons of freshly ground Bulletproof Coffee Beans (French Press is easiest.)

Add 1 to 2 tablespoons of Brain Octane to the freshly brewed coffee. (Brain Octane is strong so start off using 1 teaspoon and work up over several days.)

Add 1 to 2 tablespoons of

grass-fed,

unsalted butter or grass-fed ghee.

Mix everything

together

in a blender for a good 20 to 30 seconds until it is frothy like a latte.
The list of benefits of Bulletproof Coffee is long and more and more people are discovering how amazing it is. Even if it had just helped me to get stop feeling so sleepy during the day, I would have called this little gift a win, but it has brought me so much more than that. I have a drive that was lacking. The energy boost is lasting all day so work is getting done more efficiently, there is more time to enjoy the fun aspects of the holidays (like decorating the tree with the kiddos and making a gingerbread house) and I just feel better. And feeling better is the gift that keeps on giving.

Go ahead and elevate your season with Bulletproof Coffee. Order your starter kit and take the seven-day challenge. I would love to hear how amazing you feel after you gift yourself with the power to become bulletproof. 🙂
Make sure to think outside the coffee cup when you are browsing the Bulletproof site. They have a wide selection of products to improve your life, like Cocoa Tea! The Scotsmen in me did a little jig when I saw that. 🙂 Bulletproof makes it easy to purchase their products online, but you can also find them at a ton of local retailors. Have a gander at the list here. 
How do you plan to elevate your season this year?
FT&PD
Suz
Disclosure: I was provided with Bulletproof Coffee to try out, but all opinions expressed are 100% my own. 🙂