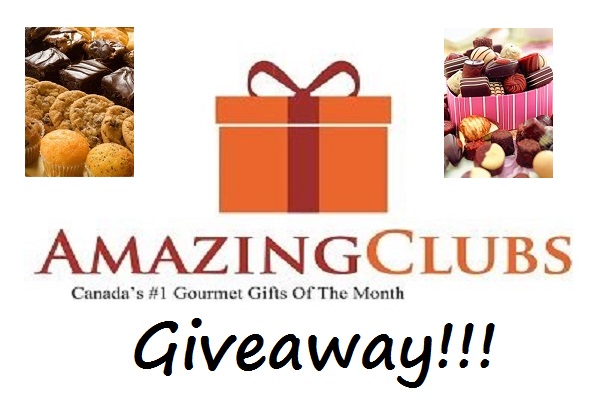 We all have at least one person on our shopping list who is almost impossible to buy for, right? Either they have pretty much everything they will ever need or they just don't want anything. (I find that person is often a male, but that is my opinion. 🙂 ) I find it extremely frustrating to make people like this happy and even though they will usually say, "don't get me anything; I don't want anything," you know that is total BS. Of course they want something! Who doesn't like to get gifts, even if it is just one thing with your name on it? As I get older, there is less and less that I need, but it is still a bit thrilling to see a gift box with my name on it, tucked under the tree. It means someone took a bit of extra time to think about what they thought I would enjoy. ♥
This year I have found the answer to everyone's prayers, whether you have a hard to shop for person or not. That answer comes in the form of a monthly subscription box! A subscription box can hold a multitude of wonders that are tailored just for the recipient's needs or can be full of surprises they would never have thought they'd want, but either way, they are so fun to get! And purchasing a monthly subscription box as a gift for someone you love is just about the easiest shopping you will ever do. 🙂 I know, because I have done it!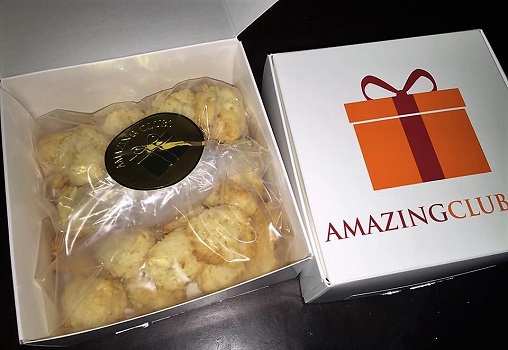 When Amazing Clubs contacted me to share their cool service, I was so happy! I have tested out a couple of monthly boxes before (read about them here and here), but have never done one for food. With 25 different monthly Gift Clubs to choose from, most of which are edible, you are sure to find something for everyone on your list. We are talking everything from the Fruit Club to Tea, Hot Sauce, Cheese, Cookies and Wine.  There are a couple of unique offerings like the Necktie Club, Teddybear Club and Dog Treat Club. And for those who just can not decide what you want to send (to your friend or even yourself) each month, there is the Variety Club, which allows you to mix and match your selections.
Amazing Clubs is Canada's answer to gourmet gifts without the hassle of hitting up a mall or paying a huge fee for delivery. Why? Because shipping is FREE!! It takes just a few minutes to check out your options and set things up.  If you are like me though, you might get lost in the various options. I mean, reading about a Candy Club or Chocolate Club can be a bit distracting. 😉 But, it is worth it! Give the gift of an Amazing Club monthly gift box this year and you will be the talk of your family forever!
My family and I were lucky enough to try out the very wonderful Gluten Free Club recently and I was pleasantly surprised! When you order this club for yourself or a friend, each month you will receive two varieties of delicious, gourmet, gluten-free baked goods that total approximately 2+ pounds of fresh all-natural ingredients – delivered right to your front door! The treats will range from things like double chocolate fudge cookies to two-bite carrot cake and more! And don't worry because the variety is amazing! You will never get the same baked item twice, so there is always a surprise waiting. And your gluten-free treats are even more special because they are not from a local grocery, but rather they are curated from renowned gluten-free bakeries.
The Giveaway
I am excited to share that one lucky MapleMouseMama reader is going to win a 3 month subscription to the Amazing Clubs Gluten Free Club!  To be eligible to win please complete the Rafflecopter below with your qualifying answers. This giveaway is open to Canadian residents over the age of 18, excluding Quebec. Please read our giveaway rules before entering. This giveaway will end on January 10th, 2017 . Good luck!
Have a look at all 25 Amazing Clubs and tell me, which one would you love to get as a gift? You can see them all here.
FT&PD
Suz
**For lots more great gift giving ideas, please check out the #MMMGiftGuide!
**Be sure to enter the many giveaways we have going on right now, including ones for cash!!
Disclosure: I was provided with product from Amazing Clubs for the purposes of facilitating this review.  All opinions expressed are my own.