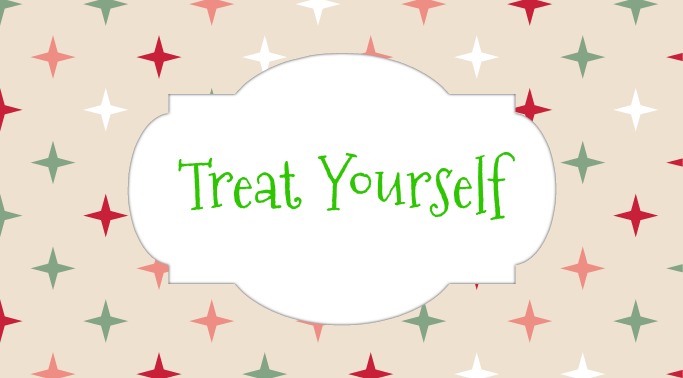 Are you like me and love to shop for others, but keep an eye out for something that might be perfect for someone just as important, like yourself? And why shouldn't we treat ourselves once in a while, right? We all work hard and the holidays can be a bit stressful. If I happen to find a fun item I can enjoy, then I say buy that baby up!  This year I have done a great deal of my shopping online, so I have not had as many opportunities to find something neat, but I have seen a few items I wanted to share. You might just get some inspiration for yourself from this selection and the best part is when it is a gift for you, there is no deadline of December 24th!
My Faves (so far :-))
Inkspirations, Colouring For Adults
The perfect way to unwind and relax after a long day is colouring! We all loved to do it as children and the fun does not need to stop when you have grown. Inkspirations is art therapy at it's finest. With illustrations full of flowers, animals and all sorts of whimsical scenes, you will find yourself getting excited to start a new page. There are many beautiful colouring books full of original artwork to choose from and they all come with life-affirming messages and quotes to make your day a little brighter. Visit Inkspirations today!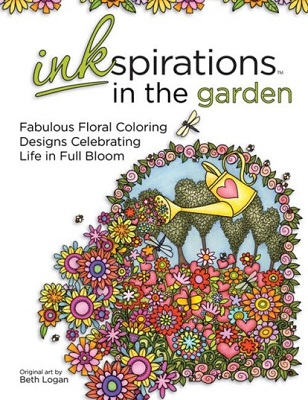 La Roche-Posay Lipikar Fluide
This cream is perfect for making your skin look and feel healthy and amazing! It helps to alleviate dry skin and keep it hydrated all winter long.  It will also provide protection against the nasty elements of the coldest time of the year and leave your skin feeling wonderful. ♥ It works beautifully for those who suffer from eczema and other irritations.
La Roche-Posay Toleraine Ultra Overnight
It is hard to look your best when you are tired, but this miracle worker can help! Enriched in La Roche-Posay's thermal spring water, the strong soothing agent targets signs of skin irritation due to dryness to help reduce redness and discomfort, allowing you to put your best face forward all day long.
La Roche-Posay Cicaplast Levres
The lovely soothing lip balm will have you ready for the mistletoe in no time! Your dry, cracked lips will feel and look kissable when this repair balm goes to work. Smile pretty 🙂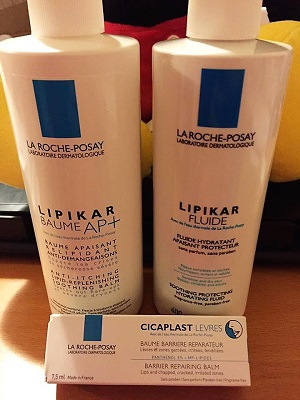 Amrita Sen Line of Adult Colouring Books and Stationary
The craze of adult colouring books is one of my favourites. I have always loved to colour and this collection is from Amrita Sen, a well-known Bollywood singer. Her collection of stationary items are beautifully created with gorgeous hues and designs and are inspired from her music.
Double-Ended Coloured Pencils
I am sure you can find different brands of these, but the ones I love are from Chapters.  You can get them in sets of 12, 24, 48 and probably more! They are perfect for using with your adult colouring books and pack double the punch with two colours per pencil. 🙂 Gotta love a bargain!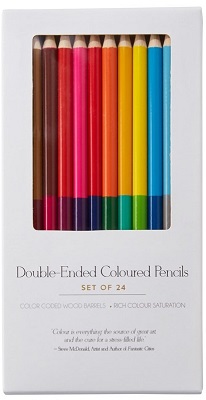 Infinity Scarves
I love to wear scarves in the winter, but they can not be too heavy or too light.  Last year I discovered the infinity scarf and I have not looked back. My current fave is in shades of gray and goes with everything, but I also love to add in ones with a pop of colour for some fun! 
Notebooks
You can buy a nice notebook in pretty much every store you set foot into these days, but I recently found that you can do a little more customization on VistaPrint.  I had this cutie made up for my blog for less than five dollars! They are great for keeping in your purse or having on your desk for phone messages, etc.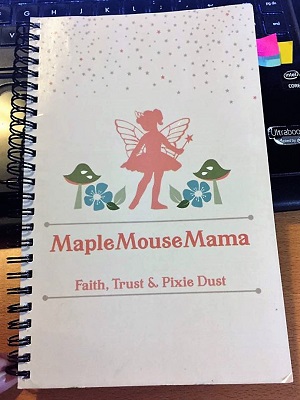 Coffee Mugs
I love a good mug, especially in the cold months, but I have one requirement. They must be big! Whether I am drinking tea, coffee, hot chocolate or cider, the mug must be big.  I saw this really cute one at Chapters and I think it is perfect!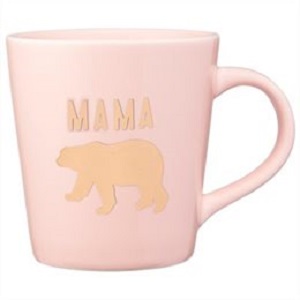 Have you purchased anything special for yourself this holiday?  What items are your favourite?
FT&PD
Suz
**For lots more great gift giving ideas, please check out the #MMMGiftGuide!
**Be sure to enter the many giveaways we have going on right now!!