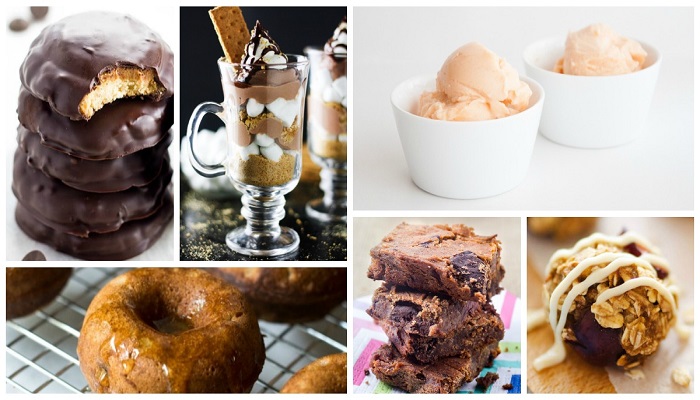 Whether you are like me and always on a diet or thinking you should be on a diet or planning when to start your next diet OR you just want to be able to have a yummy treat every now and then and not feel super guilty about it, you will want to check out this heavenly compilation of guilt-free desserts. 
We all need to treat ourselves once in awhile, but by using one of these 15 amazing recipes that once in awhile can be every day if you want! And just think how popular you will be when you show up to a gathering of friends or the next PTA meeting with one of these fine looking dishes in your arms. Your pals will be clamoring for the recipe, all the while lamenting that they don't know how you do it. 😉 See for yourself!
15 Wonderfully Delicious Guilt-Free Desserts
Banana Mango Greek Yogurt Pops from Wanna Bite
Cantaloupe Ice Cream from Elephantastic Vegan
Cherry Cheesecake Energy Bites from Amanda's Cookin'
Chickpea (No-Bake) Cookie Dough from Trial and Eater
Chocolate Fruit and Nut Clusters from Hello Little Home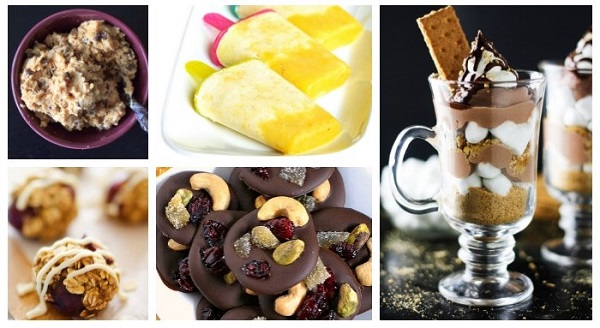 Dark Chocolate Chunk Blondies from Hungry Hobby
Healthy Coconut Chia Pudding from the Fit Blog
Healthy Flourless Chocolate Cake from Reuse Grow Enjoy
Healthy Snickers Ice Cream Bites from Rhian's Recipes
Healthy Vegan Chocolate Pudding from A Virtual Vegan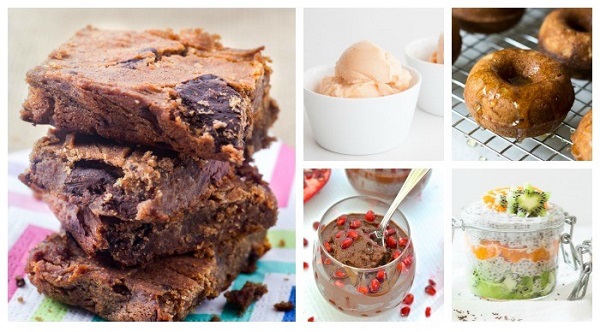 Mocha Latte Non-Dairy Gelato from Mom Foodie
Paleo 5 Minute Quick Blend Banana & Avocado Chocolate Mousse Pudding from Recipe This
Paleo Apple Cinnamon Donuts with Honey Nectar from Fearless Dining
Skinny S'mores Parfait from It's Cheat Day Everyday
Tagalongs Cookies from Wholesome Yum
These all look and sound so darn good, I am not sure which one I want to try out first! Guess that means I will just have to start from the top and work my way down the list, one at a time. 🙂
Which guilt-free dessert are you going to try first?
FT&PD
Suz