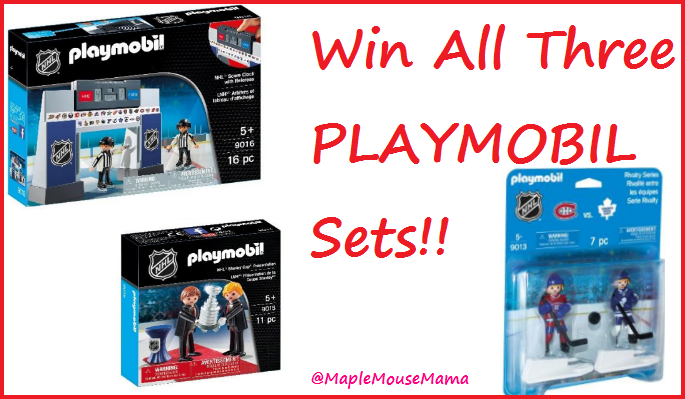 Despite all of the amazing tech gifts there are available, it is the timeless classics that routinely rank as the most desired by children and parents alike. One of my personal favourites would have to be PLAYMOBIL and the endless line-up of worlds to build and play with. Each of the sets comes with everything you need to create a new neighborhood to grow your imagination in, like a farm, tree house and even outer space!
I think every parent or caregiver would agree that they want the toys they purchase to provide not only an entertaining experience for their child, but also one that instills good play habits, like sharing and promotes healthy child development and encourages children to take care of their belongings.  With PLAYMOBIL, all of these things are possible and so much more. I love to watch my own children play with their PLAYMOBIL sets together. They laugh, get excited and seem genuinely happy to be playing with one another. And they are six years apart in age!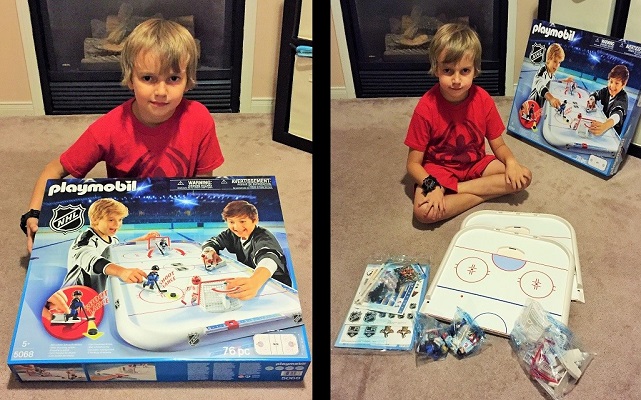 Being typical Canucks, my kiddos have loved playing with the PLAYMOBIL hockey arena they own and were delighted with the arrival of the newest additions to the NHL Series:
NHL Rivalry Series

NHL Score Clock With Referees

NHL Stanely Cup Presentations
These fun sets allow your favourite athletes to compete against a challenging roster of teams with the NHL® Rivalry Set and ensure a fair game by keeping track of the score with the NHL® Score Clock with Referees. Skate, pass and shoot alongside the best to seal the victory and bring home the Cup! Your children and their friends will have a blast!
The Giveaway:
I am excited to share that one very lucky MapleMouseMama reader is going to win all three of the new NHL PLAYMOBIL products, which includes the NHL Rivalry Series, the Score Clock with Referees and the Stanley Cup Presentation, (shown in the photo at the top)!! Check out the Rafflecopter below to enter. This giveaway is open to Canadian residents over the age of 18. Please read our giveaway rules before entering. Please note that with the busy holiday season there is no guarantee the prize will arrive before Christmas, but we will do our best! This giveaway will end on December 15th, 2015. Good luck!
Do you or your children like to skate? Do you ever play hockey in the winter?
Merry Christmas!
FT&PD
Suz
**For lots more great gift giving ideas, please check out the #MMMGiftGuide!
**Be sure to enter the many giveaways we have going on right now, including ones for cash!!