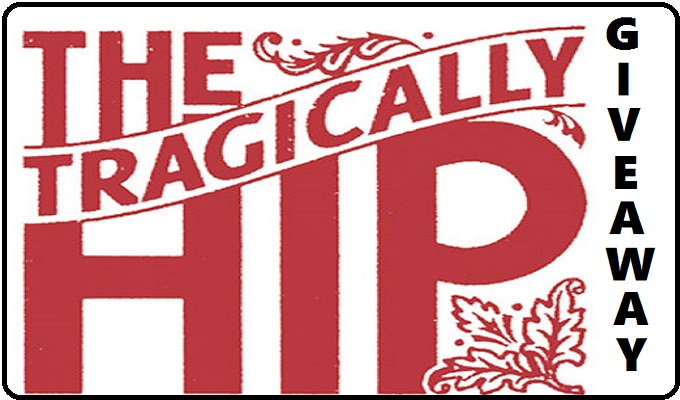 Canadian Prime Minister Justin Trudeau said it best, "The Tragically Hip…the soundtrack of our lives." I think many Canucks would agree with this statement.  The iconic band from Kingston, Ontario was formed in 1984 and quite literally is the music I grew up to. In the age before downloads and YouTube made access to music something we take for granted, the sound produced by The Hip was modern with a blues-tinged, almost folksy vibe to it. Their lyrics, while somewhat unusual and later even controversial,  spoke to the angst many youngsters were yearning to share. The Hip was and still is, a band that you can relate to.
But, being a Canadian band they did not see the international success that one comes to expect from our neighbours to the south. This never mattered to die hard fans who reside in the frozen north. We loved and embraced The Hip then and still do now.
The year 2016 brought a shockingly sad diagnosis of terminal brain cancer for lead singer Gord Downie and this prompted The Hip to embark on a major summer tour.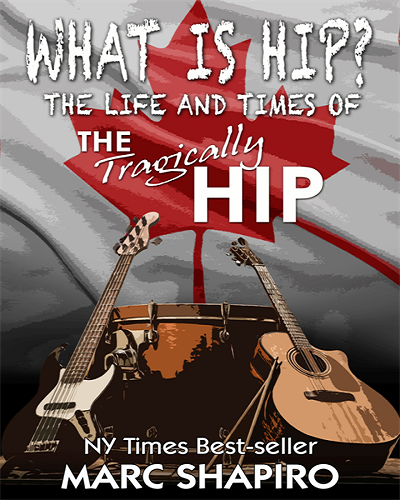 "On August 20th, 2016 about 11.7 million Canadians stood transfixed, watching the final concert of The Tragically Hip, and the rest of the world asked, "Who is this band?" New York Times best-selling pop journalist Marc Shapiro answers that question in the first American book about this Canadian rock band that largely shunned the spotlight but has become the standard bearer of a resurgent sense of Canadian pride and patriotism.
What is Hip? The Life And Times Of The Tragically Hip delves deep beneath the surface of this rock and roll story to discover how a band that spent more than three decades in the rock and roll trenches selling millions of albums and opening for the likes of The Rolling Stones, The Who and Led Zeppelin's Page & Plant, remained almost unknown outside their home country, even as they rose to the level of rock royalty in Canada."
The Giveaway
One lucky MapleMouseMama reader will win their own copy of What is Hip? The Life and Times of The Tragically Hip, published by Riverdale Avenue Books.  To be eligible to win just complete the Rafflecopter below with your qualifying answers. This giveaway is open to Canadian and US residents, ages 18 and older. Please read our giveaway rules before entering.  This giveaway ends on August 12th, 2017 at 11:59 pm.  Good luck!
What is your favourite The Tragically Hip song?
FT&PD
Suz
**Make sure you check out our other amazing giveaways!!
**This post is sponsored by Riverdale Avenue Books. All opinions are my own.