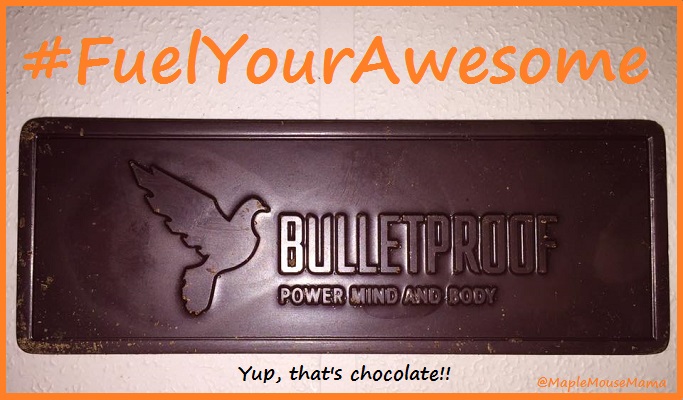 Just over a month ago I made a commitment to invest in myself by putting my mental health and physical well-being first. This type of change is a biggie and not one taken lightly. I am not going to lie. It has not been easy. In the midst of making this big change we had a family vacation to plan for and then I became ill. Nothing earth shattering, but the type of illness that makes you not want to eat or drink anything other than flat ginger ale and to hell with any type of exercise. And I have discovered a new factor that is threatening to kibosh my success – menopause.
Now going through menopause is obviously not a new occurrence. I mean it didn't just start yesterday. In fact, it has been creeping up slowly on me for a couple of years now. But what I didn't count on was how it would affect things like weight loss and energy levels. I am no stranger to dieting, but it is definitely not going to be as "easy" as it was in the past. (Imagine this said with dripping sarcasm cuz dieting has never been easy.) Prior to reaching that certain age of, oh, let's call it experience, I could pretty much eat three squares with a couple of snacks and call it a day. I have never had a problem drinking water so that rounded out my menu quite nicely. But now, now things are different.
Now I am older and my body has decided that the so-called easy route was too comfortable and it's time to get out of my comfort zone. Yup, girl is that bossy. 😉 Meals have been going okay, but it's the in-between times that can get challenging. You know, snack time. Prior to making this new commitment to be a better me,  my go-to for snacks would be to raid the cupboard of cookies or pick out the good stuff from our actual snack bag we take almost everywhere. Having a child with food allergies has meant we always have our own snacks on hand, but that doesn't mean it is all cut up veggies and fruit. Not by a long shot.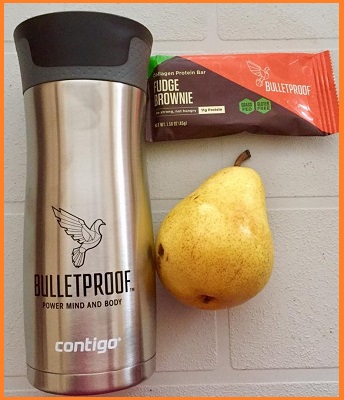 This past month's delivery from Bulletproof was the answer to my prayers!
I have been really happy with my new bestie Bulletproof Coffee.  A daily dose of this upgraded coffee combined with grass-fed Ghee, which is unsalted butter and the secret ingredient of Brain Octane, gives me new found energy every day! I am not bounding out of bed yet, but I sure do have the sense of wanting to. And being able to have that feeling last for hours, rather than wanting to crawl back into bed a short time later, is the gift that keeps on giving. But the addition of this new package made me add some new moves to my imaginary happy dance. Snacks!!
Bulletproof has these yummy Collagen Protein Bars that come in several great tasting flavours: Fudge Brownie, Lemon Cookie and Vanilla Shortbread. These babies are low in sugar, but high on protein and taste. They are the perfect treat to keep handy for those moments in between meals when you need a little pick me up. They are great for after your workout, while watching your favourite show or just to treat yourself.  They are perfect for satisfying a craving. Most of the time it is the taste and texture we crave and with chewy bars that taste like a fudge brownie, how can you go wrong!
One of the nice things about these delicious snack bars is that they help you feel satisfied without feeling stuffed or tired. Have you ever noticed when you have a heavy snack in the middle of the afternoon, like even a bag of chips, you soon feel tired enough to nap? The Bulletproof Collagen Protein Bars won't give you that feeling.  In fact, they produce the opposite feeling for me! It makes them ideal to have before I go to an aquafit class. 🙂 That is almost as good as having a personal training yelling in my ear to move my butt!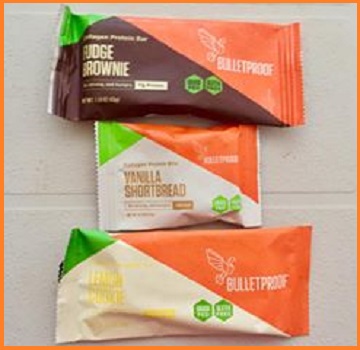 Oh, and did I tell you that Bulletproof also has Chocolate Fuel Bars?!! These delectable bonbons are sugar-free so they allow you to get your chocolate fix guilt free!! They are great for using in baking if you are so inclined or saving for those days when you need a pick me up.  They are made with more than 78% dark chocolate so they provide you with a richer experience. YUM in a box!  They come in Himalayan Sea Salt, Upgraded Coffee and Original Chocolate Flavours.
Between my desire to achieve my goals, my Bulletproof Coffee and now my Bulletproof Collagen Protein Bars and Chocolate Fuel Bars, I feel comfortable in telling ole menopause to take a hike. Or at least she can sit in the backseat, quietly working on her job, without bothering me in the least. I got this. 🙂
What do you find the hardest about eating during the day when you are trying to stay on track? Is snacking a challenge for you?
FT&PD
Suz
"This is a sponsored post brought to you by 3cConsulting. The opinions are completely my own based on my personal experience with the product"