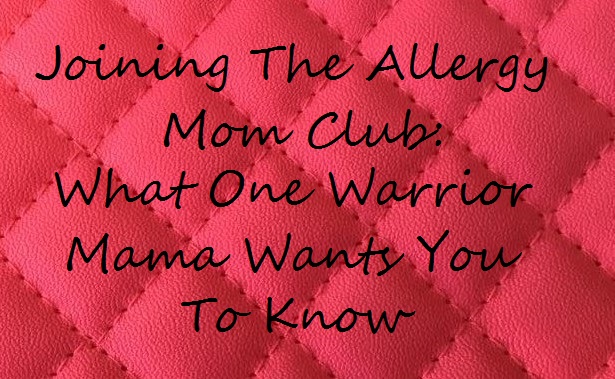 The following post was written by a fellow Allergy Mom, Jennifer Downie-Dilorio in response to the negative comments an article published on GlobalNews.ca received. The article is about the petition a young man has started to have the Canadian Government intervene and have all peanuts and tree nuts banned from flights. Jennifer has graciously given us permission to share it with you.  As one who has been advocating for Food Allergy Awareness for several years now, it always saddens me when there is a need to express thoughts like the ones that follow because that means the message is not getting through to everyone.  That said I hope you will be driven to act after reading this and sign that petition as well.
—————————————————–
I am not one to put thoughts to paper, but when I read the mean comments from the Global News site on Luke Sullivan's efforts to have peanuts/nuts banned on planes, I wrote this. I am not speaking on behalf of all allergy parents as I know everyone is different, but I think some of you may have some of the same feelings.
Clubs. There are many to choose from like book clubs, walking clubs and even dance or night clubs and we are all free to join any of these.  Most clubs we want to join. Joining the Allergy Mom club was not one I planned or wanted to join. But here I am. Every day I wish my son did not have his peanut allergy. And every day I think what a great kid I have. I think his peanut allergy has given him a sense of compassion and taught him that we are not all the same.
Parents – 99% of us worry about our kids. When you are an "allergy" parent it adds another layer of worry. I don't say this looking for sympathy; I say this looking for understanding.
My son is now 11 and he has a great head on his shoulders. He wants to do things like go to the store with his friends, attend school field trips and have a play date at a friend's house. You know what my biggest worry is – what if he has a reaction? Will he give himself the Epi-Pen like we have gone over a million times? Will his friends and their parents remember how to help?
I am entering those years that all parents understand. Our children are going to start making their own decisions and they have to be their own advocates. For us, my son has to be his own advocate for his food allergy because at the end of the day, it is his life. And not everyone understands just how serious his allergy is.
But like many 11 year olds, being "different" is not always easy. He gets embarrassed at restaurants when we go over his allergy too firmly (in his opinion) or I wipe down seats: movies, planes etc. So when a young person is an advocate and speaks up, I give them a standing ovation.
Some may say really nasty things behind our backs like "you're over reacting", "this is survival of the fittest" (that one is so mean to me; would you say that to a parent of a child with another illness or special need?) or "why should we bend for just a few."  News flash, I don't like asking anything from other people either.
But I will tell you this: the mom that bought a peanut free cake for her son's party so my son could be included brought me to tears. The steward that announced my son's allergy on a flight from Florida had my gratitude. The family members that double check menus, the restaurants that take his allergy seriously, his teachers that care; the list is endless. To all of this kindness I say thank you. I choose to stay positive.
I always tell my son think of all the things you can do and not the things you can't. Instead of pointing fingers, let's work together to help find a cure. May you never carry the worries an allergy parent has to, but I do hope this helps you to understand a little bit more about our club.
Jennifer DiIorio
Mom of an amazing 11 year old
————————————————–
Thank you for sharing this with us Jennifer; it is greatly appreciated.
FT&PD
Suz