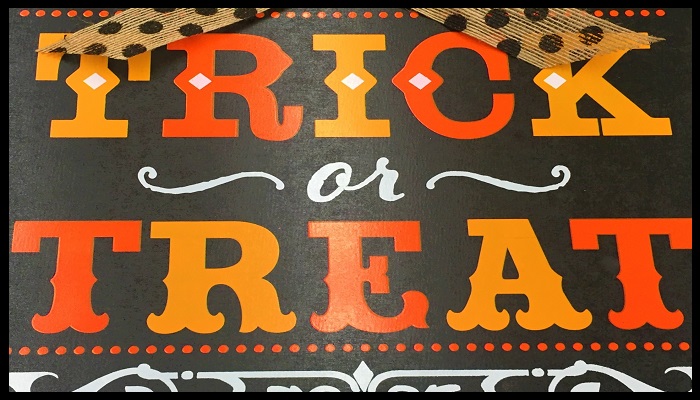 Food allergies have been a part of our family for a few years now, but even in this short period of time, awareness of this condition has come a long way. Six years ago, even though my son was too young to actually go out and trick or treat for candy on Halloween, it wouldn't have mattered because there was very little that was safe for him to eat.  At the time he was allergic to all dairy, eggs, peanuts and tree nuts.  Pretty much every treat had one or more of these allergens hidden away.  But I am happy to say that those times are becoming a distant memory.
Part of that is because manufacturers are becoming more aware of what goes into the foods they produce. They are labeling better and making things that are safe for people with allergens to eat. The other reason Halloween is starting to be a more inclusive holiday is because of the #TealPumpkinProject. Now in it's third year, the Teal Pumpkin Project was inspired by an awareness group run by the Food Allergy Community of East Tennessee (FACET) and was then launched as a national campaign by FARE in 2014. The idea behind the Teal (the colour of Food Allergy Awareness) Pumpkin Project is this: provide non-food treats for trick or treaters on Halloween.
Like last year, I went out and purchased some cute things this year to make little Halloween treat bags for the children in our neighborhood who have food allergies.  Along with our traditional Halloween decorations and candy (no nuts), we will be including three beautifully painted teal pumpkins, some signs announcing that we support the #TealPumpkinProject and our cool non-food treat bags. It was pretty amazing to see that more retailers have embraced the teal pumpkin campaign this year.  You can now buy pre-painted pumpkins from stores like Michael's! Even Disney World, my happy place, has embraced the world of food allergy awareness by adding it to their Halloween celebration, Mickey's Not So Scary Halloween Party. ♥
All that said it can feel a bit daunting to look for non-food treats that kids will actually like, but it is actually pretty easy. Last year I published this list of 21 ideas and this year I thought I would share some more. I literally went to the local party store just this week and picked up the items we wanted. Everything ranges from $0.20 to $0.50 per item, so the cost is not much more than that massive box of chocolate bars. It might actually even be less. We are putting four or five things in each bag, but you can give out how many you choose.
Non-Food Ideas For Trick or Treaters
Let it be known that I had the help of four children, ranging in age from 7 to 13 years old, in making these selections so I know there is something here that will make the food allergy kiddos in your neighborhood happy on Halloween.
Will you be supporting the #TealPumpkinProject this year?
FT&PD
Suz