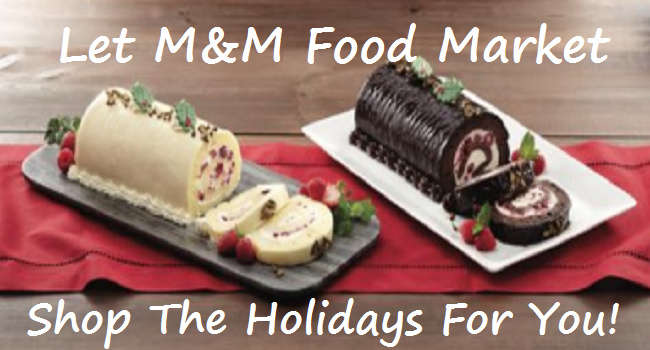 The holidays are such a busy time of the year, that something is bound to get overlooked. For us, that is usually a meal, be it for Christmas Eve or even the weeknights in between all the festivities. It's understandable that this happens, right? Everyone is caught up in making lists, checking them twice and running between work, home life, school concerts and, of course, shopping! Throw in the odd snowstorm and it gets even worse. That is where M & M Food Market (I have always called it M & M Meats or Meat Shop) comes in!
When was the last time you shopped at M & M's? We have one in our immediate neighborhood and they know us pretty well over there. 🙂 I love the convenience of just walking in for a few items, no long lines like at the grocery store (or a huge building to march through) and they have great sales every week! Product is always well stocked and there are often samples out for us to try before we buy. 🙂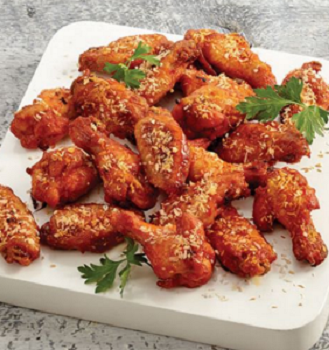 This year M & M Food Market wants to help you figure out your holidays before they overwhelm you.  The great thing is you don't need to plan well in advance.  They always have interesting and tasty standards to fall back on, like effortless appetizers to suit every taste.  If you are having friends from the team over, serve up items like M & M Chicken Wings, Pizza Rolls, Sirloin Beef Meatballs and Calamari Rings. Or for a fancier night in, give your guests a treat like an M & M Shrimp Platter, Mini Bacon-Wrapped Beef Tenderloins and Chicken-Pineapple Mini Skewers. Sounds wonderful, right?!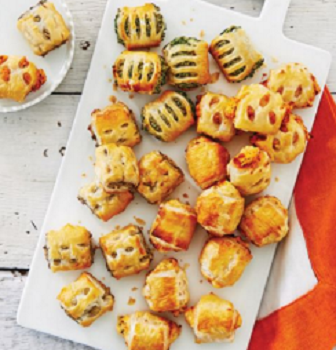 These ideas are just the beginning. We are looking forward to trying out the M & M Food Market Hors d' Oeuvre Quartet this year, when the family comes over for New Year's Eve. This spread contains internationally inspired bite-sized puff pastries with savory fillings like spinach with feta cheese, mushrooms and leeks, caramelized onions and roasted red peppers with Asiago cheese. What a grand combination!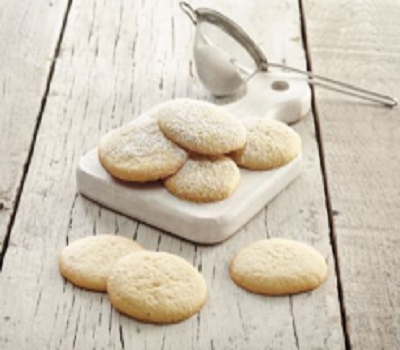 Of course, any special gathering would not be the same without some sweet treats! This year M & M Food Market introduced their new Festive Yule Log. With two flavours to choose from this gal can't wait to serve up the hand rolled White Yule Log. It features vanilla sponge cake around white chocolate mousse and raspberries, all covered in a rich and delicious glaze. I am betting this will soon become a family favourite. ♥ You can also get a little creative in the kitchen with the Limited Edition Sugar and Shortbread Cookie dough. These pre-proportioned delights take no time at all to make and will allow you to take creative license and decorate them any way you want.  We have a package sitting in the freezer, all set for this weekend.  Some will get cherries on them and some will get sprinkles, but I am willing to bet they will all taste amazing!
Will so many great selections to choose from at M & M Food Market, why not let them help you figure out your holiday menu this year. Keep an eye on the website for their weekly specials and stock up for after the break as well! You can also follow them on Twitter and their new Instagram! 
What is one of your favourite items to get at M & M's? My hubby loves their chicken wings and the kids and I are partial to their chicken strips!
FT&PD
Suz
Disclosure: I was compensated for this post, however 100% of the opinions expressed are my own.