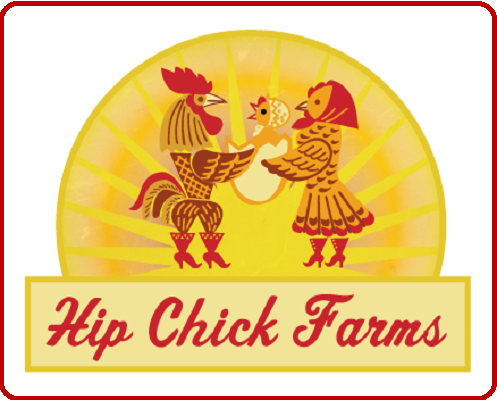 Every day we see examples of what eating unhealthy, over processed foods can do to a person. Whether it is the supposed growth hormones in our shampoo causing young girls to start menstruation very early to all the preservatives in our food causing a record high amount of children to be diagnosed with food allergies, the examples are everywhere. When I was growing up I did not know of any children with food allergies. Now, not only does my son have them, but so do several of our friends' children.  So it is great to see the world of food making the effort to clean up things, even a little bit. From General Mills to McDonald's, major food corporations are attempting to shift to a more healthy and sustainable food model due to a changing market.
In the 80's and 90's Sonoma County, California was home to a pioneering batch of organic  brands that introduced this change and ignited customer demand –  like Amy's Kitchen and Redwood Hill Farms. Now a new batch of innovative Sonoma food companies are creating the next step in this movement and bringing the public easy and natural frozen foods, gluten-free or vegan options, as well as health foods like kombucha and yerba mate. We had the chance to learn a little bit from one of those progressive food companies, Hip Chick Farms. Read what they have to say about it.
What and who is Hip Chick Farms and where did the inspiration for it's birth come from?
Chef Jennifer Johnson and wife Serafina Palandech are the founders of Hip Chick Farms, which makes gourmet, artisan frozen chicken products. Jen, Serafina and their daughter Rubyrose live on their family farm, the Ramblin' Rose, in Sebastopol, California.
"Our inspiration at Hip Chick Farms was to change the way people eat. We were inspired by our surroundings in beautiful Sonoma County, in Northern California, as we realized our hometown was quickly becoming the West Coast mecca of gluten-free, organic, and sustainable foods.

When we set out to create Hip Chick Farms, we weren't driven by the potential financial rewards. Our decision was guided by a passion for the environment and the animals that inhabit it – a passion that to this day plays a huge role in all aspects of the way our company is run. From our reliance on local suppliers to our best-in-industry humane poultry rearing practices, the company that we've built is one that reflects our deepest held values, and that's been the most rewarding part of our journey thus far."

Sonoma's concentration of like-minded foodies and food companies has fostered an amazing network of local companies, all of which share a goal of delivering high-quality foods that are accessible to everyone. We feel honored to be included in this new wave of organic, transparent and sustainable brands such as La Tortilla Factory, Guayaki, Revive Kombucha, and many more. Being a part of a group with the same values and goals makes it easier to work toward giving organic the reputation is truly deserves.

Learning, creating, and growing with a group of companies in pursuit of sharing delicious, family friendly food with the world has been such a gift. The huge growth that we've experienced goes above and beyond any expectations that we had starting out. We are thrilled to know and share with you that it really is possible to build a business that is solidly rooted in your passions and values."
What can we expect from Hip Chick Farms?
Co-founder and Head Chef Jennifer Johnson crafts artisan recipes including our frozen chicken fingers, nuggets, wings and meatballs using all-natural, locally sourced ingredients. Her background as a chef at the highly regarded Chez Panisse in Berkeley, CA gave her the creativity and innovative spirit that she now uses to create dishes that never use unhealthy, processed food.  When you visit the Hip Chick Farms website you will have access to Chef Jen's Kitchen which is full of recipes to try and even helpful how to videos.
One last thing..
"As moms, we know the difficulty in consistently feeding your family healthy, organic food that has the recommended nutritional value. In today's world of fast food and opaque food sourcing, many parents struggle with the same problems we used to, and we knew that solving them would make the lives of both our family and many others easier."
With so many great options for a healthier diet that is still tasty and full of flavour, why eat anything else? While cost may be a factor in some cases, the benefits will always outweigh the negatives. It is also said that conditions like food allergies are far less prevalent when you start your child off on the right foot with unprocessed, organic foods.
Do you or your family eat organically? Have you ever tried any organic items? 
FT&PD
Suz