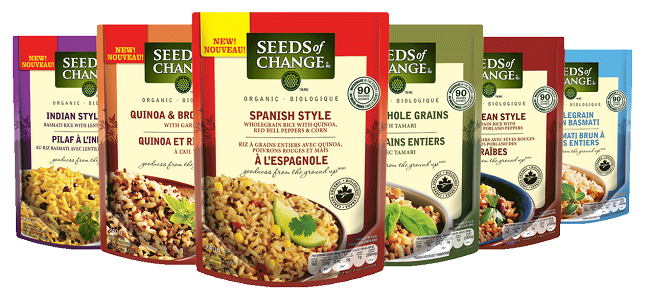 One of my least favourite rooms in the house is the kitchen. I am not a chef and really do not enjoy cooking, much less coming up with brilliant recipes inspired by the sunrise or some other notion. But, we have to eat. I am a mom so feeding my children is kind of important. 😉 That said, the kids know if they want fancy they look to their dad. I would much rather have the meal preparation be easy and quick then spend hours cutting and chopping and grilling or baking.
With the back to school season almost upon us it is even more important to find ways to serve my family dishes that accomplish three things:
It has to be fast and easy to prepare.

It has to taste good great!

It should be pretty healthy.
With years of parenting under my belt I still find it hard to find a side-dish that meets my three step criteria. That is until recently. 🙂 Seeds of Change not only ticks off all three items, it also brings an unexpected element to the table- philanthropy. Recently the Seeds of Change Grant Program was launched in Canada, which means that 1% of sales are contributed to community gardens across the country! Working with 12 of these gardens means that Canadians will have better access to locally grown, organic food all season long.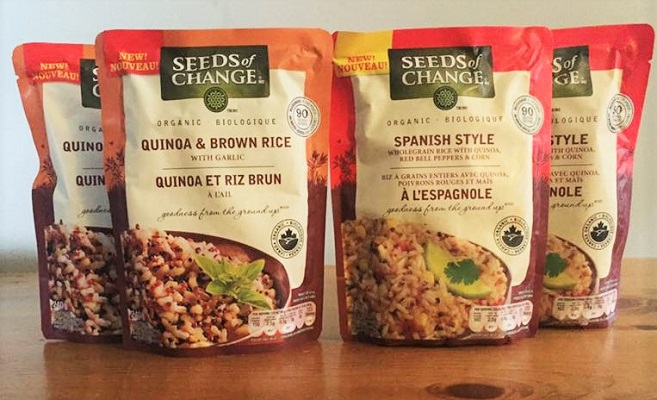 The beauty of Seeds of Change® is that they are a certified organic rice and ancient grain brand that offers you convenience and speed in a nice little package.
The quality of food we put in our bodies is important to us, but no matter how dedicated we are to finding organic foods, many of us are strapped for time.

Seeds of Change® offers the trust of an organic product, combined with the ease of simple-to-prepare instructions.

Seeds of Change® is the only Certified Organic, ready-to-heat rice and grain brand available in Canada.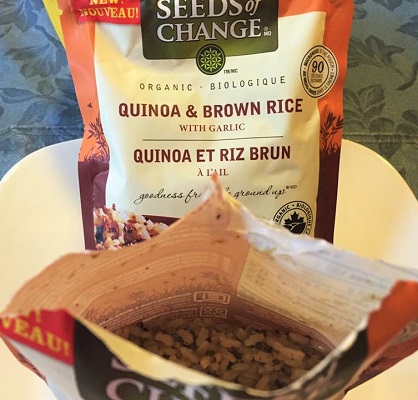 My family and I recently put Seeds of Change to the test and we were not disappointed. The menu consisted of grilled chicken and veggies, with a side of YUM! With kiddos who are picky, I thought the best thing to do was to allow my two the chance to choose the rice dish they wanted to have. With six different offerings to choose from, Emily and William went with the Spanish Style with Quinoa, Red Bell Peppers and Corn and Quinoa with Brown Rice and Garlic. I have to say, I had my doubts that they would like either, although I was eager to try them both. 🙂 Well surprise, surprise, both rice dishes were a hit with the whole family! Making two packages instead of one meant there was leftovers for the next day.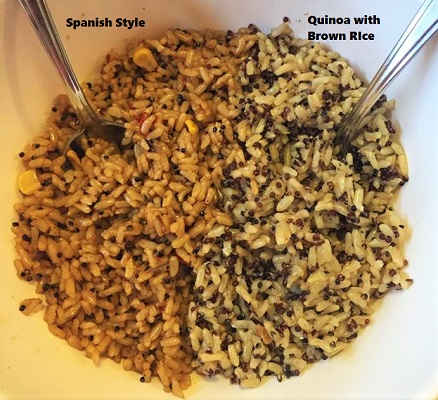 With two of my three requirements for a side-dish that is a great option for my family down, that left one thing: it had to be fast and easy. How does 90 seconds sound to you? Yes, you read that correctly. In the microwave, it took 90 seconds to heat up our Seeds of Change rice dishes. Nothing beats that speed and the taste was in no way compromised. You can opt to prepare your Seeds of Change dish on the stove-top as well, but again it is fast. Less than five minutes and you are ready to serve.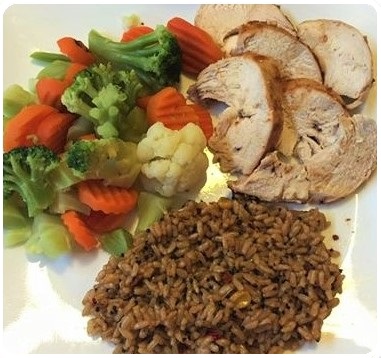 To learn more about Seeds of Change, like what other fabulous flavours they have, visit their website and make sure to check out the Seeds of Change Facebook page. With information on cooking with organics or growing your own, they have you covered. 🙂
We had our first helping of Seeds of Change with chicken, but next on the list is going to be my hubby's fajitas! I think the Caribbean Style Rice with Red Beans and Poblano Peppers will hit the spot! Have a peek at the six amazing flavours that Seeds of Change offers and tell me, which one will you be trying out first? 
FT&PD
Suz
Disclosure: This is a sponsored post for SheSpeaks/SeedsofChangeCA. All opinions are my own.