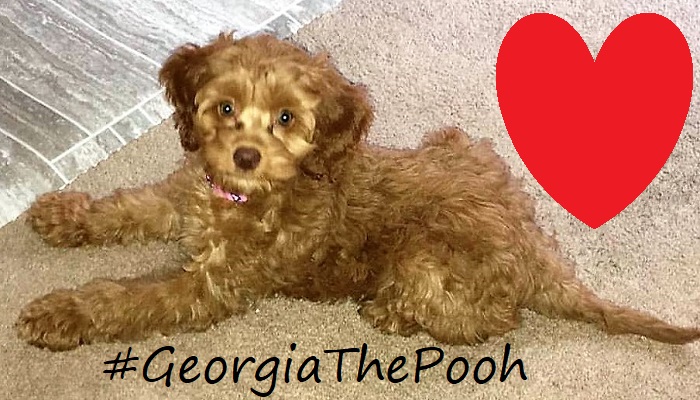 For the longest time now we have felt that something was missing in our family. We have been fortunate to go on a few vacations over the years and enjoy a few special treats here and there, but I have always wanted more for my kiddos. More for my husband and I. We finally filled that gap recently when we brought home our first family pet.
Introducing Georgia, the Cockapoo. This little darling is part Toy Poodle and part Cocker Spaniel and she is a beautiful shade of apricot. Georgia was one of four girls in a litter of seven and she was one of only two apricots. She has the sweetest green eyes that will melt your heart. ♥ When we brought her home to her forever home just about two weeks ago she had just turned ten weeks. At her first doctor's appointment the next day she tipped the scales at a hefty 4.6 pounds! She is just so tiny and light.
One of the reasons we decided to add a dog to our home was so that our children could experience the joy that comes from being raised with a pet. Both my hubby and I were very fortunate to have that growing up. I had the same cat from the age of 9 months until I was almost 19 years old. That wonderful feline was named George. (Yes, I just love that name 🙂 ) We adopted another cat about a year later and while Toby was only with us for about six years he was very special to me. Casey came soon after and lived a long time with my parents. I also had dogs while growing up with our beautiful Lady living with us for almost fifteen years.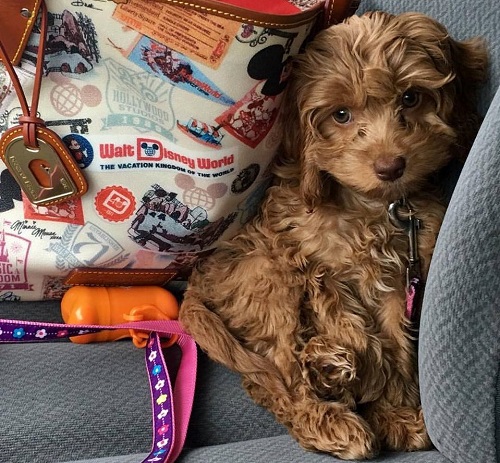 Soon after my husband and I got married we adopted a cat we named Tango. We had him for five years and I still miss him to this day. Tango's story is for another time, but he was the last pet we owned and we had him before our children were born.
So that brings me to now and the arrival of Princess Georgia. I will share more of her story in the coming weeks, but I just wanted to introduce her to my online friends. I hope you don't get sick of seeing her photos posted on my channels because I just can help sharing! And if you want you can follow this sweet pup on Instagram @GeorgiaThePooh. 
Do you have a family pet? What kind of animal are they? What is their name?
FT&PD
Suz
**More sweet photos of our Princess Puppy!