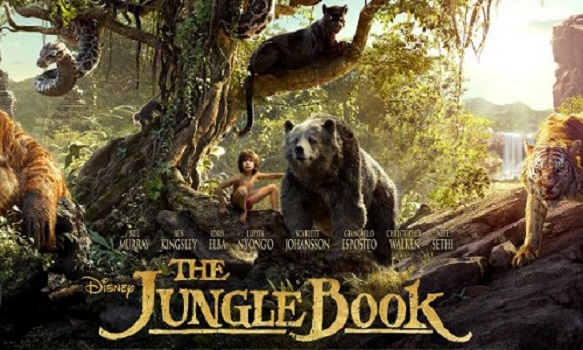 In my eyes, Disney can practically do no wrong, but when it came to the live action version of The Jungle Book, I really had no desire to see it. Maybe I didn't want to mar the memory of the animated version or maybe I was afraid that I wouldn't like it, thus tarnishing Disney in my eye somehow. I am not sure, but I held fast to my decision to not see it. Then, the newly released DVD copy made it's way to our home. I still planned to ignore it, but then a long rainy evening stretched ahead of us and my hubby popped the case open. I guess I was going to be watching it after all. 
And I am sure glad I did. 🙂
The live action version of The Jungle Book is not at all what I expected it to be.  It was a virtual feast for my eyes, with stunning visual effects that still have me shaking my head. It was like I was living right alongside of young Mowglie and the family of wolves who were raising him. I felt the mama wolf's pain when he left, in search of the life he was supposed to live. The entire story remained true to it's roots, never making you feel this was an attempt to turn a child's story into an adult drama. Some of the visuals are intense and the special effects can be a bit scary, but my seven year old loved it. He said it never made him scared, just a bit "jumpy." 🙂 
Own the DVD or Blu-ray Version Today!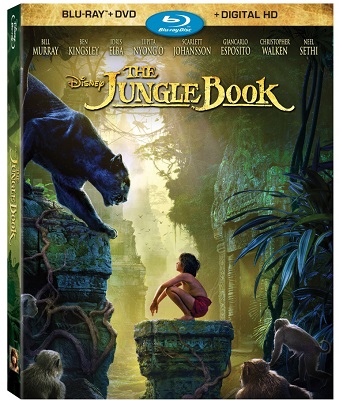 Venture behind the scenes with in-depth bonus features that reveal the innovative filmmaking technology used to create the richly immersive jungle world and characters; Follow the journey of the film's only on-screen actor, charismatic newcomer Neel Sethi (Mowgli); Delve into a candid and humourous scene-by-scene audio commentary with director Jon Favreau and meet the all-star voice cast who help bring the film's colorful characters to life, as well as the musicians who accent the adventure with a majestic music score.
The all-star cast includes Bill Murray ("Lost in Translation") as the voice of Baloo, Sir Ben Kingsley ("Learning to Drive," "The Walk") as Bagheera and Lupita Nyong'o ("12 Years a Slave," "Star Wars: The Force Awakens") as the voice of mother wolf Raksha. Scarlett Johansson ("Avengers: Age of Ultron") gives life to Kaa, Giancarlo Esposito ("Breaking Bad") provides the voice of alpha-male wolf Akela, Idris Elba ("Beast of No Nation") roars as the voice of Shere Khan, and Christopher Walken ("The Deer Hunter") lends his iconic voice to King Louie.
Who is your favourite character from The Jungle Book? I have always loved Baloo. ♥
FT&PD
Suz