New parents have plenty to worry about. It's the stuff of nightmares! That first moment they leave their precious darling in the arms of a stranger and turn their backs.
I remember leaving my anxious rescue dog at overnight daycare for the first time – I was a wreck. Thank goodness the facilities had a "nanny cam" where I could check in on Ginny and make sure she was okay!
By the time we reached home, Ginny was in great shape. She had thoroughly enjoyed herself. I was almost offended. Why hadn't she missed me as much as I missed her? The right caregiver will provide an unbeatable experience for your pup. So while you're on your business trip or enjoying a vacation, your dog will get all the pampering, playtime and pleasure their heart desires.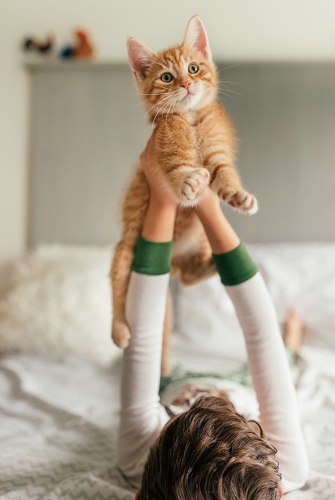 Who else could understand your pet's needs as thoroughly as you do? It's nerve-wracking to imagine letting a stranger take over while you jet across the country. But as the proud parent of a puppy or newly-adopted older dog, part of your job is making sure that your pet can thrive even when you're not around. That means healthy socialization and enlisting help from your community.
Fortunately, Rover.com is bursting with passionate, professional pet-sitters who are more than ready to fill the void. This network of dog lovers is made up of owners like you and experienced caregivers. They're accessible, local and thoroughly vetted by the site. Plus, Rover provides oversight and assistance at every step of the process.
All pet owners want reliable, trustworthy pet-sitters and there are key factors that everyone should seek out – like experience, compatibility and excellent communication. If you haven't had your dog long, there are other components to keep in mind.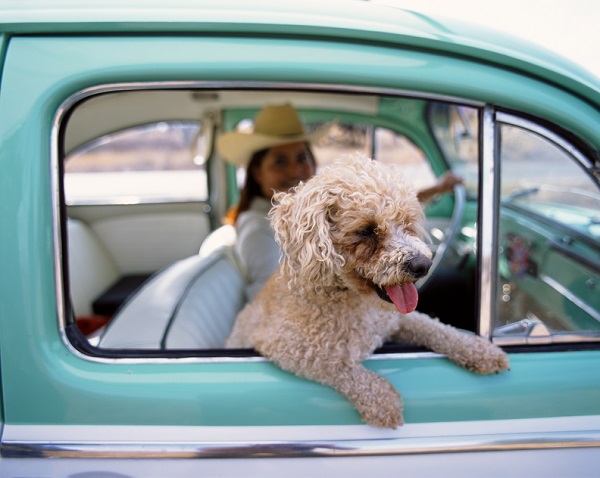 #1. Training
Where are you in the training process? Whether your dog is still being potty-trained or you're trying to help an older dog adjust to the rules of your home, a sitter who's a training pro can offer a big advantage. They'll probably have an extra dose of patience and they'll make sure to build on the progress you've made rather than letting it slide. This is especially key if you're away for more than a week, because your dog is going to need a lot of consistency and support to get through the separation.
Positive, reward-based training in a supportive environment will work wonders. Talk to potential sitters about their experience with training, and observe them as they train your dog on a basic command during the Meet & Greet. Are they kind, thoughtful and firm? Those are qualities your pet needs.
#2. Playfulness
When I brought Ginny home, a rescue who had been abused and abandoned by previous owners, she quickly got protective of me. We developed a strong bond, but she was fiercely distrustful when it came to strangers. It's through playtime, training, treats and physical affection that a dog bonds with their caregiver. And that's why you'll need a sitter who's active, playful and able to keep your pup on their toes.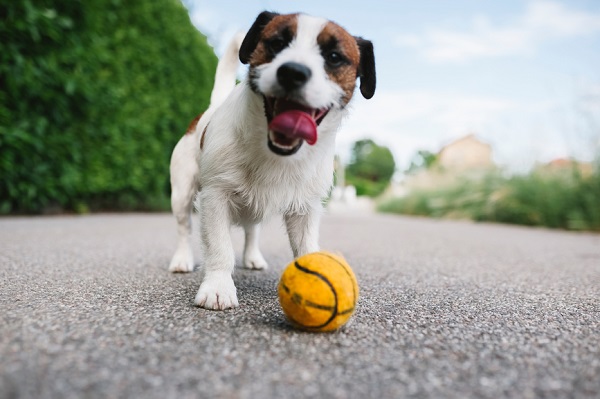 The sitter must also be able to let the dog take the lead, rather than pushing their way into the pet's space. Someone who can have a light, fun, playful attitude even when a dog is hard to win over is perfect for the job.
#3. Responsiveness
If you feel 100% comfortable calling up your sitter to hyperventilate about how much you miss your poochie, you know you've found the right person. Will they set up video chats? Yes, please. Will they text you back with cute pics? Mm-hmm. They'll log every poo in the Rover app? Bring it on.
The truth is, you might need a little bit of hand-holding for your first separation from your pup. It very well may be harder on you than it is on them! And that's where communication comes in. You can get all the reassurances you need and the more you see how happy and relaxed your pup is, the easier it will get.
Click over to Rover and get started now! Sign up, browse profiles, set up an initial meeting and then book your stay once you've found the right person. You'll find the sitter of your dreams and your pup will have a wonderful time while you relax and enjoy your trip.
*Written by Nat Smith, Rover.com community member. Rover is the nation's largest network of 5-star pet sitters and dog walkers.
Have you ever used a pet sitting service with your furbaby? We you satisfied with it?
FT&PD
Suz
**Disclosure: I was provided with compensation for this post.  All opinions expressed are my own, except for that which was written by our guest writer, Nat Smith.