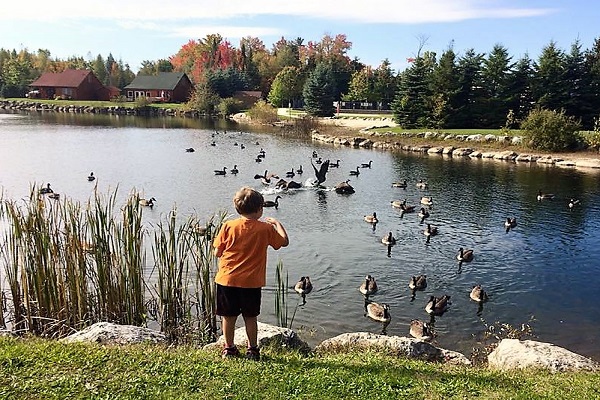 This post is sponsored by Bayer. To make sure these products are right for you, always read and follow the label.
Every year the last few days of summer are met with some frustration as my kiddos try to stuff everything they didn't do over the past eight weeks, into one. I get it, they feel like they will have missed out on some grand adventure if number 55 on the list of things to do doesn't get done. But, the last week of summer vacation needn't be so hectic or rushed. There are ways to make the most out of this week and enjoy it. And really, these tips will work well even after the school year starts.
Set your clocks for more fun!
In the days or rather the nights leading up to the start of the new school year, it's time to start gradually implementing familiar routines and bedtimes. What that really means, at least in our household is earlier wake-up times. If you have a teen then you know exactly what I mean. 🙂 But waking up early doesn't have to be a chore. Make a point to eat your breakfast like you would before heading off to school, then plan an outing that your kids will enjoy, like a bike ride to the park.
Spend time pampering
Everyone loves to look and feel their best, right? Children are no exception and one way to help obtain this awesome feeling is with some pampering in the form of a new hairdo! My son loves to get his back-to-school hair cut and then we hit up his favourite clothing store for that special "first-day" outfit. He models everything for me and truly feels like a star.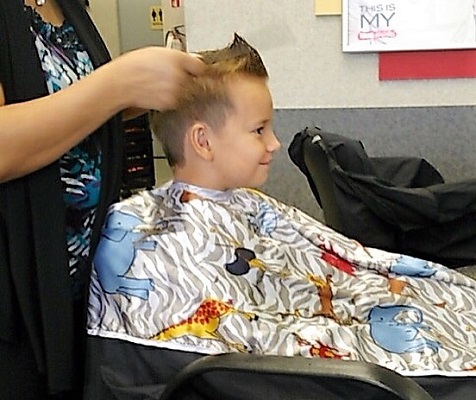 Allergy solutions that aren't a pain
If your kids have seasonal allergies that flare up around school time (hello, ragweed), it can be tough convincing them to take their medicine. Luckily, we have some effective medicine that relieves allergy symptoms and comes in yummy flavours! Your kids will be ready to head outdoors with AERIUS Kids® or Claritin® Kids. Both offer 24-hour non-drowsy relief and come in a great-tasting syrup. My eight year old can attest to this as he actually likes to take his AERIUS Kids! He licks the cup clean! 
Go shopping!
If your children are anything like mine then they may not relish the idea of going back-to-school already, but they love the idea of shopping for it. My teen actually talks about shopping for school supplies before June is over! So we make some fun out of it and do up lists, talk about what they need (and don't need) and then we hit the stores. Make sure to take your flyers along with you and try to stick to the list. 
Take a school tour
Heading back-to-school can cause stress for some kids (and parents!). Take some time together at the end of August to visit the school before it's time to start classes. It's a great time to talk about all the fun possibilities that come with going back-to-school – like seeing your friends or a favourite teacher or joining a school team. Even if you are not new to the school there is no rule that says you can't pop in before the first official day. Your child will feel more at ease and speaking from first-hand knowledge, I know the teachers will love it.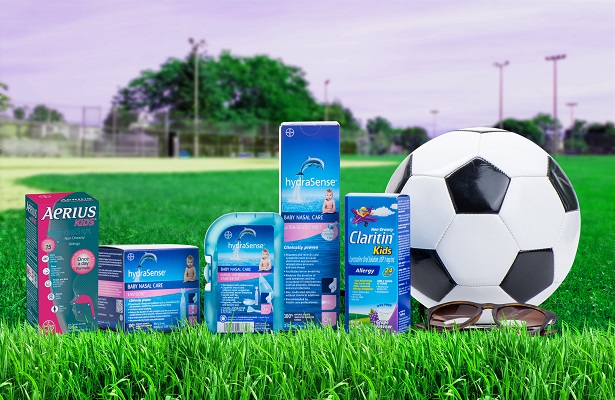 Gather the friends
Pick one afternoon or evening and gather all of your child's friends for a movie or game night. Have snacks on hand like make your own sundae or popcorn and chips and then let the kids just have fun. If you have a large enough space why not make it a group sleepover while you are at it? 
Treat nasal cold symptoms
Summer colds are the worst, especially when they happen to occur during these coveted last few days of freedom. Don't let a stuffy nose put a damper on your kids' last summer days. hydraSense® has a solution just for young children that can clear nasal passages without medications or chemical additives. It will make them feel better and you will too. 🙂 
 Set aside a special day
The days before back-to-school can get hectic. Set aside some time to have a special day with your little ones doing a favorite activity or having one last summer adventure. Something as simple as backyard camping or spending a day having fun by the water can be a great time to reflect on your amazing summer activities and take some of those photos you might have missed.
What are some of the fun ways you and your kids are getting ready to head back-to-school? Do you have any tips or tricks for making the transition easier?
FT&PD
Suz
This post is sponsored by Bayer. To make sure these products are right for you, always read and follow the label.