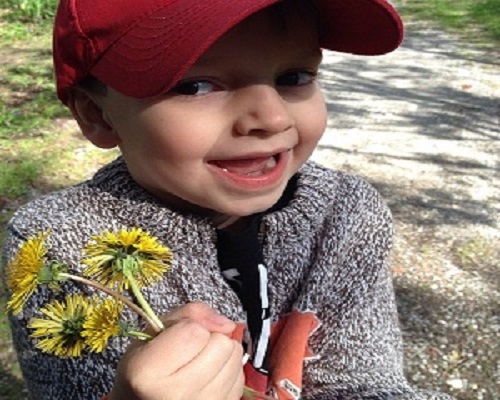 This post is sponsored by Bayer. To make sure these products are right for you, always read and follow the label.
Spring is one of the prettiest times of the year with the flowers starting to bloom, grass growing and leaves popping out on the trees. Prior to a couple of years ago, we had this massive tree in our front yard that was about thirty years old. I loved to see it bloom each spring and until it was gone, after a nasty ice storm killed it, I never knew how much I would miss it. It was that beautiful.
But with spring comes the inevitable itching, scratching, sneezing, stuffiness and watery eyes. Allergies abound in our household. I used to have really bad seasonal allergies, but after my first child was born they calmed down quite a bit. I think that is because I passed them on to my poor kiddos. 🙁 My youngest suffers the most. He, like millions of other Canadians, suffers from seasonal allergies, almost like clockwork.  This year the season seems particularly bad with the pollen falling like snow on a windy day.
We have to be extra careful with my son though. Not only will he start with the usual symptoms. Oh no. He gets treated to asthma related to seasonal allergies as well. It makes running around during recess a real challenge when a gorgeous spring day causes you to wheeze and ultimately have to stay indoors. William has already missed several days of school this spring thanks to allergies.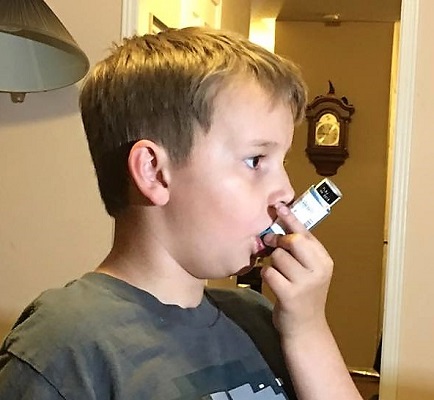 Just like William, you can't let allergies dampen your spirits- it's time to take action! Allergies can really interfere with your quality of life and we all deserve better! Luckily when it comes to dealing with seasonal sniffles, there are options. Below are some helpful tips for a sneeze-free allergy season.
Have your allergy medications ready
Have your allergy medication on hand before the first sign of symptoms. Antihistamines can help decrease sneezing, runny nose and itchy-watery eyes. Claritin® Allergy + Sinus Extra Strength gives you 24-hour non-drowsy relief from bothersome allergy symptoms caused by pollen, ragweed, grass, dust, pets and molds. This is perfect to use when you don't know exactly what causes your seasonal allergies, as it is often more than one just one thing.
Air conditioners are your friend
If plants (trees, grass, pollen and ragweed) are at fault for your allergy symptoms, control the air inside by keeping the windows in your home and car closed. Turning on the air conditioner is a better way to keep cool while keeping your symptoms in check.
Give your furry pal a brush
Dogs and cats that have been outside can track pollen into your home. Make a habit of brushing your pet before you head back inside to keep pollen out. It's also a great idea to give yourself a shake before you step in to avoid tracking pollen throughout your home.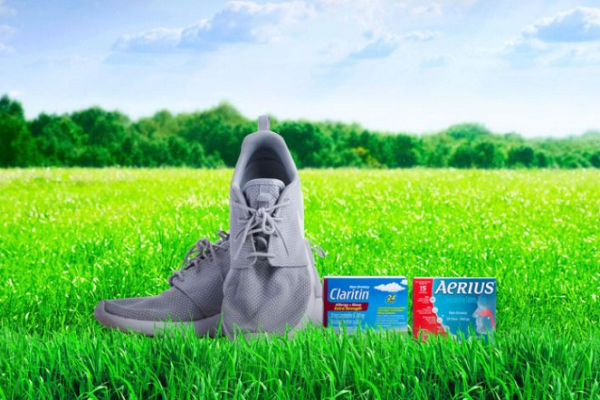 Clear your head
For some allergy sufferers, symptoms can include sinus pressure and sinus congestion. Make sure you're picking up the right allergy medication for you. AERIUS® Dual Action 12hr is an antihistamine that delivers multi-symptom allergy relief for 12 hours, including relief from nasal congestion and stuffiness.
Take yourself off lawn duty
Keeping the grass short is a good idea for reducing grass allergens – but don't cut it yourself! Call in a favour from a partner, family member or friend. Fortunately, my husband doesn't suffer from seasonal allergies, so yay for me. 🙂
Hit the treadmill
Running outside, especially when pollen counts are high, can be a recipe for sore eyes. If morning runs are part of your routine, consider hitting the gym or a home treadmill instead.
How will you spring into action this year to keep allergy symptoms in check?
This post is sponsored by Bayer. To make sure these products are right for you, always read and follow the label.
FT&PD
Suz