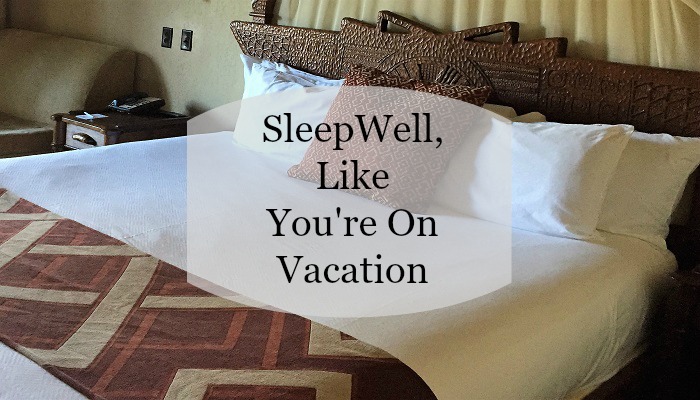 You would think that once the school year started back up I would be able to get back into the same sleep routine that helped me function properly throughout the previous school year, but no. No way was that happening.  I could blame it on the weather because we did get that extra bit of summer-like weather recently. The days where the temperature hit 30 degrees or higher were beautiful, but boy was it hot! And without the air conditioner running our house was a sauna, especially upstairs. Of course, both of my kiddos are now in different schools so the morning routine has changed drastically, so that could be at fault too.
Or it could be that I just don't like to go to bed early and tend to stay up later than I should, usually surfing FaceBook or playing a game on my phone. Any one of these things could cause this mama to be sleep deprived, don't you think? 
So, I decided enough was enough when my productivity level started to diminish recently. I came up with these ideas to help myself get a better night's sleep and I bet that these tips will work for you if you find yourself staring at the moon at 3am like I often do.
1) Turn off the electronics an hour before bedtime.
My hubby noticed that when I found myself unable to fall asleep I would play a game like solitaire on my phone. Our room would be dark and the only light source would be my phone. His rationale was that even once I turned off the phone my brain was still wired from the glaring light of the screen. It was akin to a dance party going on in my head, one that I could not shut off right away. So now the phone stays off.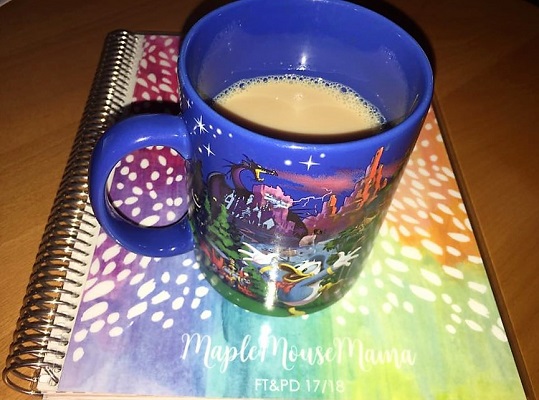 2) Have a cup of decaffeinated tea about an hour before bed.
I used to do this when the kids were younger and already in bed. I enjoy a nice cup of tea in the evening while relaxing, but I have not been doing this for quite awhile. My children are older and one is often still up doing homework when I am up so that time to relax is kind of none existent these days. I have now made it a priority to bring back that special me time even if it happens when I am chatting with the teen about her day.
3) Take Vitafusion SleepWell.
Getting a full night of quality sleep can be a challenge, but Vitafusion SleepWell gummies are the solution for adults of any age. Vitafusion SleepWell is a gummy supplement made with Melatonin and is designed to help increase the total sleep time in people suffering from sleep restrictions or altered sleep schedules due to shift work or jet lag. These gummies provide a tasty alternative to hard-to-swallow tablets.
Each SleepWell gummy contains 2.5 mg of Melatonin, a hormone that is released by your body when the sun goes down or it gets dark, which then tells your body it's time to sleep and helps to regulate your sleep pattern. With hectic schedules and busy lives, sometimes our bodies need help getting a quality night's sleep so that you can be ready to tackle the next day. SleepWell helps you get the sleep you need so that you can start your day feeling energized and refreshed.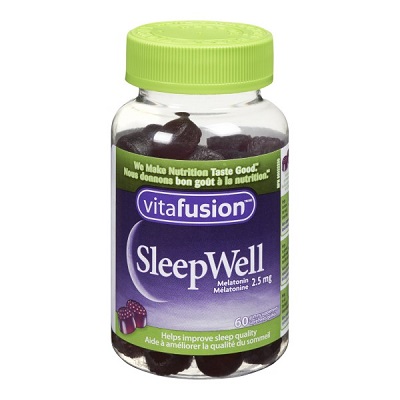 Product Features & Directions:
Helps increase total sleep time and reduce the time it takes to fall asleep

Reduces the side effects of jet lag, daytime fatigue or sleep disturbance

Helps to reset the body's sleep-wake cycle

Adults take two gummies once per day, at or before bedtime – for use beyond four weeks, consult a healthcare practitioner
Medicinal Ingredient:
Each gummy supplement contains 2.5 mg of Melatonin
 Vitafusion SleepWell, $9.99, is available at mass retailers across Canada. To ensure this product is right for you, always read the label before use and consult a healthcare practitioner. Visit: http://www.gummyvites.ca/ for more information.
Do you have any tips for getting a good night's sleep that you can share with me?
FT&PD
Suz
**Disclosure: I am a 2017 Church and Dwight Ambassador and have been compensated for this post.  All opinions expressed are my own.