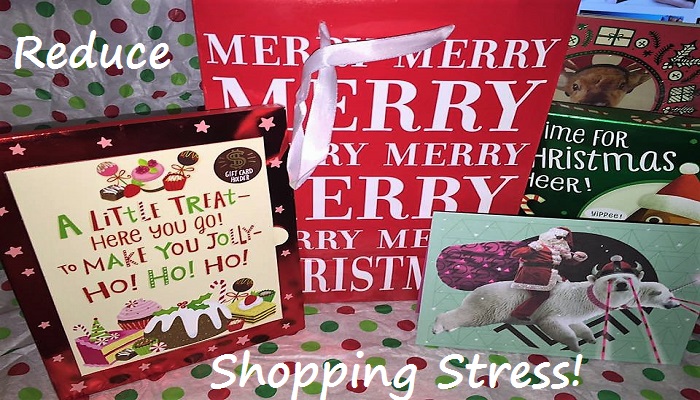 The holidays are supposed to be the most wonderful time of the year, right? Eggnog is being served, trees are being decorated, good cheer is being shared among family and friends and the spirit of giving abounds. But, this is also the most stressful time of the year, bar none. From crowded shopping malls and parking lots that resemble a World War Two battleground to the competition to bring in the best-baked goods at work or find the hottest toy of the season for your kiddos, Christmas can often become a chore to enjoy. Not intentionally, of course. It just sort of happens. And that part sucks.
To help you combat the craziness of the holidays, I have come up with few ideas on ways to help reduce your holiday stress, even by just a little bit. For this first installment, I thought we would visit the biggest stressor of all, shopping. Let's face it, a good 80% to 90% of the population will be shopping during the holidays, so it is bound to cause the biggest headache. If these tips work for you, let me know and feel free to share them with your family and friends. 🙂

Tips for Reducing Holiday Stress: Shopping
Go with a gift card. I have heard some say they think gift cards are impersonal, but I can't think of anyone who would be unhappy they received one and it will save you from figuring out what to get those who are especially hard to shop for. Lots of people love to receive cash, but you can also opt for a neutral gift card, like a Visa or MasterCard. These guys can be used at tons of different retailers and restaurants.

Shop online. This year I have done about 80% of my shopping online and I do not miss the crowds and craziness of the mall at all! I can even ask a question from the online chat

helpers,

if I need to and I can shop at 2 o'clock in the morning!

Set a budget for each person and try to stick to it within a certain amount (say 15to 25%). That may mean you have to shop the sales, but if you do so from the comfort of home (see above) it is as easy as pie.

If you order online, remember shipping deadlines and check those return policies. It's great if you save stress by ordering online, but it will be a real letdown if the item arrives after the 25th. Many stores have extended their return dates as well, so you can exchange up until

mid January

, BUT double check, just in case.

I have made this mistake before and it can be expensive. When you are ordering online, make sure you know where the shipment is coming from. If you are comfortable with a package coming from outside the country, just know you may incur extra charges with duty fees, etc.

If you plan to join the throngs of shoppers and visit the local mall, make sure you eat before you go, wear a lightweight sweater, not a jacket, so you don't overheat and don't have to carry it around and wear comfy shoes. Oh, and bring some bottled water with you. One year I went so far as to bring my child's stroller with me, without the kiddo! I used the stroller to hold my purchases, coat and bottled water and this left my hands free. It made the shopping outing much easier.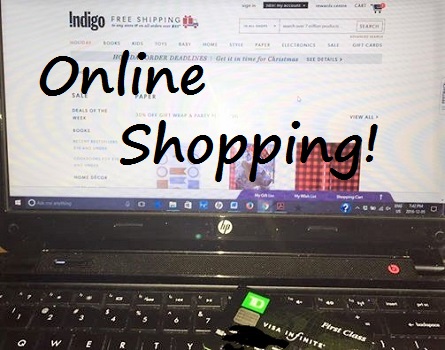 Next up we will have tips for reducing the holiday stress of entertaining!
What is your best suggestion for saving your sanity when shopping during the holiday season?
FT&PD
Suz
**For lots more great gift giving ideas, please check out the #MMMGiftGuide!
**Be sure to enter the many giveaways we have going on right now, including ones for cash!!