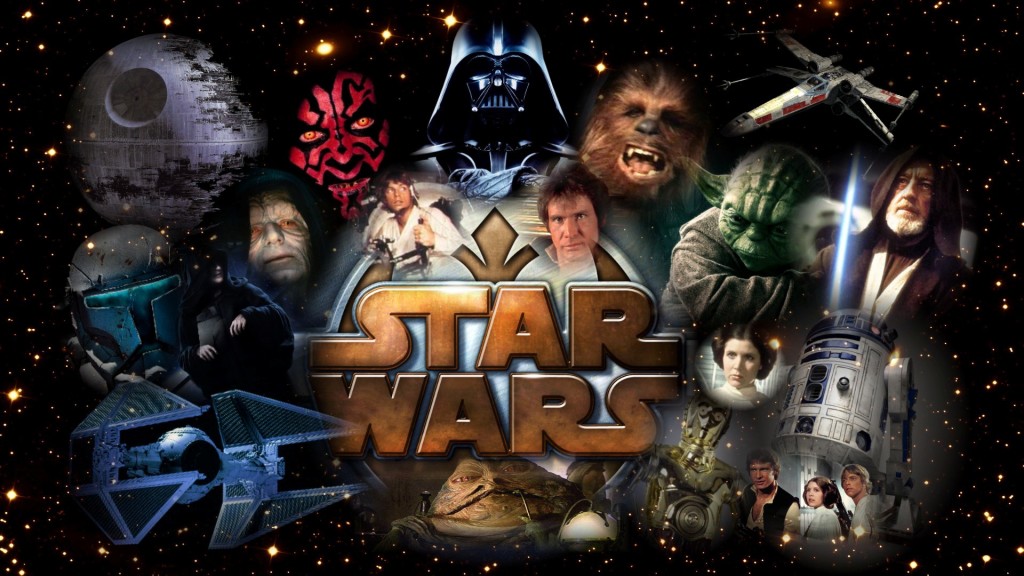 photo credit: craveonline
I was six years old when the first movie in the Star Wars franchise came out. I can clearly recall walking across the parking lot heading towards the theatre. I was with my sister, my mom and my aunt and was terribly excited to be going to the movies. The day was made that much better when I found a five dollar bill on the ground. In today's currency that is worth about a hundred dollars so you can see why I was so excited. 😉 As for the movie itself we were all eager to see this much hyped picture and even though the special effects are nothing compared to the effects of today, back then we were absolutely mesmerized. It was such a wonderful feeling to see it on the big screen and be enveloped in this world of outer space mayhem.  Cutie Luke Skywalker (Mark Hamil) and the handsome Han Solo (Harrison Ford) only added to the thrill. Who knew the massive success this film would create for George Lucas (writer and director)?
While the eventual success was not known then it sure is now.  The original release, Star Wars has been re-released several times and this has only increased its fandom base.  With sequels, trilogies and prequels abounding it is hard to keep track of the storyline, but for diehard fans, often known as Jedi Masters or Force Followers it is all in a day's work. With that in mind, in honor of May 4th, which is officially Star Wars Day, we have this great quiz for you to check out. Presented by Morphsuits I give you:
The Hardest Ever Star Wars Quiz!
Now, with just two days left to prepare I am off to find my Princess Leia costume so I am all ready for Star Wars Day. Incidentally Disney does Star Wars right by hosting Star Wars Weekends for most of May and June. Check it out!
May the Fourth, I mean Force Be With You…
FT&PD
Suz