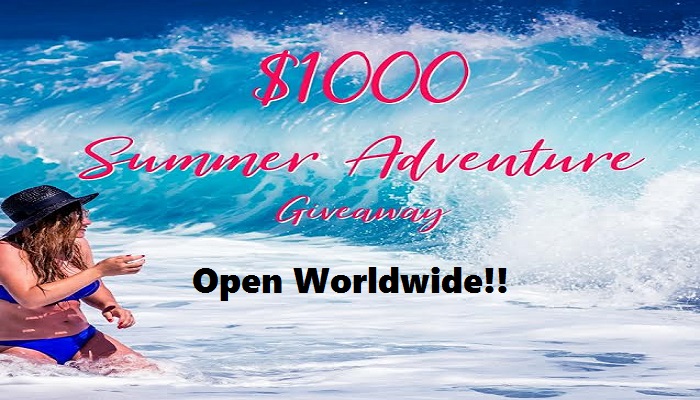 The best thing about summer is not just the sun or the heat or the ability to wear very little clothing (some of us have no choice because age makes us very, very hot 😉 ) but rather the promise of long days just waiting to be filled with new and exciting adventures. Those can be as crazy as taking an unplanned road trip across the country or as tame as visiting the local splash pad with the kiddos. The beauty of it is, it's up to you!
I can fondly recall the adventures I had growing up. My family and I would go camping and we loved it. Building fires to roast marshmallows on or sleeping in the tent; this was summertime at it's finest. Then there were the adventures of visiting family in Nova Scotia. A three to six-day road trip, depending on what part of the country we hadn't seen yet, allowed my family and I to create some awesome memories. With my own kids now our summer adventures include spending time with family at the cottage, boating on the lake or taking in the sights at Wasaga Beach.
The Giveaway
To help you have a Summer Adventure, two lucky readers are going to win $500 each via PayPal! This giveaway is open WORLDWIDE and will end on July 30th, 2017 at 11:59pm EST. You can enter daily for extra chances to win! To be eligible to win just complete the Rafflecopter below with your qualifying answers. Make sure you read the terms and conditions on the widget. The winners will be notified by our host blog, Full Lives Reviews. Good luck!
What adventures do you plan to have this summer?
FT&PD
Suz
**Make sure you check out our other amazing giveaways for cash and great prizes!!