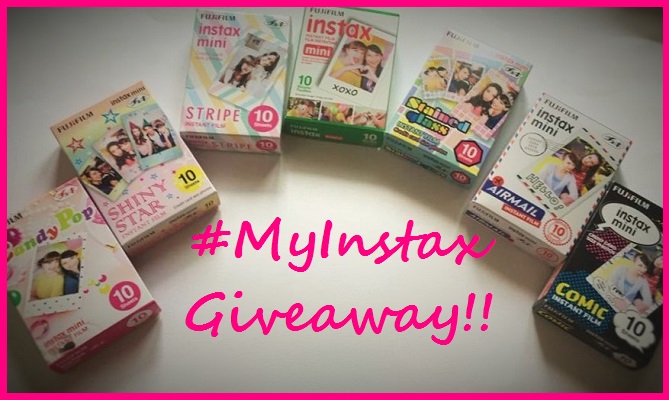 Remember how the end of the school year used to be a flurry of updating the phone numbers you had for your friends, getting your yearbook signed and hopefully borrowing the family camera to take some photos? Well, we may no longer need to worry about getting someone's land line number (cause all the kids text nowadays,) but children today love to be creative. And when it comes to saying good-bye for the summer, the more creative the better. 🙂 Case in point: at the end of each year, for about four years now, my teen has had all of her classmates sign her school shirt from that year. Even though they do not all still fit her, she has worn each one with pride and kept them for reminiscing with down the road. It's kind of sweet actually. ♥
This year I wanted to help her out a bit so I let her take our Fujifilm Instax Mini 70 Camera to school and on some outings with her friends. Aside from how easy and fun the Instax Mini is to use, now Fujifilm has introduced some awesome new designer prints to their film! The new borders include: Candy Pop, Comic, Shiny Star, Stained Glass, Stripe and Airmail. They are soooo cute! It was a little hard to let her take all of the new film, but the end results were worth it. Her friends loved being able to pose for funky group photos and seeing the results right away.  I suggested to Emily that she take selfies with each of her friends so they could each have one to keep.  Let me tell you, everyone wanted one. 🙂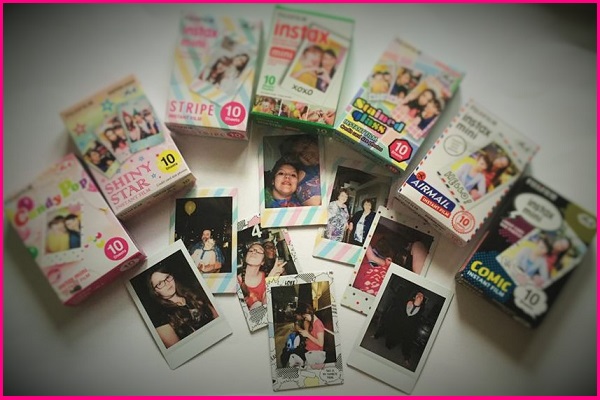 Having used our Instax Mini 70 a few times now, I knew that Emily would be fine taking it to school, but I must say, even if your kiddo is new to using an Instax, it is super easy! The Instax Mini film is about the size of a debit card, something your child is probably used to. Loading the film takes seconds and then the fun begins. With the craziness the end of school brings, I didn't want Emily to have to fuss around with taking photos with her cell phone to only have to print them out later and then somehow get them to her friends over the summer. Using the Instax Mini 70 with the designer film meant she could hand over copies right away! If there is one thing that kids love it's instant gratification. You get that with your Instax Mini. And the photos turn out beautifully, framed by fun prints!
To make the magic last long after the last school bell rang this year, I suggested to Emily that she take her Instax Mini photos and make a collage for her wall. This is a fun project that she will work on this summer and a great way to recall the great year she had.  And unlike her signed t-shirts, the wall collage will always fit. 🙂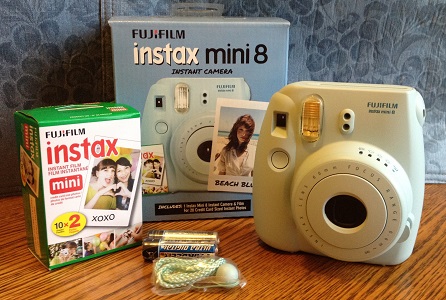 The Giveaway:
Now for the really great part! Fujifilm would like to give one of MapleMouseMama's amazing readers their very own Instax Mini 8 Instant Camera with two packages of designer film! To be eligible to win just complete the Rafflecopter below with your qualifying answers. This giveaway is open to residents of Canada, ages 18 and older, excluding Quebec.  Make sure you read our giveaway policies before entering please. This giveaway ends on July 31st at 11:59pm.  Remember, the more entries you complete the greater your chances are of winning!! Good luck!
Have a look at the new Instax Mini Designer Films and tell me which one is your favourite?  I love the Candy Pop and Shiny Star film. 🙂
FT&PD
Suz
**For more fabulous prizes check out our Giveaways and Reviews page!!