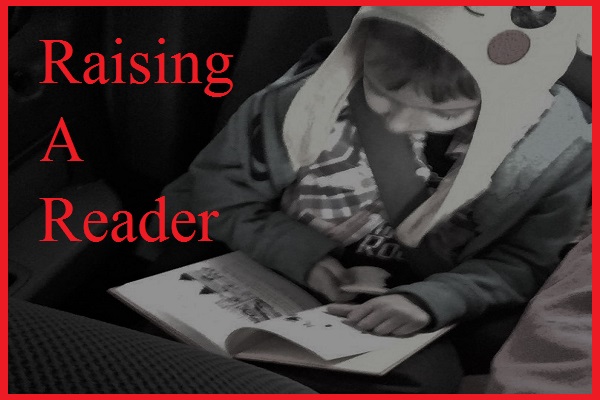 ITCHY PIG by Nicole Cox
The story of ITCHY PIG was inspired by the rescue pit bull puppy the author, Nicole Cox and her husband adopted. Gunner had suffered abuse and neglect at the hands of his previous owners and was in a sad state. To make matters even more challenging poor Gunner had seasonal and food allergies. 🙁 With his short, tattered ears and large snout, the sweet pup looked a bit like a little piggy.  His allergies caused some serious dry skin so Gunner was always itchy.  Nicole and her husband soon started to affectionately call him Itchy Pig. ♥ With some experimenting and lots of love Gunner was soon eating foods that he wasn't allergic to and grew to be a healthy and happy dog.
Gunner's story inspired Nicole to write a children's book to help kids learn about allergies and how to live with them. It is a story about a mischievous piglet who goes on an outdoor adventure, learning an itchy lesson about allergies.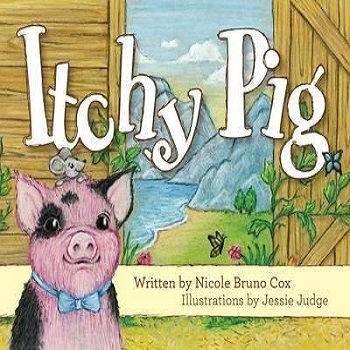 ITCHY PIG not only captivated my son, who suffers from food allergies and eczema, but also my older child.  The short phrases were easy enough for my seven year old to read and understand and brought forth several exclamations of, "He's just like me!" The illustrations are beautifully drawn with soft and warm tones that will invite you to enjoy ITCHY PIG with your kiddos many times over. We loved it!
                                                           **********************************
The Tiniest Tumbleweed by Kathy Peach
"Tiny Tumbleweed is small for her age. So is her Sonoran Desert neighbor, Baby Sparrow. Guided by the loving encouragement of their parents, the two desert dwellers learn to work within their own physical limitations and together discover the joy of becoming the best they can be, rather than measuring themselves against others."
First time author Kathy Peach's story about two sweet little desert creatures is sure to bring a smile to you and your child's face. This endearing book was designed to help children think big thoughts about what they can do to be the best version of themselves, regardless of their surroundings and circumstances. It shows kids that they do not have to be like everyone else. That who they are is pretty wonderful already. ♥ The Tiniest Tumbleweed is a great book for helping to increase a child's self esteem and celebrate their uniqueness.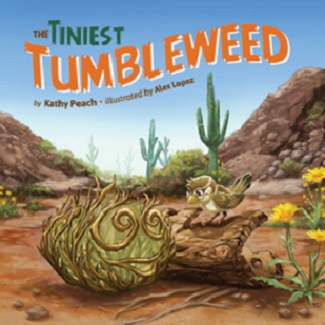 The illustrations in The Tiniest Tumbleweed are simple, yet sweet and adorable. The book comes with a curriculum guide as well as some tips about the characters themselves.  My son and I enjoyed reading The Tiniest Tumbleweed together and it is often the go to book at bedtime. 🙂
                                                                 **********************************
Soccer Sami and the Big Meanie Coach by stOoART
"Soccer Sami and the Big Meanie Coach is the story of an enthusiastic little hippo named Sami, who loves to play soccer. She joins her friends on a young girls soccer team only to be bullied by a big meanie coach. The coach only cares about winning so he never plays Sami…until he has to…in the championship game. See how – with friends, family and determination – Sami wins the day…in more ways than one. It's got a few laughs…it's got a few tears…it's even got a bit of soccer. It's a charming kids soccer book about sportsmanship, teamwork and compassion for everyone from toddlers to young readers."
My young son loved reading all about Sami and her love for soccer. He was happy to see that Sami and he shared the same skill level when playing. 🙂 I enjoyed the spirit Sami showed, always making the most out of her situation. It was a great lesson to share with my son that even though you do not always get picked to play you don't have to be upset. Polish the bench and have fun! The sequence toward the end when Sami finally gets her chance to play is precious! It reminded me of how each child is different when it comes to a talent and that should be celebrated, not hidden away.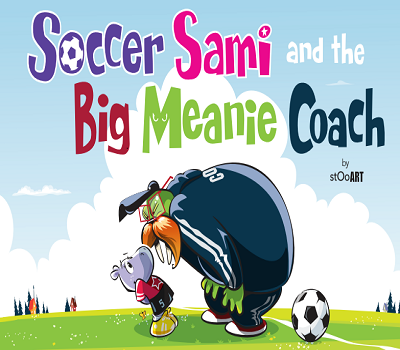 Soccer Sami and the Big Meanie Coach has cute little characters that caught my son's eye. It was easy for a seven year old to read on his own, with just a bit of help from mom once in a while. 🙂  This is destined to become a family favourite.
                                                         *********************************
All three of these charming stories will appeal to your kiddos, under the age of ten or so. My tween loved reading them to her little brother so even big kids can enjoy them too. As a parent I appreciate the subtle messages to value yourself, work hard and don't let bullies define who you are.
Which of these three books would appeal to your little reader?
FT&PD
Suz