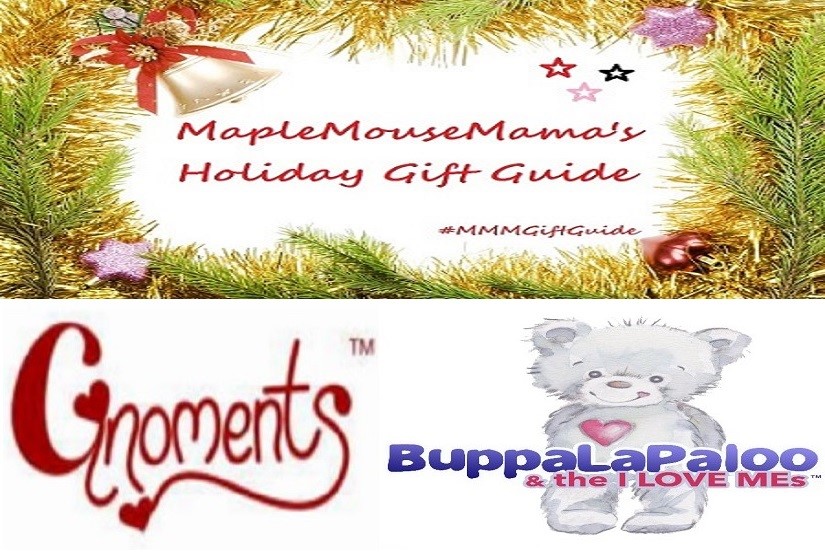 Many of the items that hold a place of honour on wish lists this year (yes, even on the adults) are fancy gadgets. Or maybe the latest fashion craze, but definitely something somewhat bourgeois. I want to share with you a couple of items that are meant to lesson the emphasis on having things and encourage our need to share and show love for each other. Sounds a bit weird for a gift, I know, but it is not that kind of weird. Of the following two gift ideas for someone you love, you will find the first one, Gnoments, is for couples and the second, BuppaLaPaloo, is more so for a child. That said, I think a lot of adults could benefit from having their own BuppaLaPaloo too.
Gnoments
New on the scene and ready to help you remember the importance of the little things in a relationship, Gnoments is a unique relationship-building tool to help you share and create special moments with the one you love.

These cute gnomes, with their plush red hats, white hair, and magnetic hands, give couples a tool to connect and add some fun to their relationships by encouraging a playful interaction and thoughtfulness.  The gnomes can be used in various ways to create surprise and excitement for your loved one.
A Gnoments kit comes with the cute little gnomes and a beautifully illustrated hard cover book that contains ideas to get you started on making some fun and special moments for your significant other. The gnomes each have a little pocket where you can place a love note or special gift. There is even a NFC chip built in for high tech messaging! See, we can never get away from that tech stuff. 🙂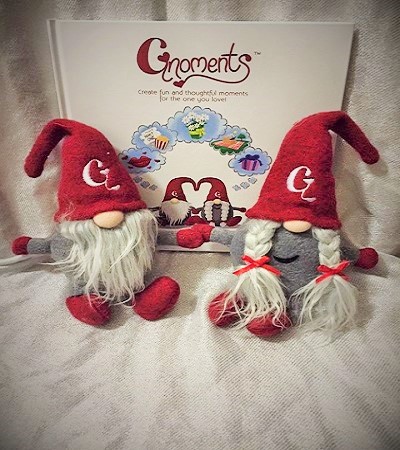 The Gnoments website has some sweet videos to check out as well as a tutorial on how to make the most out of your kit. Head on over to purchase a Gnoments kit for you and your loved one and start thinking ahead to the perfect time to use it, like Valentine's Day. 😉
BuppaLaPaloo
A product created by Dee Wallace (yes, the mom from ET!), BuppaLaPaloo is a teddy bear that teaches children strong, powerful and fun statements to reinforce how special they really are with the press of one of it's paws! It also offers the opportunity for the parent and child to record something special of their own on the other paw.
This beautiful, soft white teddy bear shares several special messages with it's owner, like "I love me! I love my body! I am so loved!" and more. I have to tell that you that as the parent of a child who has struggled with body image issues, listening to BuppaLaPaloo made me teary.  These messages are something our kiddos need to hear and they can never be repeated too much.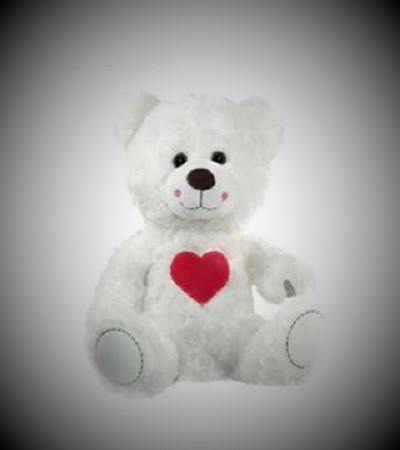 Many psychologists will tell you that a child's personality and basic life pattern is firmly embedded by the ages of 4-7 years. Early childhood self-love is so vital to children because it is the core of how they interact with the world. Help your child feel empowered and full of love by ordering your own BuppaLaPaloo Bear for them. I guarantee this sweet teddy will be something you both come to treasure. ♥
Take a step back from buying the techy gadgets, the stylish clothes and the fancy toys and take a good look at a gift that will keep on giving for a very long time to come.
FT&PD
Suz
∗∗ For more holiday gift giving ideas check out the #MMMGiftGuide! We have lots of giveaways as well. 🙂