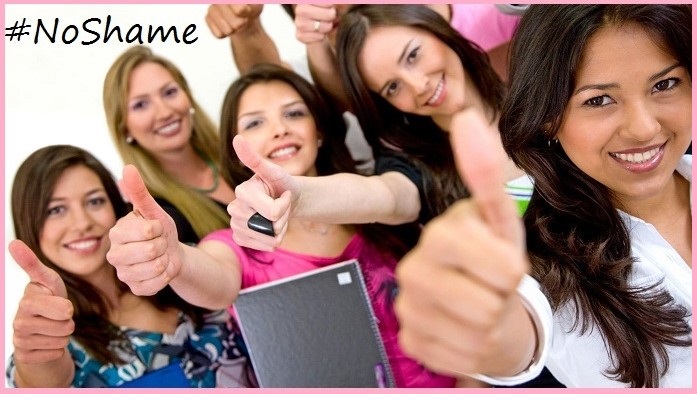 This post is sponsored by Bayer. To make sure these products are right for you, always read and follow the label.
Like most people, there are a few subjects I am not comfortable talking about. For example, I don't want to discuss the plot of some psycho horror movie with you, no matter how great you think the show was and I refuse to talk about eating some weird, slimy food that just the thought of makes me want to run to the porcelain throne. You can even ask my son. I have a nasty gag reflex, so when he starts talking about certain bodily functions that all little boys seem to absolutely love to talk about, that is it for me. I am out of there.
But when it comes to the more serious stuff, like religious beliefs or even feelings on hot-button topics like gay marriage or abortion, I am totally up for a chat. I enjoy learning what other people think about these things, even if it makes some people uncomfortable. If social media tells us an accurate tale (and I think it does), scores of people relish in being able to share their opinions on these issues. But one area that seems to be lacking in candid chatter is women's health.
You know what I am talking about. Things like menstrual cycles, sexual health and yes, even that old taboo topic breastfeeding.  Instead of talking openly and honestly about these areas (and many more), women are encouraged to deny them. For example, I bet any female reading this could give me at least ten different ways of describing your period. I will start you off. There is:
your monthly visitor

Aunt Flo

the curse (real nice, huh?)

on the rag (I always hated that one)

and so many, many more…
I have always thought it funny that the population, in general, doesn't like to see a mother breastfeeding her child. You never see it happening in TV shows or movies and any time it is talked about on the six o'clock news it is to report some woman being harassed for nursing her baby at a coffee shop! Breastfeeding has got to be the most natural thing in the world, yet society would have us hide away while doing it. Don't even get me started on menopause, mammograms and lovemaking.  To bring these topics up at a party would get you banned like a copy of "The Grapes of Wrath" or "Animal Farm!" Sheesh!
                                                          #NoShame
Between balancing health, work, family and personal life, the daily pressures on women are as high as they've ever been, yet we are expected to handle this burden on our own. Instead, we should be creating open forums, places where women of all ages can come and discuss their challenges, especially as it relates to women's health.
We're often reluctant, even embarrassed, to discuss our health issues, especially intimate health, but the truth is the conversations we don't want to have are usually the most important. Starting today we are going to throw open the curtains, stop using the disguised names for our body's natural functions and talk frankly about women's health, with #NoShame! No question is stupid and no woman should feel ashamed to ask them (especially the most intimate ones!)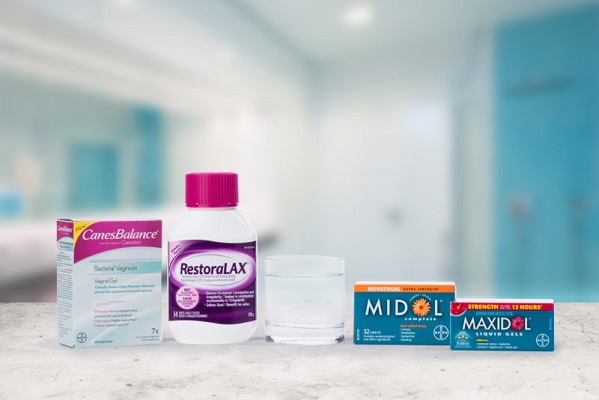 Having constipation is not a pleasant feeling. Not only does it cause abdominal pain or discomfort, but it can also affect how you feel about yourself in public, often making you feel self-conscious about your belly, or how your favourite pair of jeans is fitting. So don't let occasional constipation stand in the way of your day; with RestoraLAX®, you can effectively restore your body's natural rhythm without the side effects like cramps, bloating or gas.
Urinary incontinence is another subject that can be off limits for many people, but why? According to CanadianContinence.ca, as many as 3.3 million Canadians (nearly 10% of the general population) experience some form of it, with 33% of women over the age of 40 experiencing symptoms. Like most taboo topics, we feel the need to hide it from others because we think it's less common than it really is! The Canadian Continence Foundation website has useful information from doctors and tips on how to manage it.
When people think of vaginal issues, the first thought usually jumps to UTIs or yeast infections. The not-so-talked-about Bacterial Vaginosis (BV) is a very common occurring infection. BV can occur when the pH balance in the vagina is affected, as a high pH level allows growth of undesirable bacterial microorganisms. The main symptoms associated with BV are odour and abnormal discharge. The makers of Canesten have launched CanesBalance® to help you treat the symptoms of the infection by restoring the normal vaginal pH level and relieving abnormal vaginal discharge and odour.
Every month, women all over the world go through the discomfort of cramps, bloating and headaches with our periods. But what if I told you we don't have to let our periods take control anymore! With Midol®, you can help relieve these common symptoms and finally

take control of your calendar.

And then there is menopause. For whatever reason, women don't like to talk about it, but it is a natural process. It is an important natural life-stage, one that we shouldn't shy away from discussing. It can be challenging, both physically and emotionally to deal with on your own, but at the same time, there are many ways you can prepare for it. For example, ensuring you have a nutritious

diet

 and are balancing stress in your life are important tips, along with talking to your doctor and family or friends who may have already gone through menopause.
Whatever the case or issue, let's make a habit out of talking about it frankly and openly – we should never feel ashamed about discussing our health. I'd love to hear your thoughts on these ineffable subjects and things you've done to help fuel the conversations. You are never alone! 🙂
This post is sponsored by Bayer. To make sure these products are right for you, always read and follow the label.
FT&PD
Suz
**Photo credit: http://allthefreestock.com/