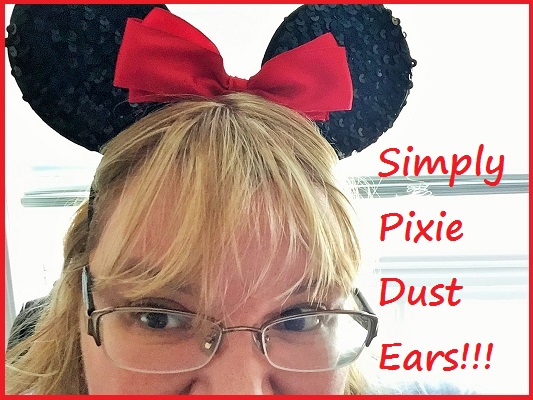 One of the fun things about being a huge Disney fan is that you can wear things like Mickey Mouse Ear hats or Ear headbands and no one thinks you're weird. And even if they do, so what?! Nothing makes me happier than putting on my MapleMouseMama hat while looking at vacation photos. ♥ Sigh…
Recently my family was invited to attend the Disney Social Media Moms Celebration and what a time we had. It was the perfect opportunity to expand our Ear collection and my daughter and I did just that, with the help of Jennifer Manthey and her Etsy shop, Simply Pixie Dust. Jenn's specialty is making Disney inspired ears and accessories that are suitable for many occasions. Jenn was able to make not one, but two custom pairs of Ear headbands for Emily and I to sport in Disney World and they turned out beautifully!  After you have a little peek, head on over to Jenn's Instagram to see some of her gorgeous ears!
I have some good news to share! Stay tuned in the next little while because we will be holding a giveaway for a pair of Jenn's Ears! In the meantime tell me what you would put on your own custom Ears?
FT&PD
Suz
**Read more about the Disney Social Media Moms Celebration!