A guest post by Beth Blair
It happens at least once a year, usually right after March Break, that my kids ask me "mom, can we go to Disneyland?" And each time I tell them "not this year." My response doesn't come easy and it actually leaves me with a bit of guilt as a parent, especially as my kids hear all about their friend's parents who took them to the most epic of child playgrounds, be it Disneyland or Disney World.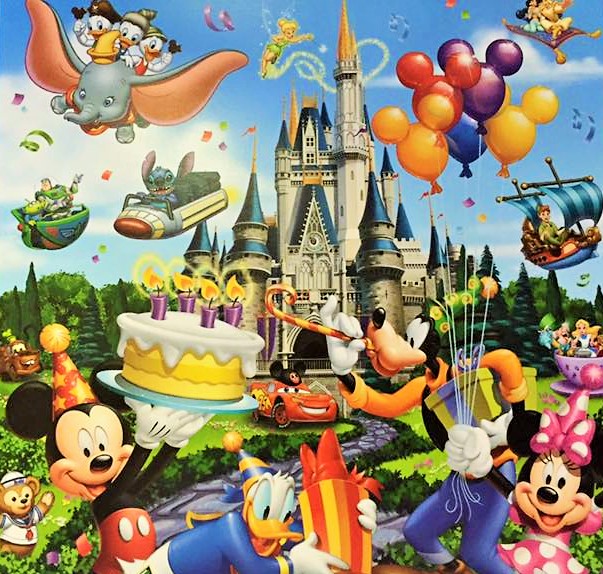 If you're a fan of the MapleMouseMama blog, you're likely a Disney fan yourself as well and with good reason. All of the fun characters that your child has grown up with "live" in Disneyland or Disney World and the entire experience is set up for kids to make memories that will last a lifetime. It's a parent's dream because everything is thought of there even down to child-specific allergy cards!
I finally made the decision that 2016 is going to be the year that Bianca, Brody and I hit the road towards that magical and enchanted land found in California; Disneyland!! Well actually we're planning to fly.
I went online to plan, research and see how much I would need to spend. I went to the Disney owned website for vacation packages. I wanted to stay on the park grounds to really maximize the true Disneyland experience, so I opted to stay for a 5-day week at the cheapest of the onsite hotels, Disney's Paradise Pier Hotel at $259 per night USD. These rates actually go up in March during the break and the rooms are already unavailable for Christmas, so I opted to rethink going in peak season to be able to get the cheapest onsite room rate. I'm planning to go in February. I also chose the 3 Day 1-Park-Per-Day Ticket with Morning Magic (not sure what that means yet) to get in a good amount of park time, but not be there all day every day and save a few bucks. I unchecked the automatic "Park Hopper" selection that allows you to switch between parks, to keep us on schedule and save $240. Finally, while the Orange County airport is actually closer to the park, I decided in my selection online to fly with the kids direct to LAX since there are more flights between Toronto and LA and more often means cheaper. Grand total just for a week in Disneyland with one adult, a 6 year old and an 8 year old? $3,492.78….which with the exchange comes out to $4,572.84 CAD.
So I actually didn't follow through to the checkout page because I now had to think about how I was going to raise about $5000 for this family vacation, without letting my kids in on it. I want them to be surprised when I tell them and for the trip to be booked by that point.
I decided that in the age of internet, selloffvacations, travelzoo etc., there had to be a cheaper way to make my kids' dreams come true. So I did a quick search and came across this post on a website appropriately called "Mouse Savers." The site has a whole page dedicated to Disney Visa's that offer various rewards, exclusive options and in one card's case, no interest for 6 months on vacation booked on that card..but there were a number of terms and restrictions. I did consider applying to these but was hesitant about taking out more credit for the vacation. At the same time, my options are limited. I went back to searching Google.
I found a travel company, Get Away Today, that specializes in Disney Vacations at a discount. Their site gives you hotel selections not on site. So I chose one within walking distance to the park that also looks like a castle, which I knew the kids would love. This selection already saved me a few hundred dollars.
Notice the "Tickets & Taxes Included!" beside the price?! Me too 😀 I clicked  through with my selection of 3 days worth of park tickets and the "Park Hopper" pass was included as a bonus! My new total for hotel, and 3 days at the park came to $1225 USD even, about $1600 CAD. Then I went to FlightHub. I found roundtrip flights in my timeframe with all taxes and fees included for me and the kids at 1,256.19 CAD. My new total for this trip? $1600 + 1256.19 = $2856.19 Total savings of $1716.65!!!
Now feeling like this trip was a little more attainable financially I decided to get savvy. I cut out sweets in our grocery shopping and blamed it on healthy living with the kids (they are still whining that we don't even have any Captain Crunch in the house). I also started walking dogs on the weekend for some spare cash. The kids loved dog walking with me. So between no sweets and dog walking, we've actually eaten healthier, been more active and spent more time together as a family with our new furry neighbourhood friends.
Total cash saved/raised in just two months = $1,200!!! And the best part is that the kids have no idea that this is all to fund their dream vacation.
For the rest, well I was obviously going to put some on the credit card, but can't afford the total so I'm taking out a small personal loan to cover the difference. After moving a few accounts around I'm getting ready to book our family vacation this weekend and I'm not only proud of myself and ecstatic to tell the kids, I'm also now pretty excited to be going myself, even as an adult. I know that I'll be paying off half the vacation slowly, but every effort is well worth it. I'm actually going to keep up our savvy-saving habits until February to help offset the credit costs and continue dog walking also because it was just such a positive bonding experience for our family. Disneyland here we come!!!
———————————————————————————–
What are some ways your family saves money to help finance a special vacation or purchase?
FT&PD
Suz