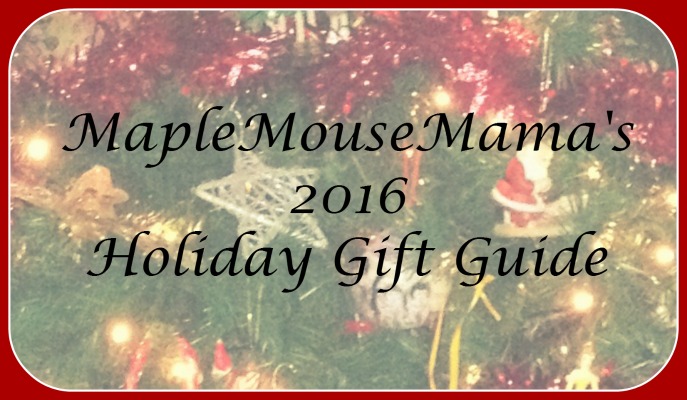 Welcome to the MapleMouseMama Holiday Gift Guide for 2016!  I don't know about you, but I love to give (and receive) gifts, but it can be a challenge trying to figure out what to get everyone.  That is what makes gift guides such an important tool.  I am always looking at different ones, comparing lists and paring down my own. I hope you will find some inspiration from the items we are showcasing in this year's guide and at the very least, I am sure you will find a giveaway or two, to enter. Or maybe even more because we have well over twenty holiday themed giveaways this year!!
The MapleMouseMama Holiday Gift Guide will have a little something for everyone this year. Check out the categories below if you are looking for something in particular or just start here at the main page and work your way through.  Check in often as we add new items every day. Make sure to follow us on social media using the hashtag #MMMGiftGuide!
Categories:
If you have something you would like to have us include in the gift guide, please send me an email at rudges2@gmail.com and put Holiday Gift Guide in the subject line.  Alternatively, you can see if we have an option that fits your needs here.
Don't forget to keep checking back right up until the end of the year (for those late shoppers) and enter our great giveaways!
Happy Shopping!
FT&PD
Suz