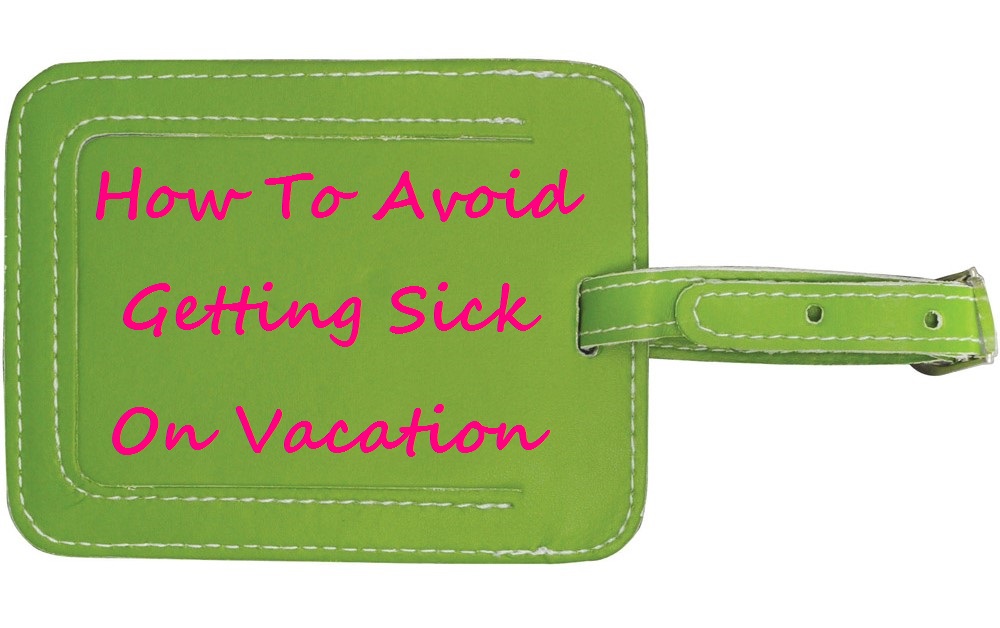 There is nothing worse then planning a big family vacation, one you have spent countless hours (and countless dollars) on and then having those plans messed up with a sick kiddo. Or two. And a husband. And maybe even you.  It is the thought, and fear, that I have been living with lately as we get closer and closer to our eagerly anticipated escape from winter to the Happiest Place On Earth,
what if one of us gets sick?! 
I mean being sick during our normal life is bad enough. The chills, the fever that makes you hot and sweaty one minute and then cold and clammy the next. Then you have your sore throat, the runny nose (if you are lucky because a congested one is far worse in my opinion) and the nagging bark of a cough you just can not get ride of no matter how many hot toddies you have.  But being sick while on vacation, especially somewhere hot, just totally sucks ('scuze my language, I know this is a family blog).
It is bad enough that kids tend to bring home germs with them at the start of the school year, after having spent two months away from most of the other bacteria bearers, also known as friends, but then they go on Christmas vacation (or March Break which we all know is sneaking up on us) and the vicious cycle of "who is gonna get the flu first?" begins once again.  There is no way I want our amazing vacation to be disrupted due to illness.  No amount of travel insurance will help me get over that nightmare.

So, how do I plan to combat a potential pestilence before we jet off into the sunset? First off I am going to watch for signs that one or more of us is getting sick.  Those telltale sneezes that show up randomly. The tiny tickle that has throat clearing competing with the top 40 hits on the radio.  Or the unexpected request to go to bed early.  This is our body's way of telling us it is time to slow down a step because hey, I ain't feeling so good.  The next step is to take an all-in-one fever, pain and nausea reliever like Gravol™ Multi-symptom™. With naturally-sourced willowbark and ginger, it helps keep the cold and flu at bay and will not leave you feeling drowsy.  This is definitely a plus when you are a parent.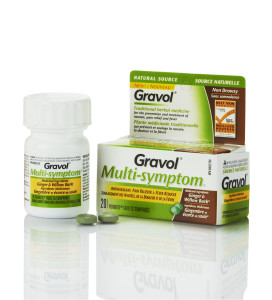 Speaking of non-drowsy you will still want to get some shut eye if you are starting to feel under the weather.  No one needs to be a super hero and pull an all nighter making sure someone's art project is completed on time for school. Not even the lackadaisical student who left it to the last minute, ahem..  Our bodies do their best work when we are asleep.  We rest and we regain our strength. We heal and we restore our energy. Your pillow will be your best friend. 🙂
Keep warm, wear your hat, mitts and scarf and do up your coat, NOW! Oops sorry, I was just recalling my oh so sage "advice" given to my children this morning. And every morning. We all know that in the winter, baby it is cold outside so why oh why do kids insist on leaving their jackets open and conveniently forgetting their hat at school?  To me being warm, snuggled up in a blankie with my fuzzy socks on and sipping from a mug of tea (usually one with Mickey on it) is the best way to make myself feel better when I know a cold or flu is coming on.  I can't tell you how many times I remind my kids to keep warm, but still the hat mysteriously disappears.
So I have my Gravol™ Multi-symptom™, my blanket, favorite fuzzy socks and Mickey mug full of warm tea, all ready to hunker down for a long winter's nap. Flu bugs and colds be gone! Bring on vacation!!
Do you have any secret tips to keep the flu and cold away while on vacation?
FT&PD
Suz
Disclosure: I am a 2015 Church & Dwight Ambassador. All flu bugs, errant children and thoughts are my own. 🙂