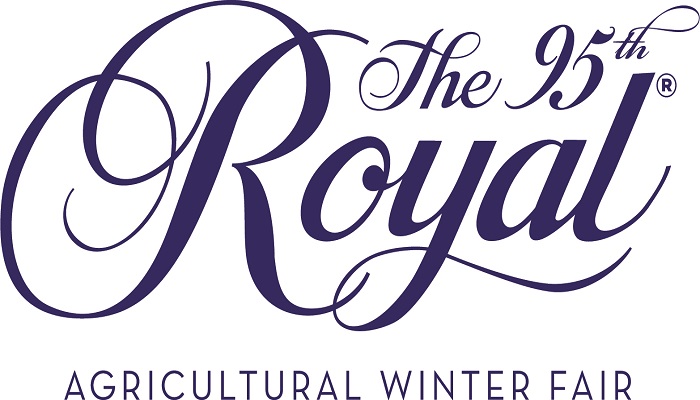 Every fall in early November you can count on two things: your children will be sick of sugar from the abundance of candy they collected while trick or treating and The Royal Agricultural Winter Fair returning to Toronto for days of entertainment, education, good eats and so much more!  The fair has been a long-standing tradition for many in The Six and I am excited to have my kiddos attend for their very first visit this year. It has been a long time since I took in a day or two at the fair, but I have fond memories of when I did. I think that, like most people, the horse show was my favourite event of the day, but as the years have gone by The Royal Agricultural Winter Fair has grown to showcase so much more.
ℜ This year the fair will run from Friday, November 3rd to Sunday, November 12th 2017 and is held at Exhibition Place in Toronto, Ontario. Buy your tickets and plan ahead! 
To celebrate its 95th year, The Royal Agricultural Winter Fair will kick off this year's event with an all-out celebration on Opening Day, Friday November 3rd and fairgoers will be treated to a piece of anniversary cake.  Join a special yoga session that evening with some furry and flexible participants – the goats from Haute Goat. 🙂 Or take in a show from Emerging Artists Alumni Jade Egleson, Emma Wright and Josh Ross.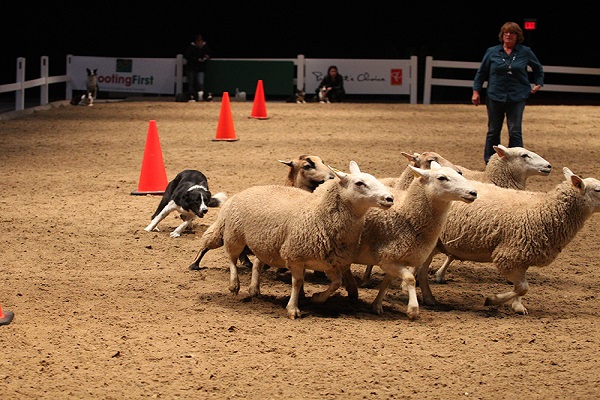 What can you look forward to at RAWF 2017?
ℜ Butter sculpting, Ontario Toyota Dealers Rodeo and the K9 Equine Relay featuring the President's Choice SuperDogs, are just a few family favourites that will be back at the Fair this year. There will also be a lot of opportunities to wine, dine and unwind. From the Craft Beer and Cider Awards to The Royal Wine Competition there is more than one way to sip, sample and savour great local food and beverages at The Royal. Check out the Food and Lifestyle Events page.
ℜ The Royal Horse Shows hosts more than 1,000 competitors and offers $1 million in prize money over the course of its ten-day run. International show jumping athletes make their way to Toronto from all corners of the world to compete in the $130,000 Longines FEI World Cup™ Jumping on Wednesday evening, November 8th. This year top-ranked international competitors will include Olympians, Kent Farrington and McLain Ward, ranked #1 and #3 in the world respectively.
In addition to the international competition, the $100,000 Canadian Show Jumping Championship returns in this year. Top-ranked Canadian riders, including 12-time winner and defending champion Ian Millar of Perth, ON, will go head-to-head over two days on November 3rd and 4th, with the winner being crowned the Canadian Show Jumping Champion. There is tons of information on the Horse Shows to be discovered. 
ℜ Boots and Hearts is back with their Emerging Artist showcase at The Royal. Check out Canada's best up and coming country artists and all sorts of other entertainment offerings. 
Some of the great events for the kiddos!
ℜ Farm To Table Discovery Zone: Meet beekeepers, find out how greenhouses work and take a virtual reality tour of a dairy farm at the new Farm To Table Discovery Zone. Offering interactive, fun and educational experiences for the whole family, fairgoers can see, touch and taste their way through all the steps in growing and supplying local foods.
ℜ Birds of Prey Demonstrations: Believe it or not, hawks and owls play a very important role in modern agriculture. For the first time ever, The Royal will host a series of daily birds of prey demonstrations to thrill fairgoers and illustrate the relationship between farmers and their feathery friends.
ℜ President's Choice Super Dogs! Touring constantly across North America, the SuperDogs draws from a talent pool of about 150 experienced trainers in different parts of the country who bring their family dogs and become cast members for these remarkable productions. Fast-paced, interactive, heart-warming and hilarious, these are not your average stunt-dog shows. They're a cross between a Broadway hit and a major sporting event. Definitely one part of the fair you don't want to miss. 
The Giveaway!
One lucky MapleMouseMama reader will win a Family Pack of Four Tickets to The Royal Agricultural Winter Fair in Toronto, Ontario!  This includes admission for two adults and two children. To be eligible to win just complete the Rafflecopter below with your qualifying answers. This giveaway is open to Canadian residents ages 18 and older. Please read our giveaway rules before entering.  This giveaway ends on November 5th, 2017 at 11:59 pm.  Good luck!
What event are you most excited to take in at The Royal Agricultural Winter Fair this year?
FT&PD
Suz
**Disclosure: I was provided with compensation for this post.  All opinions expressed are my own.