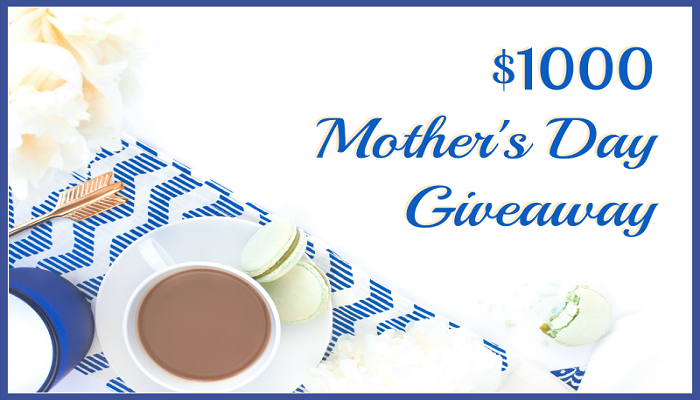 One of my most favourite people in the whole wide world is my mom and I bet your mama is a pretty important person in your life as well. They gave us life, they taught us how to eat, sit up and say thank you. Moms across the world have been staying up all night long with their sick kiddos, wiping boogies from runny noses and holding back hair while a young'in throws up.  Mothers have been attending school plays for years, driving their children to sports events and brownie camp and have been sewing Halloween costumes late into the night for centuries. 
Moms work hard, play hard and love even harder and they deserve some recognition! Guess what? We have a way to show some.
The Giveaway
Two very lucky readers are going to win $500 each in our special Mother's Day Giveaway!! This giveaway is open WORLDWIDE and will end on May 24th, 2017. You can enter daily for extra chances to win! To be eligible to win just complete the Rafflecopter below with your qualifying answers. Make sure you read the terms and conditions on the widget. The winners will be notified by our host blog, Full Lives Reviews. Good luck!
Please share your favourite Mother's Day traditions in the comments!
FT&PD
Suz