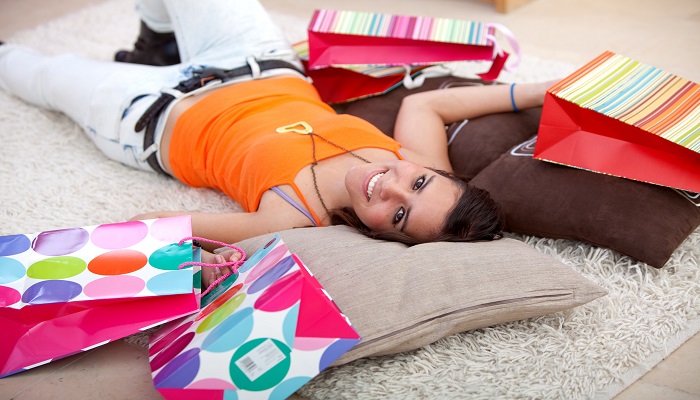 This post is sponsored by Bayer. To make sure these products are right for you, always read and follow the label.
Halloween is finally over, which means we can start to embrace my favourite time of the year! But with the craziness of the holidays comes the dreaded cold and flu season and let's face facts; while many people love the hustle and bustle of shopping and partying, it is often the time our bodies are most prone to getting sick. I know mine is. So before all of that hubbub happens, I am going to be prepared this year by using some of these great ideas.
A Few Solutions to Try This Cold and Flu Season
1. Clear your nose
Having a blocked nose can be one of the worst parts about being sick. If cold medications still leave you feeling stuffed up, try pairing them with a saline spray like hydraSense®. hydraSense® is 100% naturally sourced sea water that is clinically proven to help get rid of nasal congestion so you can breathe better and concentrate on getting the rest you need.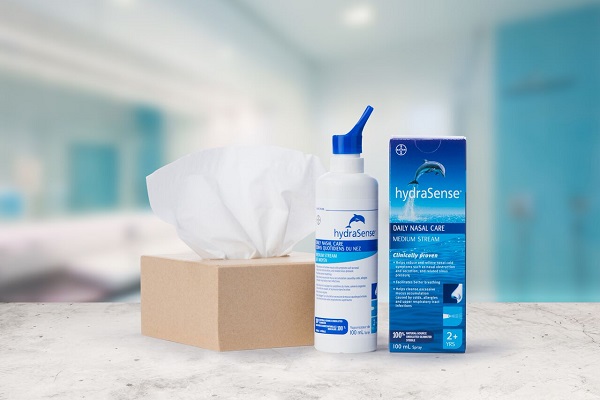 2. Clean up your act
This one is often overlooked! Keep anti-bacterial wipes and hand sanitizer within reach on sick days to avoid leaving germs on the surfaces in your home. The last thing you want to do is spread sickness to your friends and family members. You'll feel better knowing you're keeping your germs to yourself (and so will everyone else 🙂 ).
3. Take a hike
Did you know that light exercise can help to relieve congestion when you have a cold? Instead of staying cooped up inside, a brisk walk can help you feel restored. Just make sure you don't overdo it and dress for the cooler weather. Keep some water on hand as well to keep hydrated.
4. Put your sore throat on ice
Sucking on ice chips can help temporarily relieve a sore or scratchy throat by numbing and calming some of the inflammation causing your pain.  Other ways to soothe a sore throat include gargling warm salt water or sipping on a warm herbal tea.
5. Give yourself a (delicious!) boost
When you're sick, making nutritious meals may feel like more of a chore. If your sick-day meals are more microwave friendly than health conscious, it's also important to make sure you're getting the nutrients you need with a multivitamin. If you're not a fan of pills, try One A Day® Gummies. They taste great and help the body to metabolize carbohydrates, fats and proteins. For some added Vitamin C, pop Redoxon® into a ½ glass of cold water. You get 10 oranges worth of vitamin C in one tablet†!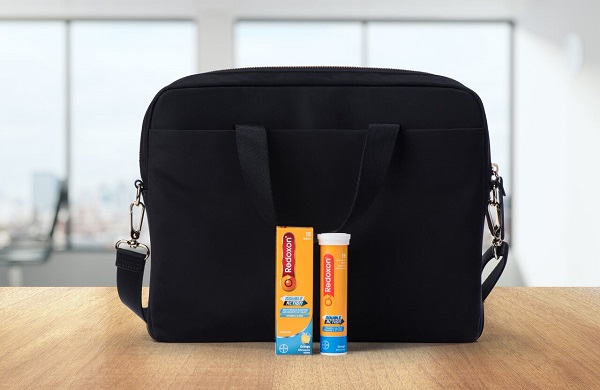 Remember, the last thing you want to do when you're sick is go to the store. So, stock up today to get ready for the winter. You might even be able to knock a couple of gifts off of your shopping list while you're at it. 🙂
What is on your "must have" list for a sick day?
This post is sponsored by Bayer. To make sure these products are right for you, always read and follow the label.
†Equivalent to the vitamin C of 10 raw oranges. Data on file. When diet is not enough – Redoxon is not meant to replace food.
FT&PD
Suz