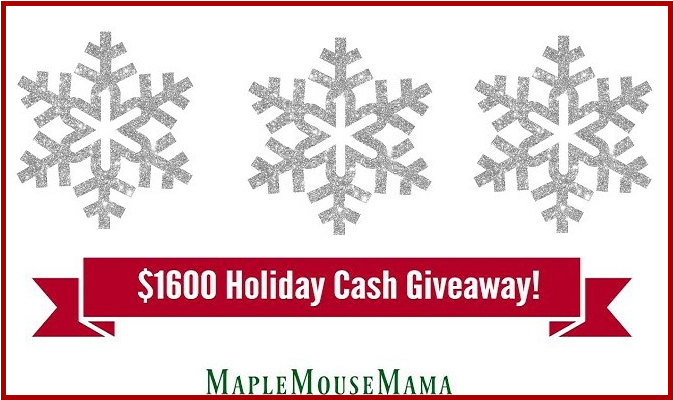 The weather outside will soon be frightful and those holiday shopping bills might just match, but we have a way to help you fix those pending winter blues – a huge cash giveaway!
But there is more to the cold winter months than just the holidays, right? Do you like to go away to a hot location while everyone else is digging out of the snow? Where would your dream vacation take you?
Perhaps you like the snow and cold, but still want a holiday? Do you like to ski, snowshoe or just make snow angels in the white, powdery stuff?
And when it does come time to celebrate the holidays with your family and friends, tell me, what is your most very favourite tradition to keep up every year? What do you enjoy most about this time of the year?
The Giveaway:
What an amazing giveaway we have for you! Four lucky readers are going to win $400US each, via PayPal! To be eligible to win just complete the Rafflecopter below with your qualifying answers.  This giveaway is open WORLDWIDE to residents over the age of 18. Please read our giveaway rules before entering. This giveaway will end on December 22nd, 2016. Good luck!
Don't forget to return every day for extra entries and make sure you tell us what your favourite holiday tradition is or what you love most about the holidays!
FT&PD
Suz
**For more fabulous prizes be sure to check out our Giveaways and Reviews page!!