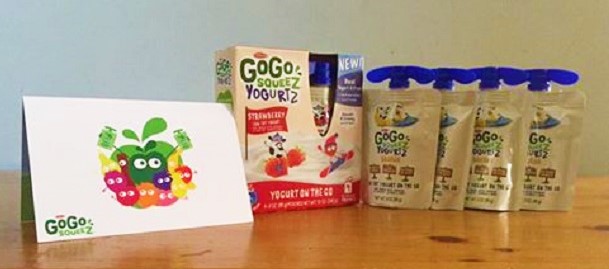 As hard as it is to stop thinking about roasting marshmallows and hot dogs over an open fire and start thinking about school lunches, this time of the year forces one to do so. Well, if you have children heading back to school it does. I think coming up with a decent lunch for school is the bane of every parent and caregiver's existence.  It shouldn't be so hard to slap some nutritious food together in an edible fashion and place it in a lunch box, but it is. I hate it. I dislike making school lunches as much as I detest cleaning toilets.
And you know what makes the whole thing worse? When my children don't even eat the lunch we prepared for them!
This year I have made a decision; one that should hopefully alleviate a lot of stress in the morning and ensure my children have at least one tasty, good-for-them option in their lunch bags that I know they will eat. My decision is not for everyone, but after this past school year's daily guessing game of "Who Didn't Eat What Today," something has to change.  It's simple really. Rather than making sandwiches that get thrown out or worse, get left at the bottom of a school bag or making hot soup or spaghetti in the morning only to have it come home congealed in the thermos it left in, school lunches this year will be less like a meal and more like a bunch of appetizers.
The plan is to stock the refrigerator every few days as follows:
have cut up veggies on hand, like peppers and cucumbers

purchase "fun" veggies like baby carrots and cherry tomatoes

prepare small containers of dip

buy cheese string or cheese cut into shapes

roll up luncheon meat and wrap with fruit leather

make hard boiled and deviled eggs

pre-package crackers and pita chips in ziploc baggies

slice up fruit in small containers

stock up on GoGo squeeZ YogurtZ and applesauce
Then all my kiddos need to do in the morning is select five things from each section and away they go! These are all items that I know they like, especially GoGo squeeZ! Their applesauce has long been a family favourite and now they offer a scrumptious and squeezable yogurt snack that like all GoGo squeeZ products, comes in the iconic pouch and is filled with the GoGo Goodness families know and love. Made with real low fat yogurt and fruit, YogurtZ is available in three taste bud delighting flavors –Strawberry, Banana and Berry. The best part is that GoGo squeeZ YogurtZ are shelf stable, which means they do not need to be kept cold. My kiddos can not get enough of them! And with this new system of making school lunches, it is a sure bet that my children will actually eat what is in their bags. 🙂
The Giveaway:
One lucky MapleMouseMama reader is going to win a prize pack of 5 boxes of GoGo squeeZ YogurtZ!! To be eligible to win just complete the Rafflecopter below with your qualifying answers. This giveaway is open to Canadian and US residents, ages 18 and older. Please read our giveaway rules before entering. This giveaway ends on September 13th, 2016 at 11:59pm.  Good luck!
Which flavour of GoGo squeeZ YogurtZ would you try first: Strawberry, Banana or Berry? The Berry is my favourite. 🙂
FT&PD
Suz
**For more fabulous prizes check out our Giveaways and Reviews page!!