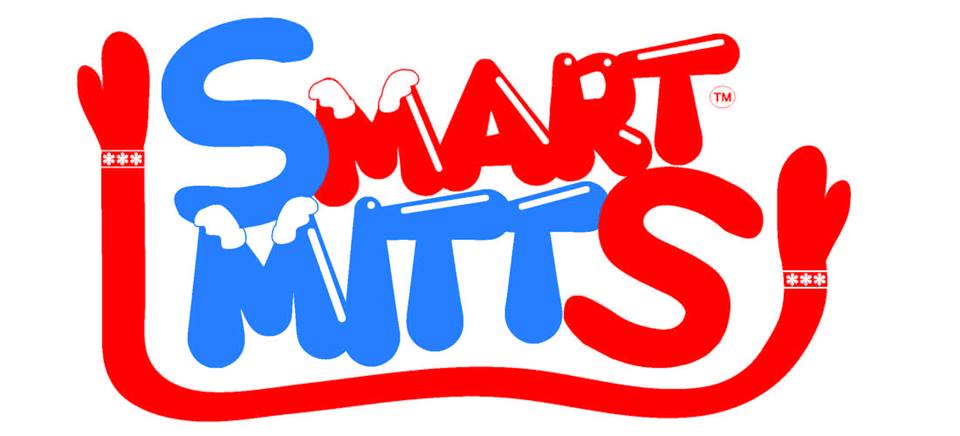 A few months ago I was privileged to share this great new product that is saving the cold hands of children and the sanity of parents everywhere. Now I would like you to sit back and enjoy this Q & A with the founder of Smart Mitts, Tracy Turberfield!
1) Tell me a little about yourself please. Include experiences that may
have prepared you for the birth of you company.
I am a proud mommy to a beautiful and very active little 4 year old girl. I
have a background in sales and customer service from working on-board cruise
ships for 5 years and then as a travel consultant for 10 years. I never saw
myself as an entrepreneur until I created Smart Mitts. I have always been
employed since I was 14, never without a job, ever. When I created Smart
Mitts it really brought a whole new side out in me that I didn't know was
there. My focus, determination, drive and passion to take Smart Mitts from
conception to market really changed me and I finally "got it" after years
of my husband trying to 'explain' why Entrepreneurs need to be Entrepreneurs,
if you know what I mean. I knew nothing about fabric, sewing, patterns,
manufacturing etc when I started Smart Mitts but I knew I had experience in
sales and customer service and that would contribute to my success.
2) Tell me about your company?
Smart Mitts was inspired by children and created not just for them but for
parents to help save their sanity and their money. We are about much more
than just great mittens. Being a parent is amazing for so many reasons but
it is also very challenging and stressful. Smart Mitts is about making life
simpler, and changing everyday stresses into opportunities for fun and focus
on the important things. This one simple product changes the way children
AND parents enjoy winter. Knowing your child can go outside and their hands
will always stay warm and dry, knowing they won't be running around the
playground at daycare or school with cold wet hands. This is important to
parents. Not to mention the money they will save every winter not having to
replace lost mittens!
3) What was your motivation to start Smart Mitts? How did you come up with
the name?
My daughter Brooklynn was my inspiration behind Smart Mitts. When she was 9
months old she started pulling her mittens off and dropping them in the
snow. Constantly. We were up north one incredibly freezing cold weekend and
every time we stepped outside she pulled them off and dropped them. It was
a constant on and off cycle for 3 days and it was driving me nuts! Finally
on the last day I grabbed a pair of my husband's socks and put them on over
her mitts! She couldn't get them off! That night the idea was born….I was
going to make a pair of mitts with extra-long cuffs to the elbow and attach
a stretchy band around the back to hold them on so she couldn't drop or lose
them! It was such a "smart" idea, hence Smart Mitts!
4) What sort of challenges did you face/ anticipate with becoming a
mompreneur? How did you overcome these?
Becoming a mompreneur was quite challenging because there was never enough
hours in the day after working full time, raising Brooklynn, cleaning,
playdates, friends and family events. I devoted every night from
8pm-midnight ( sometimes 2,3,4am even!) to Smart Mitts. It was a lot of
work. So much research on fabrics, mitten patterns, sizes, designs, and most
challenging of all was finding someone to sew them for me as I had never
touched a sewing machine in my life! There were times when I was very
frustrated and discouraged but not to mention completely exhausted. But
during those times I always managed to refocus and remind myself how far I
had already come in this journey. It was my passion and my unwavering
intuition knowing that these mittens were going to help frazzled parents
everywhere save time, stress and money that kept me going. I felt like I
truly had something to offer and was determined to see it through.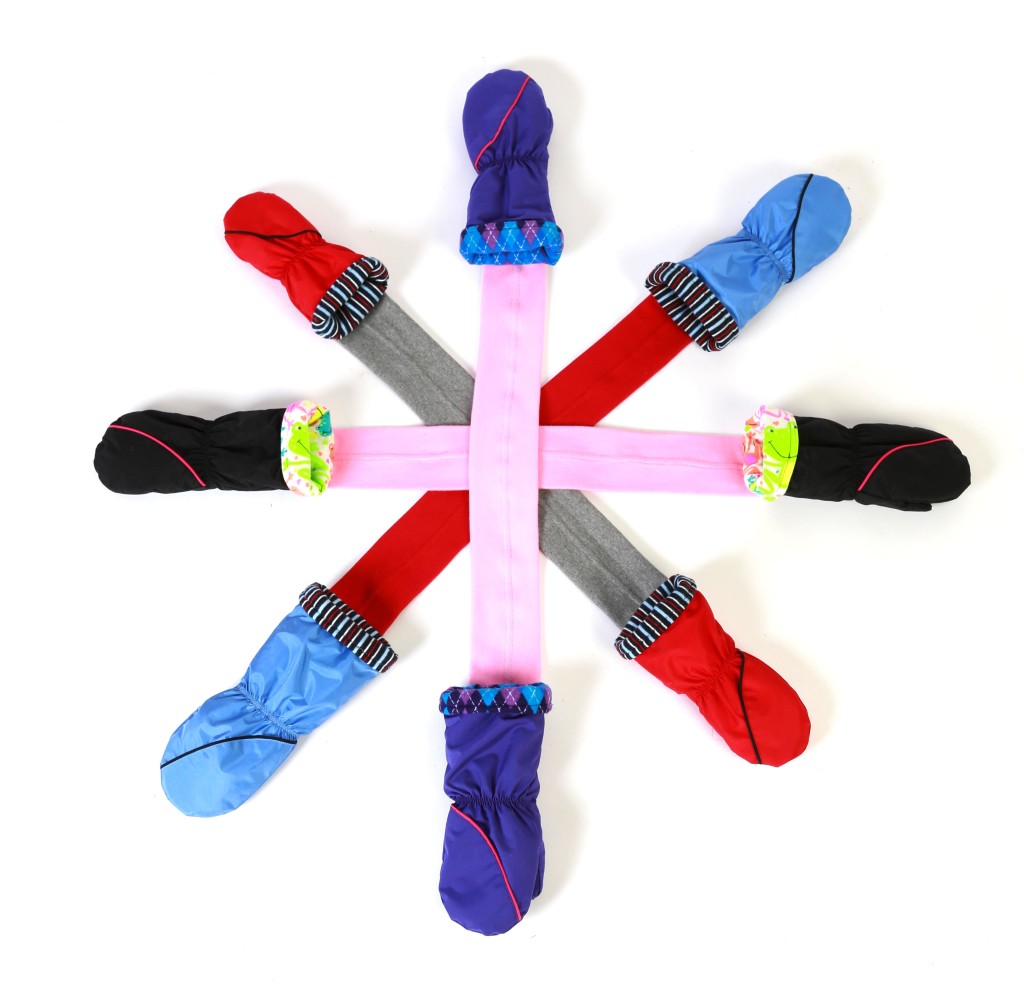 5) What does Smart Mitts offer to moms and dads? What reasons would we
have to visit your site? What makes you different from other companies who
sell similar products?
Parents everywhere experience the stress, frustration and expense of lost mittens.
There are various products on the market that
TRY to alleviate this problem but none of them succeed. Smart Mitts does!
They are waterproof Wrap Around Mitts that STAY ON and Will NEVER Get Lost
in the playground, dropped on the sidewalk or get left at school. The other
products cannot compare. Mitten clips are awkward and uncomfortable, they can
only work on short mittens so the snow can still get in, and the clips
themselves break off and fall off. Mittens on a string cause hazards when
the string dangles down to the ground and kids trip over the string or the string
rides up over the shoulders to the neck potentially causing a choking
hazard. Plus they also only work with short mittens so snow gets in. The
Smart Mitts back band is soft and stretchy for maximum comfort and
flexibility for the child and does not dangled down. And most importantly
the back band is attached at the elbows and is specifically designed to wrap
around the child's back, under their arms so it does not ride up over their
shoulders and is safe. The mitten itself has a long cuff to keep snow out
and hands in! They are waterproof, lined with Thinsulate and soft fleece so
they are super warm on freezing cold days. And the best part is they will
NEVER get lost!
6) Where does Smart Mitts ship to?
Canada currently but we will be shipping to the US and Europe in 2015/2016 season.
7) Are there any new products or ideas in the works for Smart Mitts that
you care to share?
Smart Mitt Gloves are on the way. 🙂

8) What do you see for the future of Smart Mitts Tracy? Where do you see
yourself, your company in five years?
My plan for Smart Mitts is to have them available throughout Canada, the
Northern United States and the cold countries of Europe within the next few
years. They will be available online at www.smartmitts.com, or via the
Facebook Shop and they will also be in children's retail stores.
Thank you for sharing your story with our readers Tracy.  Your outlook and attitude are really impressive and I can tell that Smart Mitts will be the success you have planned it to be.
FT&PD
Suz