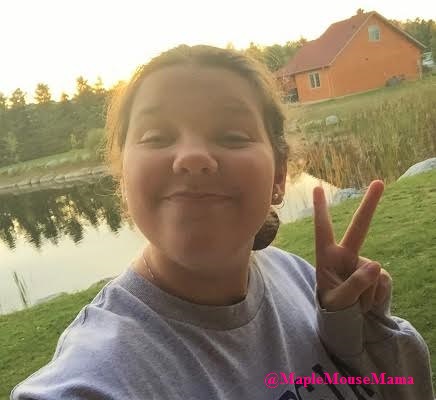 Dealing with grade school, puberty and becoming a teenager are difficult enough challenges in a young person's life, without adding in the threat of a disease that could give them cancer; which is exactly what HPV (Human Papillomavirus) is.  As hard as it is for a parent to accept that this very real threat is out there, waiting for our children to become sexual beings, it is information we must provide them with. The good news is there is a smart, effective way to share information about HPV and how to prevent it. This will allow parents the opportunity to dispel some of the common misconceptions without frightening their children. 
My daughter started Grade 8 this year and will be receiving the HPV vaccine soon. My very impressionable teenager seemed overwhelmed with what she had been told about HPV and insisted I sign the form right away.  I told Emily that while I felt the vaccine was very important and not a matter to be taken lightly, I wanted to get more information from our family doctor before completing the form.  Unfortunately, that would mean the form could not be returned to school before it ended for the year. I was taken aback when Emily proclaimed that if I didn't sign the form, she would not be able to get the vaccine, which meant I was willingly signing her death warrant. 
Those were some pretty strong sentiments for a 13 year old, but her fear was real. All she knew was that HPV could cause cancer. Having recently experienced a family death from this very disease, I understood where some of her trepidation came from, but how could I calm her down if I didn't have all of the answers myself? To complicate things even more, I was pretty sure a lot of her information came from the playground. That could mean some of her panic was the result of facts and figures being misrepresented.
Fortunately, the Ontario government is committed to educating the public about HPV and how we can help prevent it. This includes the newest addition to the HPV Immunization Program: as of September 2016, boys and girls in Grade 7 can now get the vaccine. I knew that the vaccine was available to girls and has been for some time, but I had no idea that boys were eligible too. This change brings Ontario in line with other provinces where the vaccine is offered between Grades 4 through 7. Experts agree that the vaccine is most effective if given between the ages of 9 and 13, before a child becomes sexually active.
With the help of the Ontario HPV Immunization Program website, my daughter and I were able to have a rather mature conversation about her fears concerning HPV and the vaccine. By reading the website material together, I was able to show Emily that while HPV is a very common virus worldwide, with approximately three out of four sexually active Canadians being infected at some point in their lives, it can be prevented with some education and the HPV vaccine.
Ironically, the toughest part to explain to my daughter was not about the dangers of contracting HPV; it was about what could happen if the form did not get returned on time. With the time crunch that often comes at the end of the school year and the need to share this extremely important information with the students in Grade 7, it looks like some of the children left believing the exact opposite of what was true: that they could return the form at the start of the new school year with plenty of time to receive the HPV vaccine in Grade 8.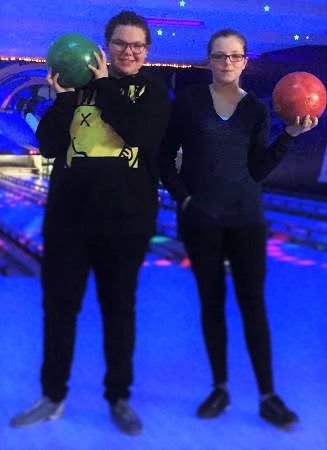 Now that the year is well under way, my daughter and her classmates have had several discussions with their teacher about the HPV vaccine. It came as a very nice surprise to learn that Emily was able to confidently stand up in front of her class and share her new found knowledge on the importance of getting the vaccine.
FT&PD
Suz
**For more information please visit: http://www.health.gov.on.ca/en/ms/hpv/
Disclosure:This post was developed in association with the Ontario Ministry of Health and Long-Term Care. The opinions of the author are their own.